Severe tropical storm Talim has made landfall on Japan's northern main island of Hokkaido, after passing by the western coast of the country. It is packing strong winds and torrential rains.
Police and fire officials told NHK that Talim left 2 person killed, 3 others missing and 35 injured across the country.
The Meteorological Agency downgraded Talim from typhoon categorization on Sunday. As of 10 AM on Monday, the storm's maximum wind speed was 108 kilometers an hour near its center.
Talim is bringing torrential rains to wide areas across Hokkaido.
Over the weekend, Talim ripped through western and eastern Japan.
In Kagawa Prefecture, an 86-year-old woman was killed when a landslide hit her house. In Kochi Prefecture, 60-year-old man was found dead inside a car in a river. Two other men, 84 and 66, left their house and were later reported missing.
In Oita Prefecture, a 71-year-old man has been reported missing. Police suspect he may have fallen into a swollen river, and are searching near his home.
35 others have been injured due to mudslides and strong winds.
Talim is also affecting transport systems. Airlines canceled more than 800 flights on Sunday, mainly to and from Kyushu and Shikoku.
And additional 272 flights scheduled for Monday, mostly to and from Hokkaido and Tohoku, have been suspended.
The shinkansen bullet train system in Hokkaido has halted operations due to strong winds.
The Meteorological Agency warns of heavy rain and strong winds, mainly in northern Japan on Monday. It says that in Hokkaido hourly rain of more than 80 millimeters is expected.
It also calls on people in the region to be vigilant against landslides and flooding, as well as storms and high waves.
大型の台風18号は、北海道の広い範囲を暴風域に巻き込みながらオホーツク海側まで北上してきました。18日夜には温帯低気圧に変わる見込みですが、北海道では18日いっぱい、瞬間的に45メートルの風が吹く恐れがあります。19日の天気です。
Mar 25
Springtime cherry blossoms are drawing crowds of sightseers to the Imperial Palace in central Tokyo.
(NHK)
Mar 25
Two tires of a plane operated by low-cost carrier Peach Aviation Ltd went flat after landing at a southwestern Japanese airport Saturday morning, stranding the aircraft and causing the runway to be closed for over two hours.
(Japan Today)
Mar 25
Japan's High Energy Accelerator Research Organization, or KEK, has put into full operation the SuperKEKB accelerator in search of new physics to solve riddles left by a key theory on elementary particles.
(Jiji)
Mar 25
In Sumo, Yokozuna Grand Champion Kakuryu has won his 4th Emperor's Cup with one day left in the spring tournament.
(NHK)
Mar 25
An 88-year-old woman working as a visiting researcher at a university in Kyoto was conferred a doctorate on Saturday, making her the oldest person to earn such a degree, according to the institution.
(Japan Today)
Mar 25
Local residents and tourists are visiting Kumamoto Castle in southwestern Japan to view cherry blossoms in a picturesque setting.
(NHK)
Mar 24
A host of tourists and work trainees in Japan sought refugee status in Japan last year, fueling a jump in applications.
(Nikkei)
Mar 24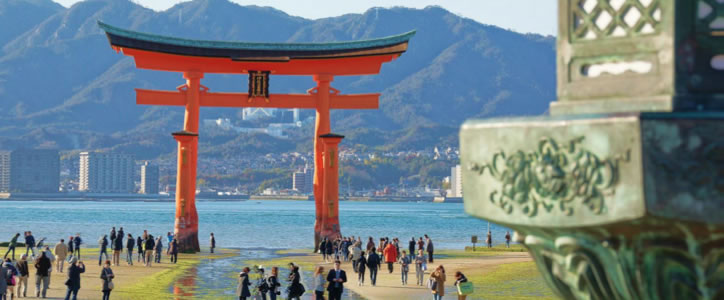 In 2017, Japan attracted a record number of foreign tourists – 28.69 million people which is 19.3% more than in the previous year. Being one of the most beautiful countries in the world, Japan is often listed on people's must-go-to places.
(newsonjapan.com)
Mar 24
Tokyo Metropolitan Police have arrested a 20-year-old man for allegedly assaulting a high school girl in an attempt to steal her underwear in Kita Ward, reports the Sankei Shimbun
(tokyoreporter.com)
Mar 24
The US military has shown to the media for the first time F-35B fighter jets deployed in Japan.
(NHK)
---