Severe tropical storm Talim has made landfall on Japan's northern main island of Hokkaido, after passing by the western coast of the country. It is packing strong winds and torrential rains.
Police and fire officials told NHK that Talim left 2 person killed, 3 others missing and 35 injured across the country.
The Meteorological Agency downgraded Talim from typhoon categorization on Sunday. As of 10 AM on Monday, the storm's maximum wind speed was 108 kilometers an hour near its center.
Talim is bringing torrential rains to wide areas across Hokkaido.
Over the weekend, Talim ripped through western and eastern Japan.
In Kagawa Prefecture, an 86-year-old woman was killed when a landslide hit her house. In Kochi Prefecture, 60-year-old man was found dead inside a car in a river. Two other men, 84 and 66, left their house and were later reported missing.
In Oita Prefecture, a 71-year-old man has been reported missing. Police suspect he may have fallen into a swollen river, and are searching near his home.
35 others have been injured due to mudslides and strong winds.
Talim is also affecting transport systems. Airlines canceled more than 800 flights on Sunday, mainly to and from Kyushu and Shikoku.
And additional 272 flights scheduled for Monday, mostly to and from Hokkaido and Tohoku, have been suspended.
The shinkansen bullet train system in Hokkaido has halted operations due to strong winds.
The Meteorological Agency warns of heavy rain and strong winds, mainly in northern Japan on Monday. It says that in Hokkaido hourly rain of more than 80 millimeters is expected.
It also calls on people in the region to be vigilant against landslides and flooding, as well as storms and high waves.
大型の台風18号は、北海道の広い範囲を暴風域に巻き込みながらオホーツク海側まで北上してきました。18日夜には温帯低気圧に変わる見込みですが、北海道では18日いっぱい、瞬間的に45メートルの風が吹く恐れがあります。19日の天気です。
May 26
Temperatures rose across Japan on Saturday to highs usually not seen until the height of summer, causing hundreds of people to be taken to hospitals and prompting the weather agency to issue heatstroke warnings.
(Japan Today)
May 26
As a foreigner, you will notice that there are pachinko parlors everywhere in Japan. The neon signs of these pachinko parlors will meet your gaze everywhere in the country. Even the television channels will be full of advertisements for new parlors and machines.
(newsonjapan.com)
May 26
Japan's top trade negotiator with the United States has said both sides continue to differ on negotiations for a trade deal, adding that they need to work further to narrow the gap.
(NHK)
May 26
US President Donald Trump is scheduled to spend a full day with Prime Minister Shinzo Abe on Sunday, ahead of their summit on Monday.
(NHK)
May 26
In sumo, rank-and-file wrestler Asanoyama has clinched his first tournament title.
(NHK)
May 26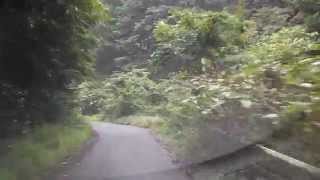 It was around 3 p.m. on a chilly day in December. The sky was overcast and the scent of rain hung in the air when Rina Kambayashi happened upon a creature she had never seen before.
(Japan Times)
May 25
U.S. President Donald Trump is set to start a four-day state visit to Japan on Saturday, a historic event that will make him the first foreign leader to meet with new Emperor Naruhito.
(Kyodo)
May 25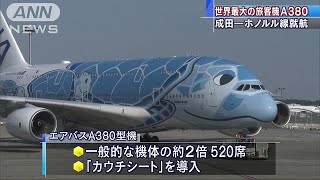 All Nippon Airways debuted flights of a double-decker Airbus A380 from Narita Airport north of Tokyo, bound for Hawaii on Friday.
(NHK)
May 25
A woman was killed and 16 other people injured Friday after a bus carrying Chinese tourists collided with multiple vehicles on an expressway in Shiga Prefecture, western Japan, local police said.
(Japan Today)
May 25
A male Canadian national employed at a day care facility in Kitakyushu City who was caught abusing a child on video has had his contract canceled by the facility, reports Fuji News Network (May 21).
(tokyoreporter.com)
---