Japan's Defense Ministry says a ballistic missile fired from North Korea landed in the Pacific Ocean about 2,200 kilometers east of Hokkaido, northern Japan, on Friday morning.
Ministry officials said the missile was fired at around 6:57 AM Japan time from Sunan on North Korea's west coast.
It flew over Hokkaido and landed in the Pacific Ocean outside Japan's exclusive economic zone about 20 minutes later.
The officials estimated that the missile flew about 3,700 kilometers and reached an altitude of about 800 kilometers. They said no debris fell on Japanese territory, and that no ships or aircraft were hit.
The officials said the missile was likely a Hwasong-12 intermediate-range ballistic type. The North launched a similar type last month.
They said the two missiles were launched in similar directions, but that the latest one traveled about 1,000 kilometers farther and climbed about 250 kilometers higher.
Friday's missile traveled 300 kilometers farther than the distance between North Korea and the US territory of Guam. Last month, North Korea said it is considering plans to fire missiles at areas near the Pacific island.
飛行距離は先月29日の発射よりも1000キロ長く、グアムにも届く距離だ。北朝鮮がまたミサイルを発射。今回の発射の狙いは何なのだろうか。 15日朝、北海道から北関東地方でJアラート(全国瞬時警報システム)の警報音が鳴り響いた。
Feb 21
Seven South Korean women attempted to smuggle gold into Japan late last month by concealing it in their rectums, officials from Aichi Prefecture's Chubu Airport said Tuesday.
(Japan Times)
Feb 21
Tokyo Disney Resort operator Oriental Land will roll out a smartphone app in fiscal 2018 to relieve crowding issues that have frustrated guests at the popular theme park.
(Nikkei)
Feb 21
Tokyo Metropolitan Police have arrested employees at an antiquarian bookstore in Chiyoda Ward over the alleged possession child pornography, a case that is a nationwide first, reports TV Asahi
(tokyoreporter.com)
Feb 20
Fukushima Prefectural Police have arrested a 24-year-old man for allegedly killing his girlfriend, whose body is believed to have been left in their residence in Koriyama City since early this month, reports the Sankei Shimbun
(tokyoreporter.com)
Feb 20
A fighter jet from the US Misawa Airbase in northern Japan developed an engine fire on Tuesday morning and offloaded fuel tanks into a lake.
(NHK)
Feb 20
Investigative sources with the Chiba Prefectural Police have revealed that two men, a woman and a teenage girl arrested after a charred corpse was found in a burned-out residence in Inzai City were living inside a vehicle, reports the Sankei Shimbun
(tokyoreporter.com)
Feb 20
Japan's labor minister has apologized for having provided inaccurate figures to the prime minister in Diet debate on working system reform.
(NHK)
Feb 19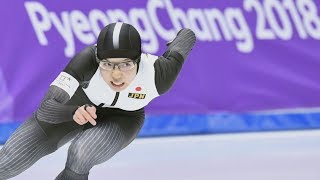 Nao Kodaira won the women's 500-meter speedskating event in the Pyeongchang Olympics on Sunday, becoming the first Japanese woman to win gold in the sport.
(Jiji)
Feb 19
An officer with the Osaka Prefectural Police shot and wounded a 25-year-old man in Miyakojima Ward on Sunday after he refused to drop a knife he was wielding, reports NHK
(tokyoreporter.com)
Feb 18
Tokyo Metropolitan Police have arrested a 26-year-old man for allegedly molesting a teenage girl on a street in Chuo Ward last year, reports Nikkan Sports
(tokyoreporter.com)
---