Japan celebrated two years to the start of Rugby World Cup 2019 on Wednesday with the Webb Ellis Cup on display in Tokyo's Shibuya district ahead of a 46-day tour that will see it visit all 12 host cities from Sapporo in the north to Kumamoto in the south.
"Two years to go is an exciting milestone for people in the host nation and fans around the world and I am delighted that Japan is marking it with a special nationwide festival that will engage and inspire people the length and breadth of the host nation," World Rugby Chairman Bill Beaumont said in a press release.
"It also represents an important time in preparing for what is one of the world's biggest and best-loved major sports events. Later this year, we will announce the match schedule and launch details of the ticketing program, events that will enable teams and fans to truly start to plan their Rugby World Cup 2019 experience."
Rugby World Cup Tournament Director Alan Gilpin, CEO of the local organizing committee Akira Shimazu and Japan national team members Kenki Fukuoka and Shota Horie were among those present at the ceremonial event as the countdown began to Sept. 20, 2019, when the 48-match tournament kicks off at Tokyo's Ajinomoto Stadium.
"In exactly two years from today, the eyes of the world will be on Japan," said Gilpin. "This vibrant and special nation will be the center of the sporting universe for six amazing weeks as the world's top players compete for the ultimate prize -- the Webb Ellis Cup -- and the right to be crowned world champions."
However, the countdown was overshadowed by a warning at the weekend that preparations were not going according to plan.
Accommodation at the training grounds is of particular concern to Gilpin and his colleagues, with the Englishman saying, "These venues must be of a world-class standard that provide the platform for the players to perform at their best."
The three test matches in June in Kumamoto, Shizuoka and Tokyo also highlighted a number of other issues.
Many of the ground lack the infrastructure required of a major sporting event -- particularly one for which sponsorship and corporate entertainment plays such a major role.
Access to certain grounds is also of major concern, the journey from downtown Kumamoto to the Egao Kenko Stadium for example taking more than an hour by a two-car single-track train and shuttle bus.
Mar 25
Springtime cherry blossoms are drawing crowds of sightseers to the Imperial Palace in central Tokyo.
(NHK)
Mar 25
Two tires of a plane operated by low-cost carrier Peach Aviation Ltd went flat after landing at a southwestern Japanese airport Saturday morning, stranding the aircraft and causing the runway to be closed for over two hours.
(Japan Today)
Mar 25
Japan's High Energy Accelerator Research Organization, or KEK, has put into full operation the SuperKEKB accelerator in search of new physics to solve riddles left by a key theory on elementary particles.
(Jiji)
Mar 25
In Sumo, Yokozuna Grand Champion Kakuryu has won his 4th Emperor's Cup with one day left in the spring tournament.
(NHK)
Mar 25
An 88-year-old woman working as a visiting researcher at a university in Kyoto was conferred a doctorate on Saturday, making her the oldest person to earn such a degree, according to the institution.
(Japan Today)
Mar 25
Local residents and tourists are visiting Kumamoto Castle in southwestern Japan to view cherry blossoms in a picturesque setting.
(NHK)
Mar 24
A host of tourists and work trainees in Japan sought refugee status in Japan last year, fueling a jump in applications.
(Nikkei)
Mar 24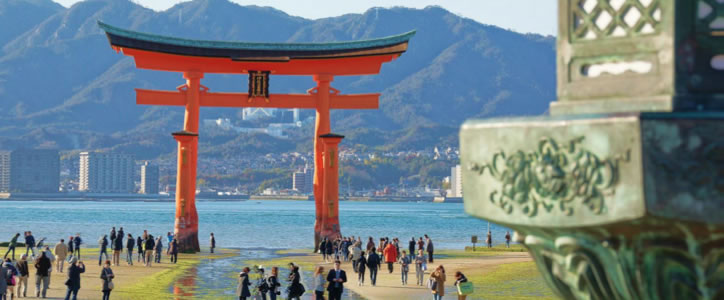 In 2017, Japan attracted a record number of foreign tourists – 28.69 million people which is 19.3% more than in the previous year. Being one of the most beautiful countries in the world, Japan is often listed on people's must-go-to places.
(newsonjapan.com)
Mar 24
Tokyo Metropolitan Police have arrested a 20-year-old man for allegedly assaulting a high school girl in an attempt to steal her underwear in Kita Ward, reports the Sankei Shimbun
(tokyoreporter.com)
Mar 24
The US military has shown to the media for the first time F-35B fighter jets deployed in Japan.
(NHK)
---