Foreign objects including insects and hair have been found in 46 lunchboxes offered at municipal junior high schools in Tagawa, Fukuoka Prefecture, since April, the local eduction board said Tuesday.
Of the 46 cases, hair was found in 34 lunches and bugs in five, according to the board of education. No health problems have been reported due to the objects.
The board said the objects may have been mixed with food during preparation and urged the responsible company, based in the city of Fukuoka, to take preventive measures. A company official said preparations may have been inadequate as it only recently began operations at its factory.
When board of education officials visited the factory in April and August, the firm confirmed steps to improve the production process — such as the introduction of insect curtains — had been taken.
But foreign objects were found in meals twice this month.
Even without inedible objects, lunches can be stressful for students who are forced to finish the meals.
An education board in the city of Gifu said Tuesday that five children at a public elementary school vomited — in some cases repeatedly — after a teacher told them to eat all of their school lunches.
Four first-graders vomited between April and December last year after a female teacher in her 50s told them to eat all of their lunches. Of the four, two threw up on about three occasions after lunch, the eduction board said.
In July, another second-grader vomited after being told by the same teacher to eat everything. A parent had asked the school to not force the child to eat because the student was not feeling well, but the teacher was not told about the request, officials said.
Mar 25
Springtime cherry blossoms are drawing crowds of sightseers to the Imperial Palace in central Tokyo.
(NHK)
Mar 25
Two tires of a plane operated by low-cost carrier Peach Aviation Ltd went flat after landing at a southwestern Japanese airport Saturday morning, stranding the aircraft and causing the runway to be closed for over two hours.
(Japan Today)
Mar 25
Japan's High Energy Accelerator Research Organization, or KEK, has put into full operation the SuperKEKB accelerator in search of new physics to solve riddles left by a key theory on elementary particles.
(Jiji)
Mar 25
In Sumo, Yokozuna Grand Champion Kakuryu has won his 4th Emperor's Cup with one day left in the spring tournament.
(NHK)
Mar 25
An 88-year-old woman working as a visiting researcher at a university in Kyoto was conferred a doctorate on Saturday, making her the oldest person to earn such a degree, according to the institution.
(Japan Today)
Mar 25
Local residents and tourists are visiting Kumamoto Castle in southwestern Japan to view cherry blossoms in a picturesque setting.
(NHK)
Mar 24
A host of tourists and work trainees in Japan sought refugee status in Japan last year, fueling a jump in applications.
(Nikkei)
Mar 24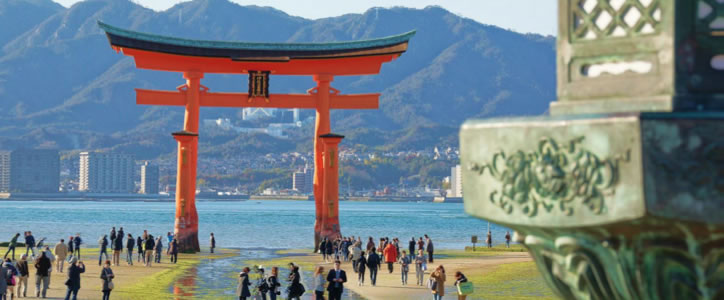 In 2017, Japan attracted a record number of foreign tourists – 28.69 million people which is 19.3% more than in the previous year. Being one of the most beautiful countries in the world, Japan is often listed on people's must-go-to places.
(newsonjapan.com)
Mar 24
Tokyo Metropolitan Police have arrested a 20-year-old man for allegedly assaulting a high school girl in an attempt to steal her underwear in Kita Ward, reports the Sankei Shimbun
(tokyoreporter.com)
Mar 24
The US military has shown to the media for the first time F-35B fighter jets deployed in Japan.
(NHK)
---