Passes allowing foreign tourists unlimited travel on major expressway networks across the country will go on sale in mid-October, in hopes of luring more visitors to regional areas, the transport ministry said Tuesday.
Holders of foreign passports will be able to buy a Japan Express Pass valid for seven consecutive days for ¥20,000 (about $180), and a 14-day pass for ¥34,000, at 275 rental car shops across the country from Oct. 13, according to the Land, Infrastructure, Transport and Tourism Ministry.
The new passes are not valid for use by foreign nationals residing in Japan.
The pass will allow travel on 10,000 kilometers of expressway networks, covering most parts of the country.
But expressways in Hokkaido, as well as those in metropolitan areas around Tokyo and Osaka, are excluded, the ministry said.
Hokkaido already has an expressway discount system, while making heavily-used expressways in Tokyo and Osaka free for foreign tourists could stir controversy.
Under the new plan, only drivers of standard-sized cars equipped with an electronic toll collection (ETC) device will be able to use the passes.
The ministry said it will coordinate steps with tourism-related entities nationwide to promote the campaign overseas.
Existing regional passes that allow foreign visitors unlimited expressway travel for up to 14 days in areas such as Hokkaido, Tohoku and Kyushu will continue to be available with prices ranging from ¥1,500 to ¥16,000, according to the ministry.
Jul 11
The climbing season for Mount Fuji got fully underway Tuesday with three trails in Shizuoka Prefecture opening to the public.
(Japan Times)
Jul 10
ANA Holdings Inc. said Monday it will cancel 176 domestic flights between Friday and July 22 to inspect Rolls-Royce engines on Boeing 787 aircraft, after calling off 113 domestic flights for July for the same reason.
(Kyodo)
Jul 06
The city of Kyoto once again saw record levels of tourists in 2017, with 15.57 million foreign and Japanese visitors spending at least one night in the former capital, city officials said Wednesday.
(Japan Times)
Jul 05
Japanese airline ANA Holdings Inc said it will cancel 113 domestic flights between July 6 through July 12 to inspect Rolls-Royce Holdings Plc engines for compressor issues that have led to service interruptions for airlines globally.
(Japan Today)
Jul 05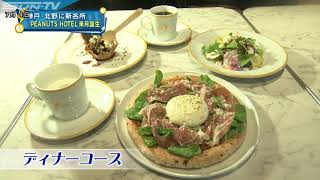 Japan's first hotel featuring the cartoon character Snoopy is to open on August 1st in the western city of Kobe.
(NHK)
Jul 04
Weather officials say a storm moving over the Sea of Japan may bring torrential rains in many parts of Japan on Wednesday. They are warning of possible landslides, floods and tornadoes.
(NHK)
Jul 04
The operator of the main train network in Tokyo says it will install security cameras on all trains before the 2020 Tokyo Olympic and Paralympic Games to prevent terrorism and other crimes.
(NHK)
Jul 02
The Mount Fuji climbing season opened on Sunday morning on the Yamanashi side.
(Japan Today)
Jul 01
A dozen Christian locations in parts of southern Japan where members of the faith were once brutally persecuted were selected for inclusion on the UNESCO World Heritage list on Saturday.
(Japan Today)
Jul 01
Japan Airlines Co and All Nippon Airways Co on Saturday started new security checks for powdery substances in carry-on luggage of passengers taking U.S.-bound flights.
(Japan Today)
---