The husband of lawmaker Seiko Noda, the newly appointed Internal Affairs and Communications Minister, is a former member of a criminal syndicate based in Kyoto, claims a weekly magazine.
According to the September 28 issue of Shukan Bunshun, which hit newsstands last Thursday, her husband, Fuminobu, once served as the executive secretary of the Masayama-gumi, a gang affiliated with the venerable Aizukotetsu-kai.
In February of 2000, the boss of the Masayama-gumi was handed a prison term in a murder case. The following month, the gang broke up.
With a history dating back to the Edo Period (1603-1868), the Aizukotetsu-kai is one of the oldest gangs in the nation's criminal underworld. The gang is affiliated with the Kobe Yamaguchi-gumi, the chief rival of the Yamaguchi-gumi, which is Japan's largest criminal syndicate.
Although Fuminobu left the Masayama-gumi before its dissolution, he has a criminal record in two cases, according to the magazine.
In 1999, Fuminobu was cited for document forgery for presenting the driver's license of his brother following a traffic violation. Six years later, he was accused of distributing spam email to mobile phones while serving as manager of an adult site.
Challenge Abe in 2018
Noda, 56, married Fuminobu in 2011. She divorced her first husband in 2006. The native of Kitakyushu City, Fukuoka Prefecture assumed her current post in August following a reshuffling of the Cabinet by Prime Minister Shinzo Abe.
After the appointment, she said that she is prepared to challenge Abe in the next leadership election for Liberal Democratic Party (LDP), which is set for September of next year. "In the election, my aim won't be to defeat the prime minister [but rather to] showcase the LDP's open democracy to the public," Noda said, according to the Japan Times (Aug. 4).
Noda has been a proponent female representation in society and politics. In 2015, she challenged Abe, saying that large structural reforms "need the power of women" for credibility and traction.
Mar 25
Springtime cherry blossoms are drawing crowds of sightseers to the Imperial Palace in central Tokyo.
(NHK)
Mar 25
Two tires of a plane operated by low-cost carrier Peach Aviation Ltd went flat after landing at a southwestern Japanese airport Saturday morning, stranding the aircraft and causing the runway to be closed for over two hours.
(Japan Today)
Mar 25
Japan's High Energy Accelerator Research Organization, or KEK, has put into full operation the SuperKEKB accelerator in search of new physics to solve riddles left by a key theory on elementary particles.
(Jiji)
Mar 25
In Sumo, Yokozuna Grand Champion Kakuryu has won his 4th Emperor's Cup with one day left in the spring tournament.
(NHK)
Mar 25
An 88-year-old woman working as a visiting researcher at a university in Kyoto was conferred a doctorate on Saturday, making her the oldest person to earn such a degree, according to the institution.
(Japan Today)
Mar 25
Local residents and tourists are visiting Kumamoto Castle in southwestern Japan to view cherry blossoms in a picturesque setting.
(NHK)
Mar 24
A host of tourists and work trainees in Japan sought refugee status in Japan last year, fueling a jump in applications.
(Nikkei)
Mar 24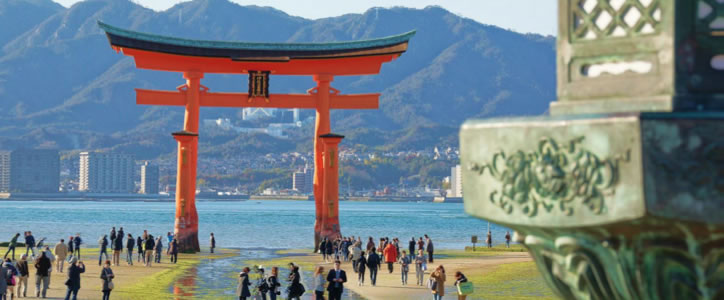 In 2017, Japan attracted a record number of foreign tourists – 28.69 million people which is 19.3% more than in the previous year. Being one of the most beautiful countries in the world, Japan is often listed on people's must-go-to places.
(newsonjapan.com)
Mar 24
Tokyo Metropolitan Police have arrested a 20-year-old man for allegedly assaulting a high school girl in an attempt to steal her underwear in Kita Ward, reports the Sankei Shimbun
(tokyoreporter.com)
Mar 24
The US military has shown to the media for the first time F-35B fighter jets deployed in Japan.
(NHK)
---