Police have arrested two men on suspicion of stealing baseballs from a high school baseball club in Saitama Prefecture. The suspects, who were arrested on Monday, were former baseball teammates in junior high school, Fuji TV reported.
According to police, one suspect, identified as Shintaro Osaki, 20, from Mito, Ibaraki Prefecture, and a 20-year-old man (who was 19 at the time of the thefts), broke into Washinomiya High School in Kuki, Saitama Prefecture, on July 28, and allegedly stole 12 baseball bats and 120 balls worth about 220,000 yen.
Police said a third suspect, 19, was arrested last month, after he sold some of the stolen metal bats to a recycling shop. Police questioned him and that led them to the other two suspects.
Osaki also resold some stolen balls on an online auction site. However, when Saitama prefectural police contacted the winning bidders and asked to see the balls, they found that the purchased baseballs had the words "Washinomiya High School" on them.
Between mid-July and Aug 16, more than 9,300 baseballs and bats have been stolen from high schools in Tochigi, Saitama, Gunma, Ibaraki and Fukushima prefectures. The sports gear was stolen from storerooms belonging to the schools' baseball clubs. In some cases, the doors on the storage cabinets were not locked; in other cases, locks were broken, police said.
埼玉県や栃木県の高校で野球部のバットやボールが相次いで盗まれた事件で、20歳の男らが逮捕されました。 水戸市の無職・大崎晋太朗容疑者ら2人は7月、埼玉県久喜市の県立鷲宮高校の野球部の倉庫から金属バット12本と硬式ボール120個を盗んだ疑いが持たれています。
Mar 25
Springtime cherry blossoms are drawing crowds of sightseers to the Imperial Palace in central Tokyo.
(NHK)
Mar 25
Two tires of a plane operated by low-cost carrier Peach Aviation Ltd went flat after landing at a southwestern Japanese airport Saturday morning, stranding the aircraft and causing the runway to be closed for over two hours.
(Japan Today)
Mar 25
Japan's High Energy Accelerator Research Organization, or KEK, has put into full operation the SuperKEKB accelerator in search of new physics to solve riddles left by a key theory on elementary particles.
(Jiji)
Mar 25
In Sumo, Yokozuna Grand Champion Kakuryu has won his 4th Emperor's Cup with one day left in the spring tournament.
(NHK)
Mar 25
An 88-year-old woman working as a visiting researcher at a university in Kyoto was conferred a doctorate on Saturday, making her the oldest person to earn such a degree, according to the institution.
(Japan Today)
Mar 25
Local residents and tourists are visiting Kumamoto Castle in southwestern Japan to view cherry blossoms in a picturesque setting.
(NHK)
Mar 24
A host of tourists and work trainees in Japan sought refugee status in Japan last year, fueling a jump in applications.
(Nikkei)
Mar 24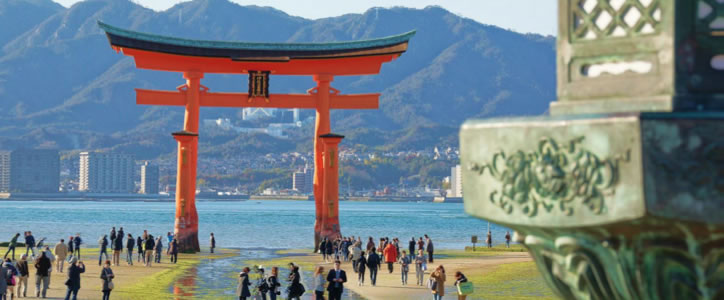 In 2017, Japan attracted a record number of foreign tourists – 28.69 million people which is 19.3% more than in the previous year. Being one of the most beautiful countries in the world, Japan is often listed on people's must-go-to places.
(newsonjapan.com)
Mar 24
Tokyo Metropolitan Police have arrested a 20-year-old man for allegedly assaulting a high school girl in an attempt to steal her underwear in Kita Ward, reports the Sankei Shimbun
(tokyoreporter.com)
Mar 24
The US military has shown to the media for the first time F-35B fighter jets deployed in Japan.
(NHK)
---