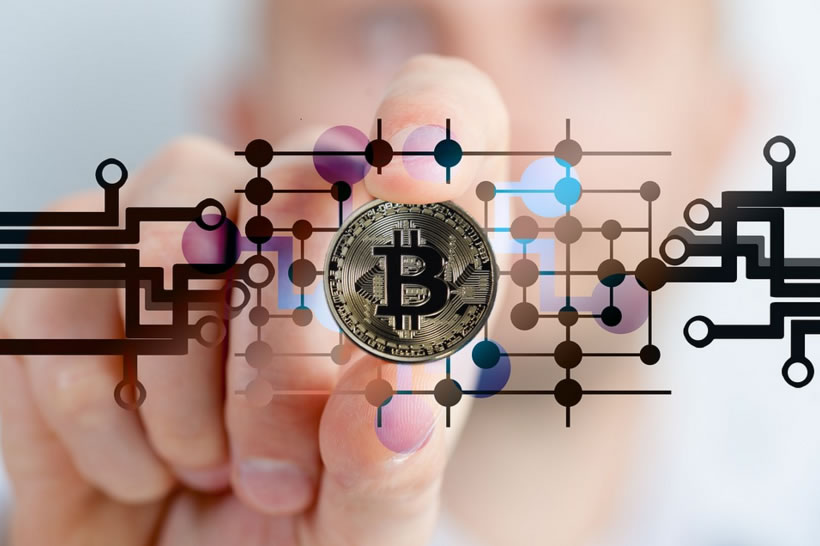 Cryptocurrencies are viewed by many as the currency of the future – and they are already experiencing a rising popularity among users and traders, who have become more and more familiar with the concept over time.
Bitcoin is by far the most famous representative of the genre and its use is quite widespread around the globe. Japan, in particular, seems bent on transforming itself into a safe haven for fostering Bitcoin growth, as the country passed a series of notable legislative reforms this year that gave a boost to the popular digital currency. But what exactly is Bitcoin and why is Japan taking it under its wing?
Bitcoin: A Decentralized Recipe for Success
Bitcoin is a cryptocurrency that is valid and operates worldwide. Unlike traditional fiat currencies, Bitcoin is not issued or regulated by a central authority, which means that it also cannot be devalued at will to control inflation and implement fiscal policies. In essence, no one controls Bitcoin – which is both why it was at first regarded as a utopian idea and met with criticism, and why people have been inspired by the idea and rushed to support the concept. It was first proposed in 2009 by an unknown programmer, or group of programmers, going by the name Satoshi Nakamoto. Satoshi released the Bitcoin code as open-source software, thus establishing the peer-to-peer digital payment system where users have control: transactions take place directly between individuals, with no middlemen. 
Transactions are verifiable via network nodes and they are recorded on blockchains – public distributed ledgers. Yet Bitcoin is not without any rules: unlike fiat money, the worldwide supply of Bitcoin is limited to 21 million – and that number cannot be changed. Although the cryptocurrency was in the initial days only used by IT geeks, nowadays its use has spread more broadly and you can do almost anything with it: from buying a Subway sandwich and booking a flight to Bitcoin gambling on sites like Crypto Games – using the digital currency to offer "provably fair" blackjack and video poker, dice and slots. Since its inception, Bitcoin has inspired many other cryptocurrencies with similar characteristics, like Ethereum and Monero.
Japanese Businesses, Banks, and Authorities Support Bitcoin
Japan has an exemplary record of embracing innovation and being a beacon of new technologies; no wonder then that the Japanese market was quick to adopt Bitcoin as a novel, out-of-the-box way of doing business. An estimated number of more than 260,000 stores in Japan were accepting payment in bitcoins by last summer, the result of a partnership with two of the largest Bitcoin exchanges. Security of transactions is one reason for this popularity, as well as ease of payment – tourists will no longer need to go to the trouble of changing money. 
Last April, the Japanese government amended the payment services law to include Bitcoin as a legal payment option and sought to regulate its use by demanding that all cryptocurrency exchanges register with the Financial Services Agency by September.  
Just a couple of months ago, in August, the authorities issued operating licenses for 11 Bitcoin exchanges – and shut down another 12 firms that were not up to par, while 17 companies are still under review. Meanwhile, earlier in 2017, Japan's three megabanks, Mitsubishi UFJ, Mizuho, and SMBC have all invested in the cryptocurrency and backed the largest Tokyo-based Bitcoin exchange, bitFlyer, by becoming stakeholders.
It remains to be seen how Japan's delicate relationship with the iconic cryptocurrency will play out. But for now, it seems that they enjoy a mutually beneficial one: Japan's support is the best proof of Bitcoin's legitimacy and success, while the country's recent moves may just place it at the forefront as a cryptocurrency trade market.
Image Source: Pixabay
Apr 25
Japan's cabinet on Tuesday approved the resignation of Vice Minister of Finance Junichi Fukuda, 58, who last week offered to quit over his alleged sexually harassing remarks.
(Jiji)
Apr 25
Orders for Japanese machine tools hit a record high for the first time in a decade in fiscal 2017, backed by strong demand from smartphone makers and others in China, industry data showed Tuesday.
(Jiji)
Apr 25
Education minister Yoshimasa Hayashi has used an official ministry car to visit a "sexy yoga" studio in Tokyo, a weekly magazine said Tuesday, in another apparent scandal to hit the government.
(Japan Today)
Apr 25
A Japanese court dismissed on Tuesday a damages suit filed by a man accused in a fraud case, after cash confiscated from him and kept in a police safe was stolen.
(Japan Today)
Apr 25
South Korean President Moon Jae-in told Japanese Prime Minister Shinzo Abe on Tuesday that he plans to take up the issue of Pyongyang's abductions of Japanese nationals decades ago at his upcoming meeting with North Korean leader Kim Jong Un.
(Jiji)
Apr 25
Kanagawa Prefectural Police suspect that a 24-year-old man committed suicide at a dam in the village of Kiyokawa in 2003 after murdering a woman at the restaurant where she worked, reports the Yomiuri Shimbun
(tokyoreporter.com)
Apr 25
Convenience store and retail chain Seven-Eleven Japan Co in a joint project with travel agency JTB Corp will launch an automated service for minpaku (private temporary rented lodging) that allows guests to check in, collect and leave room keys 24 hours a day at 7-Eleven convenience stores.
(Japan Today)
Apr 25
Tsuburaya Productions Co.., the producer of the television series featuring Japanese superhero Ultraman, said Tuesday a California court has ruled that an alleged contract on the use rights of Ultraman outside Japan is not authentic.
(Jiji)
Apr 25
A 74-year-old woman who was arrested over a fatal hit-and-run incident has told police that she thought her vehicle had hit a cardboard box.
(Japan Today)
Apr 25
Former Japanese professional baseball slugger Sachio Kinugasa of the Hiroshima Carp has died. He was 71.
(NHK)
---