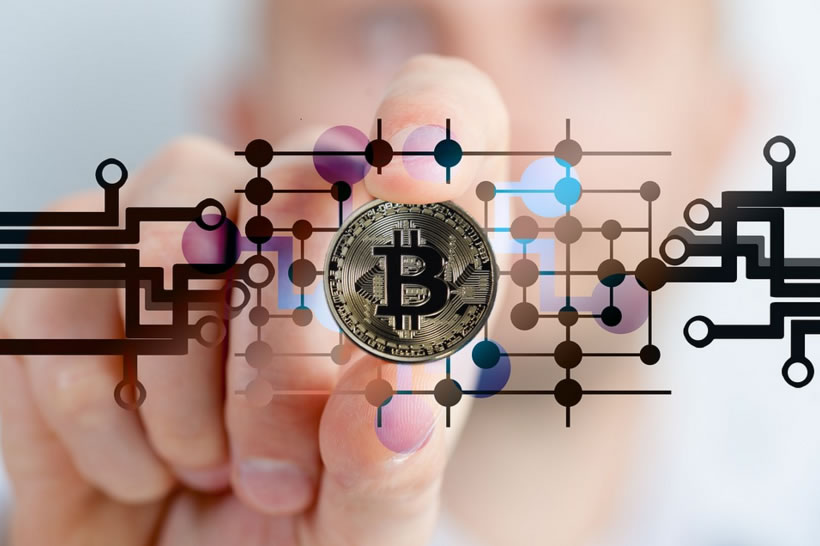 Cryptocurrencies are viewed by many as the currency of the future – and they are already experiencing a rising popularity among users and traders, who have become more and more familiar with the concept over time.
Bitcoin is by far the most famous representative of the genre and its use is quite widespread around the globe. Japan, in particular, seems bent on transforming itself into a safe haven for fostering Bitcoin growth, as the country passed a series of notable legislative reforms this year that gave a boost to the popular digital currency. But what exactly is Bitcoin and why is Japan taking it under its wing?
Bitcoin: A Decentralized Recipe for Success
Bitcoin is a cryptocurrency that is valid and operates worldwide. Unlike traditional fiat currencies, Bitcoin is not issued or regulated by a central authority, which means that it also cannot be devalued at will to control inflation and implement fiscal policies. In essence, no one controls Bitcoin – which is both why it was at first regarded as a utopian idea and met with criticism, and why people have been inspired by the idea and rushed to support the concept. It was first proposed in 2009 by an unknown programmer, or group of programmers, going by the name Satoshi Nakamoto. Satoshi released the Bitcoin code as open-source software, thus establishing the peer-to-peer digital payment system where users have control: transactions take place directly between individuals, with no middlemen. 
Transactions are verifiable via network nodes and they are recorded on blockchains – public distributed ledgers. Yet Bitcoin is not without any rules: unlike fiat money, the worldwide supply of Bitcoin is limited to 21 million – and that number cannot be changed. Although the cryptocurrency was in the initial days only used by IT geeks, nowadays its use has spread more broadly and you can do almost anything with it: from buying a Subway sandwich and booking a flight to Bitcoin gambling on sites like Crypto Games – using the digital currency to offer "provably fair" blackjack and video poker, dice and slots. Since its inception, Bitcoin has inspired many other cryptocurrencies with similar characteristics, like Ethereum and Monero.
Japanese Businesses, Banks, and Authorities Support Bitcoin
Japan has an exemplary record of embracing innovation and being a beacon of new technologies; no wonder then that the Japanese market was quick to adopt Bitcoin as a novel, out-of-the-box way of doing business. An estimated number of more than 260,000 stores in Japan were accepting payment in bitcoins by last summer, the result of a partnership with two of the largest Bitcoin exchanges. Security of transactions is one reason for this popularity, as well as ease of payment – tourists will no longer need to go to the trouble of changing money. 
Last April, the Japanese government amended the payment services law to include Bitcoin as a legal payment option and sought to regulate its use by demanding that all cryptocurrency exchanges register with the Financial Services Agency by September.  
Just a couple of months ago, in August, the authorities issued operating licenses for 11 Bitcoin exchanges – and shut down another 12 firms that were not up to par, while 17 companies are still under review. Meanwhile, earlier in 2017, Japan's three megabanks, Mitsubishi UFJ, Mizuho, and SMBC have all invested in the cryptocurrency and backed the largest Tokyo-based Bitcoin exchange, bitFlyer, by becoming stakeholders.
It remains to be seen how Japan's delicate relationship with the iconic cryptocurrency will play out. But for now, it seems that they enjoy a mutually beneficial one: Japan's support is the best proof of Bitcoin's legitimacy and success, while the country's recent moves may just place it at the forefront as a cryptocurrency trade market.
Image Source: Pixabay
Jan 21
The Tokyo metropolitan government will survey foreign tourists on what they enjoy about the city's nightlife, aiming to better cater to their interests while encouraging them to spend, a source said Saturday.
(Japan Today)
Jan 21
Japan's Defense Ministry says the Air Self-Defense Force scrambled its jets against Chinese aircraft fewer times during the first 9 months of this fiscal year, compared to the previous year.
(NHK)
Jan 21
Tokyo Metropolitan Police arrested another organized crime member over the alleged possession of a pistol found last year through the help of a so-called "hybrid police dog," reports TV Asahi
(tokyoreporter.com)
Jan 21
The body of a child which was found Friday at the edge of a river in Sakai, Fukui Prefecture, has been identified as that of a three-year-old boy who has been missing since Dec 9.
(Japan Today)
Jan 21
Tokyo Metropolitan Police have arrested three persons, including a former member of a bosozoku group, over the alleged extortion of a male adult video (AV) star, reports Nikkan Sports
(tokyoreporter.com)
Jan 21
Work to dispose of a World War II bomb that did not explode was carried out on Kokusai-dori, a major street in the city center of Naha, the capital of Japan's southernmost prefecture of Okinawa, on Saturday.
(Jiji)
Jan 21
The New York office of the Japan National Tourism Organization has produced four videos to promote tourist attractions of Japan's Tohoku northeastern region to American people.
(Jiji)
Jan 21
Tokyo Metropolitan Police have arrested a 32-year-old man for over an illicit encounter with a high school girl last year that he allegedly filmed, reports Fuji News Network
(tokyoreporter.com)
Jan 21
The Tokyo High Court has ruled that Yahoo Japan Co. defamed a man and has ordered that it delete 11 search results that associate his name with criminal behavior, sources have confirmed.
(Japan Times)
Jan 21
Thousands of blooming tulips are giving people an early taste of spring at a park in eastern Japan.
(NHK)
---