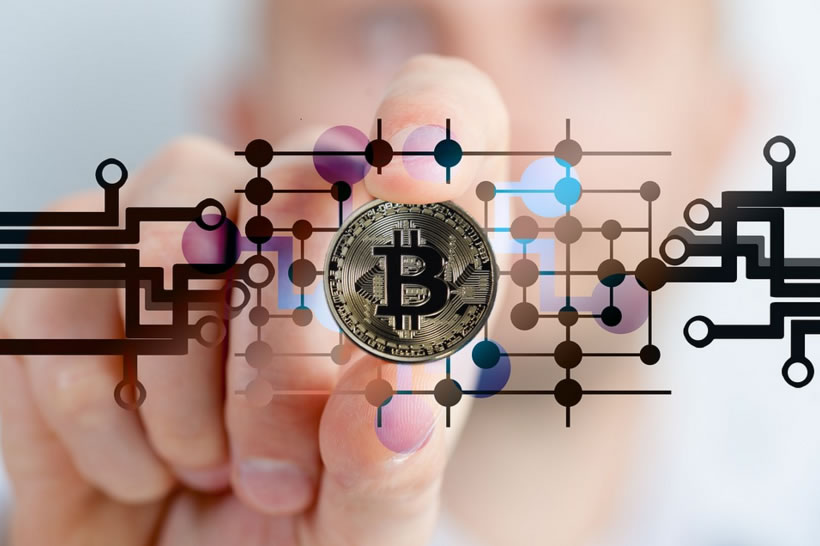 Cryptocurrencies are viewed by many as the currency of the future – and they are already experiencing a rising popularity among users and traders, who have become more and more familiar with the concept over time.
Bitcoin is by far the most famous representative of the genre and its use is quite widespread around the globe. Japan, in particular, seems bent on transforming itself into a safe haven for fostering Bitcoin growth, as the country passed a series of notable legislative reforms this year that gave a boost to the popular digital currency. But what exactly is Bitcoin and why is Japan taking it under its wing?
Bitcoin: A Decentralized Recipe for Success
Bitcoin is a cryptocurrency that is valid and operates worldwide. Unlike traditional fiat currencies, Bitcoin is not issued or regulated by a central authority, which means that it also cannot be devalued at will to control inflation and implement fiscal policies. In essence, no one controls Bitcoin – which is both why it was at first regarded as a utopian idea and met with criticism, and why people have been inspired by the idea and rushed to support the concept. It was first proposed in 2009 by an unknown programmer, or group of programmers, going by the name Satoshi Nakamoto. Satoshi released the Bitcoin code as open-source software, thus establishing the peer-to-peer digital payment system where users have control: transactions take place directly between individuals, with no middlemen. 
Transactions are verifiable via network nodes and they are recorded on blockchains – public distributed ledgers. Yet Bitcoin is not without any rules: unlike fiat money, the worldwide supply of Bitcoin is limited to 21 million – and that number cannot be changed. Although the cryptocurrency was in the initial days only used by IT geeks, nowadays its use has spread more broadly and you can do almost anything with it: from buying a Subway sandwich and booking a flight to Bitcoin gambling on sites like Crypto Games – using the digital currency to offer "provably fair" blackjack and video poker, dice and slots. Since its inception, Bitcoin has inspired many other cryptocurrencies with similar characteristics, like Ethereum and Monero.
Japanese Businesses, Banks, and Authorities Support Bitcoin
Japan has an exemplary record of embracing innovation and being a beacon of new technologies; no wonder then that the Japanese market was quick to adopt Bitcoin as a novel, out-of-the-box way of doing business. An estimated number of more than 260,000 stores in Japan were accepting payment in bitcoins by last summer, the result of a partnership with two of the largest Bitcoin exchanges. Security of transactions is one reason for this popularity, as well as ease of payment – tourists will no longer need to go to the trouble of changing money. 
Last April, the Japanese government amended the payment services law to include Bitcoin as a legal payment option and sought to regulate its use by demanding that all cryptocurrency exchanges register with the Financial Services Agency by September.  
Just a couple of months ago, in August, the authorities issued operating licenses for 11 Bitcoin exchanges – and shut down another 12 firms that were not up to par, while 17 companies are still under review. Meanwhile, earlier in 2017, Japan's three megabanks, Mitsubishi UFJ, Mizuho, and SMBC have all invested in the cryptocurrency and backed the largest Tokyo-based Bitcoin exchange, bitFlyer, by becoming stakeholders.
It remains to be seen how Japan's delicate relationship with the iconic cryptocurrency will play out. But for now, it seems that they enjoy a mutually beneficial one: Japan's support is the best proof of Bitcoin's legitimacy and success, while the country's recent moves may just place it at the forefront as a cryptocurrency trade market.
Image Source: Pixabay
Aug 21
2 tropical storms are bearing down on Japan. Weather officials are calling on people to keep up on developments as they approach.
(NHK)
Aug 21
Japanese police arrested a 19-year-old university freshman on Monday for allegedly making and possessing triacetate triperoxide, a lethal explosive known as TATP.
(Jiji)
Aug 21
20 million foreigners have visited Japan so far this year. It's the earliest in any year this milestone has been reached.
(NHK)
Aug 21
The Japanese Olympic Committee said Monday that it has disqualified four basketball players from the ongoing 18th Asian Games in Jakarta and Palembang, for allegedly violating the code of behavior at international multisport event.
(Jiji)
Aug 21
A team of Kyoto University said Monday it has applied for approval by the health ministry of a plan to infuse platelets made from induced pluripotent stem cells into a sufferer of a serious blood disease.
(Jiji)
Aug 20
A 14-year-old boy was arrested Sunday for allegedly stabbing a newspaper delivery woman in Osaka Prefecture in July, in what he claimed to be a random attack, police said.
(Japan Today)
Aug 20
Japan's education ministry is planning to place English-speaking artificial intelligence robots in schools to help children improve their English oral communication skills.
(NHK)
Aug 20
Police in Osaka Prefecture, western Japan, are deploying 3,000 officers to find a suspect who has been on the run for a week.
(NHK)
Aug 20
The Japan Atomic Energy Agency suspended a final exercise in preparation for the removal of nuclear fuel assemblies from its Monju prototype fast-breeder reactor, which is in the process of being decommissioned, only hours after it was started on Sunday morning.
(Jiji)
Aug 20
About 2,000 people including children are testing their skills at scooping up goldfish in an annual event in Nara prefecture, western Japan.
(NHK)
---