The current account surplus expanded to ¥2.38 trillion ($21 billion) in August - the highest on record for the month - lifted by foreign investments and a bigger trade surplus, government data showed Tuesday.
The surplus in the primary income account, which reflects how much Japan earns from foreign investments, rose 13.0 percent from the year before to ¥2.24 trillion, the Finance Ministry said in a preliminary report.
The current account logged a surplus for the 38th straight month in August. The yen's depreciation against the dollar was one key factor boosting income from foreign investment, a ministry official said.
The dollar averaged ¥109.91 in August, higher than ¥101.27 the previous year, while the euro traded at ¥129.84, compared with ¥113.54 the year before.
Among other key components in the current account, goods trade registered a surplus of ¥318.7 billion - up 46.2 percent.
Robust shipments of cars, auto parts and electronic components helped Japan's trade surplus, which narrowed slightly from rising energy imports.
Exports jumped 16.3 percent year on year to ¥6.17 trillion and imports gained 15.1 percent in the same period to ¥5.85 trillion.
海外との輸出入などの差額を示す8月の経常収支は、8月としては過去最高の2兆3804億円の黒字でした。 財務省によりますと、黒字の大きな要因は円安の影響もあって海外子会社からの配当金が増加したためです。貿易収支も自動車や半導体などの輸出が好調で、3187億円の黒字でした。
Oct 24
Mount Fuji, Japan's highest peak, has been capped with snow for the first time this season.
(NHK)
Oct 24
Power transmission trouble halted three JR Utsunomiya Line trains in Kuki, Saitama Prefecture, on Monday, stranding about 1,900 passengers for about two hours.
(Japan Times)
Oct 24
Typhoon Lan blazed through Tokyo on Monday morning after making landfall along the central Pacific coastline earlier in the day, leaving seven people dead as it pummeled Honshu with heavy rain and strong winds.
(Japan Times)
Oct 24
Visiting Tokyo Governor Yuriko Koike on Monday announced a plan to make the Japanese capital free of carbon dioxide emissions during the opening and closing days of the 2020 Tokyo Olympics and Paralympics.
(Jiji)
Oct 24
An industry group says the sales of Japanese animation, related services, and products topped 2 trillion yen, or about 17.6 billion dollars, for the first time in 2016.
(NHK)
Oct 24
Up to now, it has been a real hassle making advance reservations for Japan's bullet trains from overseas. JR East finally set up an online reservation system a while back, but that was only for trains heading north from Tokyo.
(rocketnews24.com)
Oct 23
Tokyo's Nikkei 225 on Monday posted the longest winning streak in its nearly 70-year history as markets cheered the weekend election victory of Japan's pro-business prime minister.
(Japan Today)
Oct 23
Voter turnout for single-seat constituencies in Sunday's election for the House of Representatives, the lower chamber of parliament, is projected at around 53.69 pct, the second-lowest in the post-World War II period, a Jiji Press estimate showed Monday.
(Jiji)
Oct 23
Fresh off a decisive election victory, Prime Minister Shinzo Abe pledged Monday to tackle what he called Japan's two national crises: the military threat from North Korea and an aging and shrinking population.
(Japan Today)
Oct 23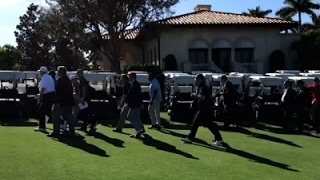 U.S. President Donald Trump on Monday congratulated Prime Minister Shinzo Abe on his ruling camp's big victory in the general election the previous day.
(Japan Today)
---