Iwakura in Aichi Prefecture is striving to make the central Japan city a mecca of yo-yos, which were a big hit in the country in the 1980s and 1990s. More than 10 million people across Japan are thought to have played with them.
Iwakura, located about 10 minutes north by train from the prefectural capital of Nagoya, is known for its long row of cherry trees along the Gojo River.
"But in the cherry blossom offseason, there were no tourist attractions," said Toru Kanai, 56, head of a nonprofit organization commissioned by the Iwakura municipal government to promote tourism in the city.
It has been few years since Iwakura started making efforts to utilize the toy to make it the city's resource for tourism.
Some three years ago, Kanai came up with the idea of using yo-yos after he learned that three world champion yo-yo players are living in Iwakura, and there is a dedicated yo-yo store in the city.
Apr 25
Convenience store and retail chain Seven-Eleven Japan Co in a joint project with travel agency JTB Corp will launch an automated service for minpaku (private temporary rented lodging) that allows guests to check in, collect and leave room keys 24 hours a day at 7-Eleven convenience stores.
(Japan Today)
Apr 24
With sakura season done in the Tokyo area, it's time to switch from pink to blue and the 4.5 million Nemophila flowers of this amazing park.
(soranews24.com)
Apr 23
The volcanic alert level for Mount Kusatsu-Shirane in central Japan have been raised due to increased activity.
(NHK)
Apr 23
Visitors to a park in the city of Hirosaki in northern Japan's Aomori Prefecture have been enjoying the breathtaking sight of about 2,600 blossoming cherry trees.
(NHK)
Apr 22
A summer-like spell of hot weather has gripped Japan, with temperatures soaring above 30 degrees Celsius across the country.
(NHK)
Apr 21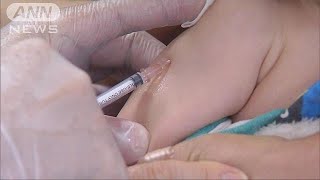 An outbreak of measles in the Japanese prefecture of Okinawa is affecting local tourism ahead of the spring holiday season.
(NHK)
Apr 20
English-speaking guides will be available for visitors to the Imperial Palace in Tokyo from the beginning of May, in response to a surge in the number of foreign tourists, the Imperial Household Agency said Thursday.
(Jiji)
Apr 20
A new baggage-screening system that is better at detecting bombs has started operation at Haneda airport in Tokyo.
(NHK)
Apr 19
The estimated number of foreign visitors to Japan in fiscal 2017 came close to 30 million at 29,772,570, another record high, the Japan National Tourism Organization said Wednesday.
(Jiji)
Apr 18
UNESCO has listed the Izu Peninsula in central Japan as a Global Geopark for its unique landform featuring many active volcanos in line.
(NHK)
---