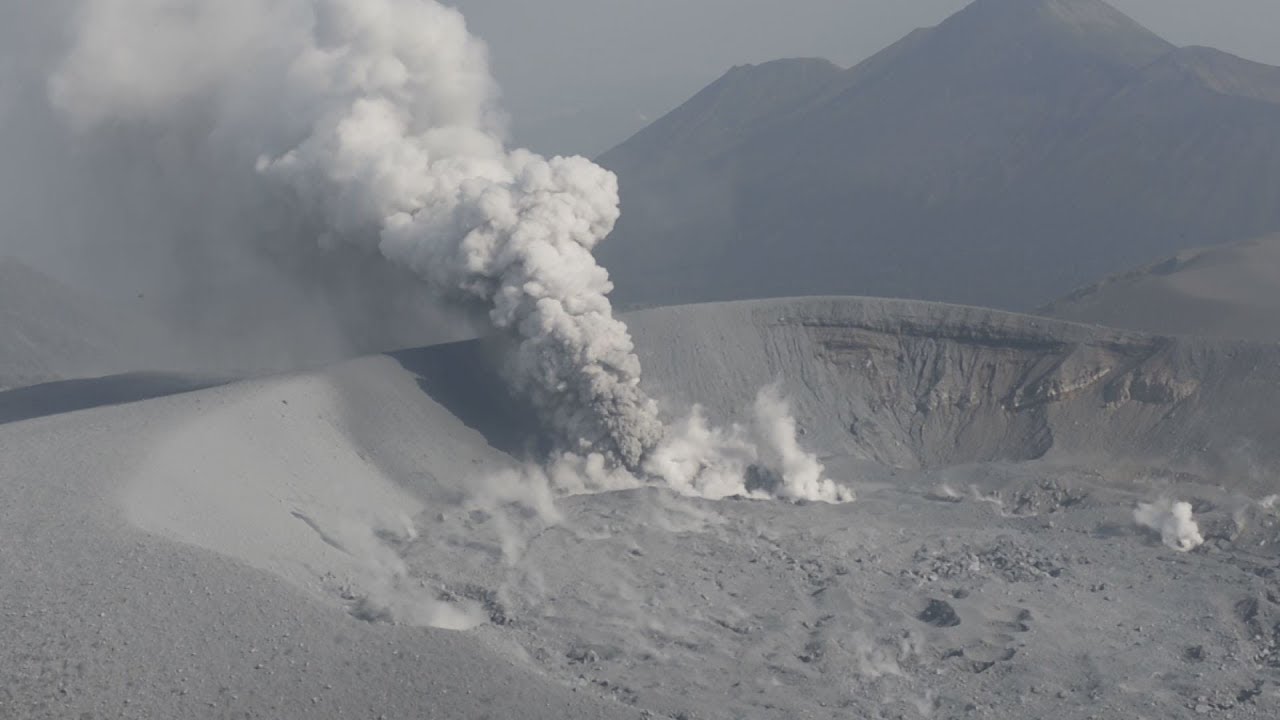 The alert level for Mt Shinmoe, a volcano in Kyushu region, has been raised to 3 on a scale 5 after a small-scale eruption on Wednesday, the Japan Meterological Agency said.
The eruption at 5:34 a.m. was the first in six years at Shinmoe, which is part of the Mt Kirishima cluster of volcanoes.
A level 3 alert advises people not to approach the volcano. The top level 5 would order evacuation.
気象庁は霧島連山の新燃岳の噴火警戒レベルを「3」の入山規制に引き上げました。 気象庁によりますと、新燃岳は11日午前5時34分に噴火しました。噴煙は火口から300メートルの高さまで上がり、北東側へ流れました。噴煙の量は少なく、噴石は飛んでいないということです。
Jan 21
The Tokyo metropolitan government will survey foreign tourists on what they enjoy about the city's nightlife, aiming to better cater to their interests while encouraging them to spend, a source said Saturday.
(Japan Today)
Jan 21
Japan's Defense Ministry says the Air Self-Defense Force scrambled its jets against Chinese aircraft fewer times during the first 9 months of this fiscal year, compared to the previous year.
(NHK)
Jan 21
Tokyo Metropolitan Police arrested another organized crime member over the alleged possession of a pistol found last year through the help of a so-called "hybrid police dog," reports TV Asahi
(tokyoreporter.com)
Jan 21
The body of a child which was found Friday at the edge of a river in Sakai, Fukui Prefecture, has been identified as that of a three-year-old boy who has been missing since Dec 9.
(Japan Today)
Jan 21
Tokyo Metropolitan Police have arrested three persons, including a former member of a bosozoku group, over the alleged extortion of a male adult video (AV) star, reports Nikkan Sports
(tokyoreporter.com)
Jan 21
Work to dispose of a World War II bomb that did not explode was carried out on Kokusai-dori, a major street in the city center of Naha, the capital of Japan's southernmost prefecture of Okinawa, on Saturday.
(Jiji)
Jan 21
The New York office of the Japan National Tourism Organization has produced four videos to promote tourist attractions of Japan's Tohoku northeastern region to American people.
(Jiji)
Jan 21
Tokyo Metropolitan Police have arrested a 32-year-old man for over an illicit encounter with a high school girl last year that he allegedly filmed, reports Fuji News Network
(tokyoreporter.com)
Jan 21
The Tokyo High Court has ruled that Yahoo Japan Co. defamed a man and has ordered that it delete 11 search results that associate his name with criminal behavior, sources have confirmed.
(Japan Times)
Jan 21
Thousands of blooming tulips are giving people an early taste of spring at a park in eastern Japan.
(NHK)
---