The Tokyo Stock Exchange said Wednesday that it will end the designation of Toshiba Corp. <6502> as a "security on alert" on Thursday, allowing the troubled electronics and machinery giant to remain listed for the time being.
The TSE said that after examining the company's measures to prevent accounting irregularities and interviewing executives, it recognized that Toshiba's internal management system "has reasonably improved."
Following the TSE decision, Toshiba issued a statement vowing to further improve its internal controls and make every effort to restore trust in the company.
Under TSE rules, Toshiba will still be delisted from Japan's biggest stock exchange unless it averts two straight years of negative net worth, at the end of fiscal 2017 next March.
The company aims to resolve its negative net worth, which totaled 552.9 billion yen at the end of March this year, by using proceeds from the planned sale of subsidiary Toshiba Memory Corp to a Japanese-U.S.-South Korean consortium led by U.S. private equity firm Bain Capital.
東京証券取引所は経営再建中の東芝について、内部管理体制に問題のある「特設注意市場銘柄」の指定を解除すると発表しました。 自主規制法人・佐藤隆文理事長:「現状の東芝が上場企業として最低限備えていないといけない内部管理体制の水準まで改善したと。
Oct 24
Mount Fuji, Japan's highest peak, has been capped with snow for the first time this season.
(NHK)
Oct 24
Power transmission trouble halted three JR Utsunomiya Line trains in Kuki, Saitama Prefecture, on Monday, stranding about 1,900 passengers for about two hours.
(Japan Times)
Oct 24
Typhoon Lan blazed through Tokyo on Monday morning after making landfall along the central Pacific coastline earlier in the day, leaving seven people dead as it pummeled Honshu with heavy rain and strong winds.
(Japan Times)
Oct 24
Visiting Tokyo Governor Yuriko Koike on Monday announced a plan to make the Japanese capital free of carbon dioxide emissions during the opening and closing days of the 2020 Tokyo Olympics and Paralympics.
(Jiji)
Oct 24
An industry group says the sales of Japanese animation, related services, and products topped 2 trillion yen, or about 17.6 billion dollars, for the first time in 2016.
(NHK)
Oct 24
Up to now, it has been a real hassle making advance reservations for Japan's bullet trains from overseas. JR East finally set up an online reservation system a while back, but that was only for trains heading north from Tokyo.
(rocketnews24.com)
Oct 23
Tokyo's Nikkei 225 on Monday posted the longest winning streak in its nearly 70-year history as markets cheered the weekend election victory of Japan's pro-business prime minister.
(Japan Today)
Oct 23
Voter turnout for single-seat constituencies in Sunday's election for the House of Representatives, the lower chamber of parliament, is projected at around 53.69 pct, the second-lowest in the post-World War II period, a Jiji Press estimate showed Monday.
(Jiji)
Oct 23
Fresh off a decisive election victory, Prime Minister Shinzo Abe pledged Monday to tackle what he called Japan's two national crises: the military threat from North Korea and an aging and shrinking population.
(Japan Today)
Oct 23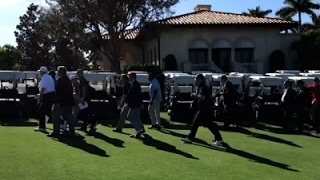 U.S. President Donald Trump on Monday congratulated Prime Minister Shinzo Abe on his ruling camp's big victory in the general election the previous day.
(Japan Today)
---