The U.S. military will suspend flights of CH-53 large transport helicopters in Japan, following the previous day's crash of one such aircraft in the village of Higashi in Okinawa Prefecture, southernmost Japan, Japanese Defense Minister Itsunori Onodera said Thursday.
At a meeting in Tokyo, Maj. Gen. Charles Chiarotti, deputy commander of U.S. forces in Japan, agreed to suspend the flights until the forces' initial probe determines the cause of the crash and confirms the safety of the helicopter, the defense minister told reporters.
Chiarotti was quoted as saying that the crashed CH-53, belonging to the U.S. Marine Corps' Futenma air station in Okinawa, made an emergency landing after its engine caught fire and smoke entered the aircraft during a routine training flight at sea.
The Defense Ministry will dispatch four Self-Defense Forces members who have CH-53 operational and maintenance experience to gather information.
11日に沖縄で起きたアメリカ軍ヘリの事故で、アメリカ側は飛行中に火災が起きて「住宅のない場所へ緊急着陸を行った」と説明していることが分かった。その一方で、小野寺防衛大臣は12日午後にアメリカ軍関係者と面会し、安全性が確認できるまで同型機の飛行停止で一致した。
Oct 24
Mount Fuji, Japan's highest peak, has been capped with snow for the first time this season.
(NHK)
Oct 24
Power transmission trouble halted three JR Utsunomiya Line trains in Kuki, Saitama Prefecture, on Monday, stranding about 1,900 passengers for about two hours.
(Japan Times)
Oct 24
Typhoon Lan blazed through Tokyo on Monday morning after making landfall along the central Pacific coastline earlier in the day, leaving seven people dead as it pummeled Honshu with heavy rain and strong winds.
(Japan Times)
Oct 24
Visiting Tokyo Governor Yuriko Koike on Monday announced a plan to make the Japanese capital free of carbon dioxide emissions during the opening and closing days of the 2020 Tokyo Olympics and Paralympics.
(Jiji)
Oct 24
An industry group says the sales of Japanese animation, related services, and products topped 2 trillion yen, or about 17.6 billion dollars, for the first time in 2016.
(NHK)
Oct 24
Up to now, it has been a real hassle making advance reservations for Japan's bullet trains from overseas. JR East finally set up an online reservation system a while back, but that was only for trains heading north from Tokyo.
(rocketnews24.com)
Oct 23
Tokyo's Nikkei 225 on Monday posted the longest winning streak in its nearly 70-year history as markets cheered the weekend election victory of Japan's pro-business prime minister.
(Japan Today)
Oct 23
Voter turnout for single-seat constituencies in Sunday's election for the House of Representatives, the lower chamber of parliament, is projected at around 53.69 pct, the second-lowest in the post-World War II period, a Jiji Press estimate showed Monday.
(Jiji)
Oct 23
Fresh off a decisive election victory, Prime Minister Shinzo Abe pledged Monday to tackle what he called Japan's two national crises: the military threat from North Korea and an aging and shrinking population.
(Japan Today)
Oct 23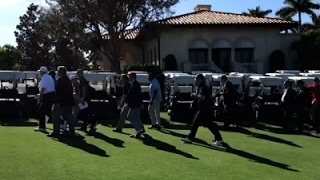 U.S. President Donald Trump on Monday congratulated Prime Minister Shinzo Abe on his ruling camp's big victory in the general election the previous day.
(Japan Today)
---