Japan's Kobe Steel Ltd. said Friday that it has confirmed misconduct including data falsification on nine more products including mainstay steels, in its internal investigation following the initial revelations of data fraud cases.
The scandal, which initially involved aluminum and copper products, has spread to key products such as steel wire rods used in engines, suspensions and other automobile components and parts, despite the company chief's denial on Thursday that steel products were involved.
The products in question, including those reported earlier, are believed to have been shipped to around 500 companies, according to the steelmaker.
"We apologize that our inappropriate operations have caused great inconvenience," President Hiroya Kawasaki told his first press conference on the matter, held in Tokyo on Friday.
When he visited the industry ministry the previous day to report on the data falsification, Kawasaki told reporters that more products may have been affected by the fraud while steel products were unlikely to be among them.
主力の鉄鋼製品でも、不正の出荷があったことを明らかにしました。 神戸製鋼所・川崎博也会長兼社長:「改めておわび申し上げます。
Mar 25
Springtime cherry blossoms are drawing crowds of sightseers to the Imperial Palace in central Tokyo.
(NHK)
Mar 25
Two tires of a plane operated by low-cost carrier Peach Aviation Ltd went flat after landing at a southwestern Japanese airport Saturday morning, stranding the aircraft and causing the runway to be closed for over two hours.
(Japan Today)
Mar 25
Japan's High Energy Accelerator Research Organization, or KEK, has put into full operation the SuperKEKB accelerator in search of new physics to solve riddles left by a key theory on elementary particles.
(Jiji)
Mar 25
In Sumo, Yokozuna Grand Champion Kakuryu has won his 4th Emperor's Cup with one day left in the spring tournament.
(NHK)
Mar 25
An 88-year-old woman working as a visiting researcher at a university in Kyoto was conferred a doctorate on Saturday, making her the oldest person to earn such a degree, according to the institution.
(Japan Today)
Mar 25
Local residents and tourists are visiting Kumamoto Castle in southwestern Japan to view cherry blossoms in a picturesque setting.
(NHK)
Mar 24
A host of tourists and work trainees in Japan sought refugee status in Japan last year, fueling a jump in applications.
(Nikkei)
Mar 24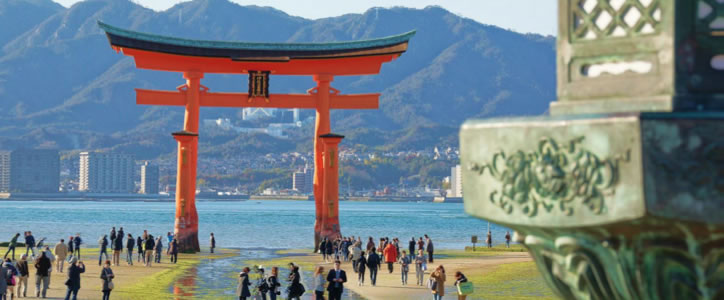 In 2017, Japan attracted a record number of foreign tourists – 28.69 million people which is 19.3% more than in the previous year. Being one of the most beautiful countries in the world, Japan is often listed on people's must-go-to places.
(newsonjapan.com)
Mar 24
Tokyo Metropolitan Police have arrested a 20-year-old man for allegedly assaulting a high school girl in an attempt to steal her underwear in Kita Ward, reports the Sankei Shimbun
(tokyoreporter.com)
Mar 24
The US military has shown to the media for the first time F-35B fighter jets deployed in Japan.
(NHK)
---