The prefectural government of Hiroshima is asking the US military to clarify if some of its fighter jets conducted aerial training maneuvers that released flares above part of the prefecture, alarming local residents.
A number of people in Kitahiroshima Town captured video footage on Wednesday of what appeared to be flares coming from US military aircraft.
One of the residents says 2 aircraft were carrying out training exercises above their town for about 30 minutes. He said he sees fighters flying overhead several times a month, but this is the first time in about 20 years that he's spotted what looks like live flares.
Officials of the prefecture and the town believe the flares may be aerial infrared countermeasures used to distract heat-seeking missiles from the target aircraft.
The officials visited the local bureau of Japan's Defense Ministry in Hiroshima City on Monday and asked the ministry to confirm facts with the US side.
They said the ministry's official replied they are aware of what had been spotted, and have already asked the US military.
広島県北広島町の上空で今月、米軍機とみられる機体から火の玉が出たとの目撃情報が住民から町役場に寄せられていたことが15日、分かった。対空ミサイルの命中を防ぐために発射する火炎弾「フレア」の訓練だった可能性があり、同町は県を通じて国に事実関係を確認する方針。
Mar 25
Springtime cherry blossoms are drawing crowds of sightseers to the Imperial Palace in central Tokyo.
(NHK)
Mar 25
Two tires of a plane operated by low-cost carrier Peach Aviation Ltd went flat after landing at a southwestern Japanese airport Saturday morning, stranding the aircraft and causing the runway to be closed for over two hours.
(Japan Today)
Mar 25
Japan's High Energy Accelerator Research Organization, or KEK, has put into full operation the SuperKEKB accelerator in search of new physics to solve riddles left by a key theory on elementary particles.
(Jiji)
Mar 25
In Sumo, Yokozuna Grand Champion Kakuryu has won his 4th Emperor's Cup with one day left in the spring tournament.
(NHK)
Mar 25
An 88-year-old woman working as a visiting researcher at a university in Kyoto was conferred a doctorate on Saturday, making her the oldest person to earn such a degree, according to the institution.
(Japan Today)
Mar 25
Local residents and tourists are visiting Kumamoto Castle in southwestern Japan to view cherry blossoms in a picturesque setting.
(NHK)
Mar 24
A host of tourists and work trainees in Japan sought refugee status in Japan last year, fueling a jump in applications.
(Nikkei)
Mar 24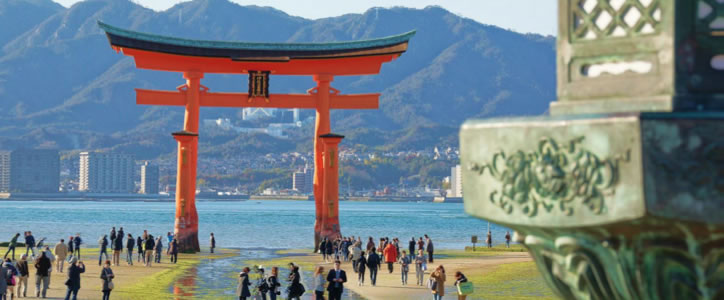 In 2017, Japan attracted a record number of foreign tourists – 28.69 million people which is 19.3% more than in the previous year. Being one of the most beautiful countries in the world, Japan is often listed on people's must-go-to places.
(newsonjapan.com)
Mar 24
Tokyo Metropolitan Police have arrested a 20-year-old man for allegedly assaulting a high school girl in an attempt to steal her underwear in Kita Ward, reports the Sankei Shimbun
(tokyoreporter.com)
Mar 24
The US military has shown to the media for the first time F-35B fighter jets deployed in Japan.
(NHK)
---