Japan's Deputy Prime Minister Taro Aso and US Vice President Mike Pence on Monday confirmed that the 2 countries will coordinate to increase pressure on North Korea.
At the start of their second round of bilateral economic dialogue at the White House, Pence said the United States will work closely with Japan to further isolate the regime of North Korean leader Kim Jong Un.
Aso said the North is a grave and imminent threat that underscores the importance of the Japan-US alliance. He noted that the relationship is backed by economic ties.
In a joint document issued after their meeting, the 2 sides said they will study ways to facilitate US auto exports to Japan by simplifying screening procedure. They also called for cooperation on infrastructure development and natural gas exports.
But the document doesn't mention specific trade policies, and Japan and the US remain apart in their approach. US officials have called for launching negotiations for a bilateral free trade deal with Japan. The Japanese side favors a multinational framework like the Trans-Pacific Partnership.
麻生副総理とアメリカのペンス副大統領はワシントンで開かれた第2回日米経済対話で、北朝鮮の核・ミサイル開発に対して連携を強化していくことを確認しました。
Mar 25
Springtime cherry blossoms are drawing crowds of sightseers to the Imperial Palace in central Tokyo.
(NHK)
Mar 25
Two tires of a plane operated by low-cost carrier Peach Aviation Ltd went flat after landing at a southwestern Japanese airport Saturday morning, stranding the aircraft and causing the runway to be closed for over two hours.
(Japan Today)
Mar 25
Japan's High Energy Accelerator Research Organization, or KEK, has put into full operation the SuperKEKB accelerator in search of new physics to solve riddles left by a key theory on elementary particles.
(Jiji)
Mar 25
In Sumo, Yokozuna Grand Champion Kakuryu has won his 4th Emperor's Cup with one day left in the spring tournament.
(NHK)
Mar 25
An 88-year-old woman working as a visiting researcher at a university in Kyoto was conferred a doctorate on Saturday, making her the oldest person to earn such a degree, according to the institution.
(Japan Today)
Mar 25
Local residents and tourists are visiting Kumamoto Castle in southwestern Japan to view cherry blossoms in a picturesque setting.
(NHK)
Mar 24
A host of tourists and work trainees in Japan sought refugee status in Japan last year, fueling a jump in applications.
(Nikkei)
Mar 24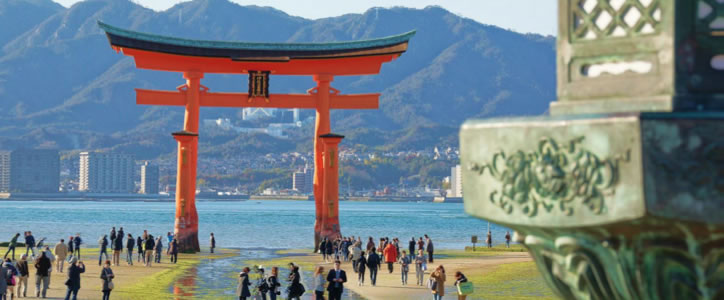 In 2017, Japan attracted a record number of foreign tourists – 28.69 million people which is 19.3% more than in the previous year. Being one of the most beautiful countries in the world, Japan is often listed on people's must-go-to places.
(newsonjapan.com)
Mar 24
Tokyo Metropolitan Police have arrested a 20-year-old man for allegedly assaulting a high school girl in an attempt to steal her underwear in Kita Ward, reports the Sankei Shimbun
(tokyoreporter.com)
Mar 24
The US military has shown to the media for the first time F-35B fighter jets deployed in Japan.
(NHK)
---