The U.S. has for the first time told Japan it has a "strong interest" in starting talks over a potential free trade agreement between the two countries.
A Japanese government official said that the U.S. side had touched upon the issue of an FTA during the second round of economic dialogue between U.S. Vice President Mike Pence and Japan's Deputy Prime Minister Taro Aso on Monday.
The subject was not discussed during the first round of talks in Tokyo in April, nor has it been broached in meetings between Japanese Prime Minister Shinzo Abe and U.S. President Donald Trump, making this the first official request to open negotiations.
The Trump administration has made no secret of the fact it regards the trade deficit as a problem -- it stands at around $70 billion a year -- and has been calling for a solution through bilateral talks.
Tokyo remains cautious as Japan would be expected to open up its agriculture and livestock sector under an FTA. A high-ranking official from the country's Ministry of Foreign Affairs said on Monday that it would "not enter negotiations immediately."
Trump is scheduled to visit Japan for the first time as president in early November, when the matter will likely be on the agenda.
The talks between Pence and Aso, which lasted just under two hours, were in part aimed at laying the groundwork for the visit. Treasury Secretary Steven Mnuchin, Secretary of Commerce Wilbur Ross, and U.S. Trade Representative Robert Lighthizer were also in attendance.
According to a joint news release, Japan agreed to relax inspection procedures for imported cars, one of the biggest factors behind the trade deficit.
Mar 25
Springtime cherry blossoms are drawing crowds of sightseers to the Imperial Palace in central Tokyo.
(NHK)
Mar 25
Two tires of a plane operated by low-cost carrier Peach Aviation Ltd went flat after landing at a southwestern Japanese airport Saturday morning, stranding the aircraft and causing the runway to be closed for over two hours.
(Japan Today)
Mar 25
Japan's High Energy Accelerator Research Organization, or KEK, has put into full operation the SuperKEKB accelerator in search of new physics to solve riddles left by a key theory on elementary particles.
(Jiji)
Mar 25
In Sumo, Yokozuna Grand Champion Kakuryu has won his 4th Emperor's Cup with one day left in the spring tournament.
(NHK)
Mar 25
An 88-year-old woman working as a visiting researcher at a university in Kyoto was conferred a doctorate on Saturday, making her the oldest person to earn such a degree, according to the institution.
(Japan Today)
Mar 25
Local residents and tourists are visiting Kumamoto Castle in southwestern Japan to view cherry blossoms in a picturesque setting.
(NHK)
Mar 24
A host of tourists and work trainees in Japan sought refugee status in Japan last year, fueling a jump in applications.
(Nikkei)
Mar 24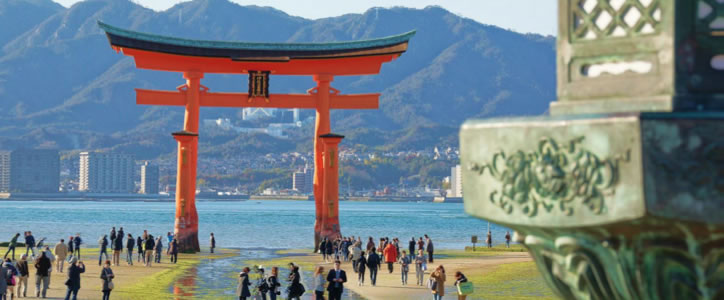 In 2017, Japan attracted a record number of foreign tourists – 28.69 million people which is 19.3% more than in the previous year. Being one of the most beautiful countries in the world, Japan is often listed on people's must-go-to places.
(newsonjapan.com)
Mar 24
Tokyo Metropolitan Police have arrested a 20-year-old man for allegedly assaulting a high school girl in an attempt to steal her underwear in Kita Ward, reports the Sankei Shimbun
(tokyoreporter.com)
Mar 24
The US military has shown to the media for the first time F-35B fighter jets deployed in Japan.
(NHK)
---