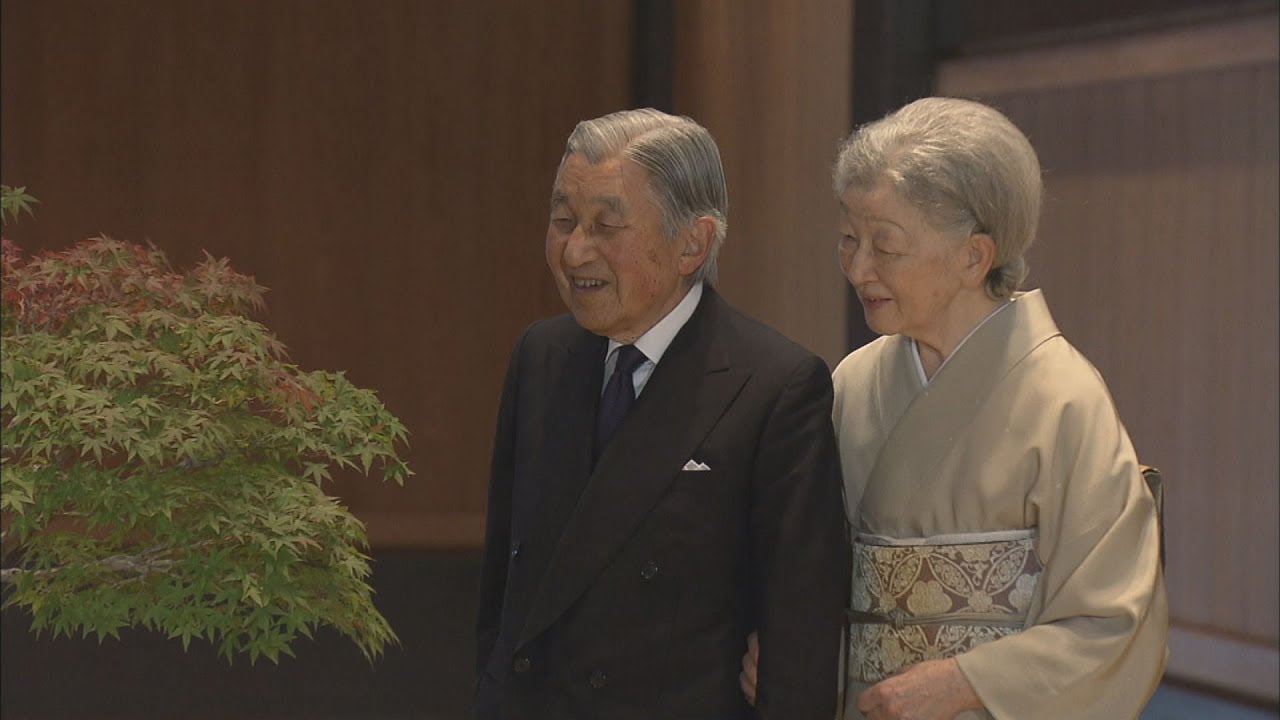 On the occasion of her 83rd birthday Friday, Empress Michiko welcomed the award this year of the Nobel Peace Prize to the International Campaign to Abolish Nuclear Weapons as a meaningful development in efforts to eliminate nuclear weapons.
The Geneva-based nongovernmental organization has been working with survivors of the Hiroshima and Nagasaki atomic bombings to pass on their experiences.
"I feel it is most significant that, owing to the efforts of the atomic bomb survivors in Hiroshima and Nagasaki over many long years, the world seems to have finally turned its attention to the inhumanity of nuclear weapons and the horrifying consequences once they are used," she said in a statement.
She also touched on Japan's "complicated" position on the nuclear arms issue as the country relies on the nuclear deterrence provided by the United States.
"At the same time, I hope that the people of the world will take more notice that the hearts of Japan's atomic bomb survivors have never been directed towards retaliation, which sets off a chain of more fighting, but towards the pursuit of a peaceful future," the Empress said.
While recalling major events over the past 12 months including the change of administration in the United States, Britain's formal notification of an exit from the European Union, and terrorist attacks around the world, the Empress cited the appointment of Izumi Nakamitsu as the U.N. undersecretary general and high representative for disarmament affairs as very memorable.
Nakamitsu's words helped in looking at "disarmament" from a broader perspective, the empress said.
"I have come to learn that part of the work of disarmament lies in viewing disarmament not in a narrow, confined sense of 'disarmament,' but from a more integrated perspective that encompasses other domains, such as the economy, society, and the environment, and preventing potential conflict in a region by, for instance, assisting with its sustainable economic growth," the Empress noted.
皇后さまは20日、83歳の誕生日を迎えられました。 皇后さまは誕生日にあたり、記者の質問に文書で回答を寄せられました。
Aug 19
A former nurse at a hospital in Yokohama, the capital of Kanagawa Prefecture, south of Tokyo, was served a third arrest warrant on Saturday in a serial poisoning murder case about two years ago.
(Jiji)
Aug 17
A rape suspect who escaped from an Osaka Prefecture police station earlier this week may have snatched purses from several people since going on the run, investigative sources said Thursday.
(Japan Times)
Aug 16
Police are continuing to search for a man facing multiple charges who escaped from a police station in western Japan.
(NHK)
Aug 14
A 30-year-old man suspected of theft, forcible intercourse and other charges escaped from a detention house of a police station in Tondabayashi in Osaka Prefecture, western Japan, on Sunday.
(Jiji)
Aug 12
Japanese police carried out a climbing safety campaign on Mount Fuji on Mountain Day on Saturday.
(NHK)
Aug 11
All nine passengers on a rescue helicopter that crashed on a mountain near the border of Gunma and Nagano prefectures on Friday died, Gunma Prefectural Government officials confirmed on Saturday.
(Japan Times)
Aug 09
A typhoon making its way up Japan's Pacific coast has been downgraded to a severe tropical storm but officials say conditions could still be dangerous.
(NHK)
Aug 09
A strong typhoon is heading up the coast of eastern Japan away from the heavily populated Kanto region. There are no reports of major damage but alerts remain in place. Please click on the image for a further explanation from our meteorologist.
(NHK)
Aug 09
Okinawa Governor Takeshi Onaga has died. He was 67.
(NHK)
Aug 08
Facial recognition software is to be introduced at the 2020 Tokyo Olympic and Paralympic Games for the first time in the history of the event.
(NHK)
---