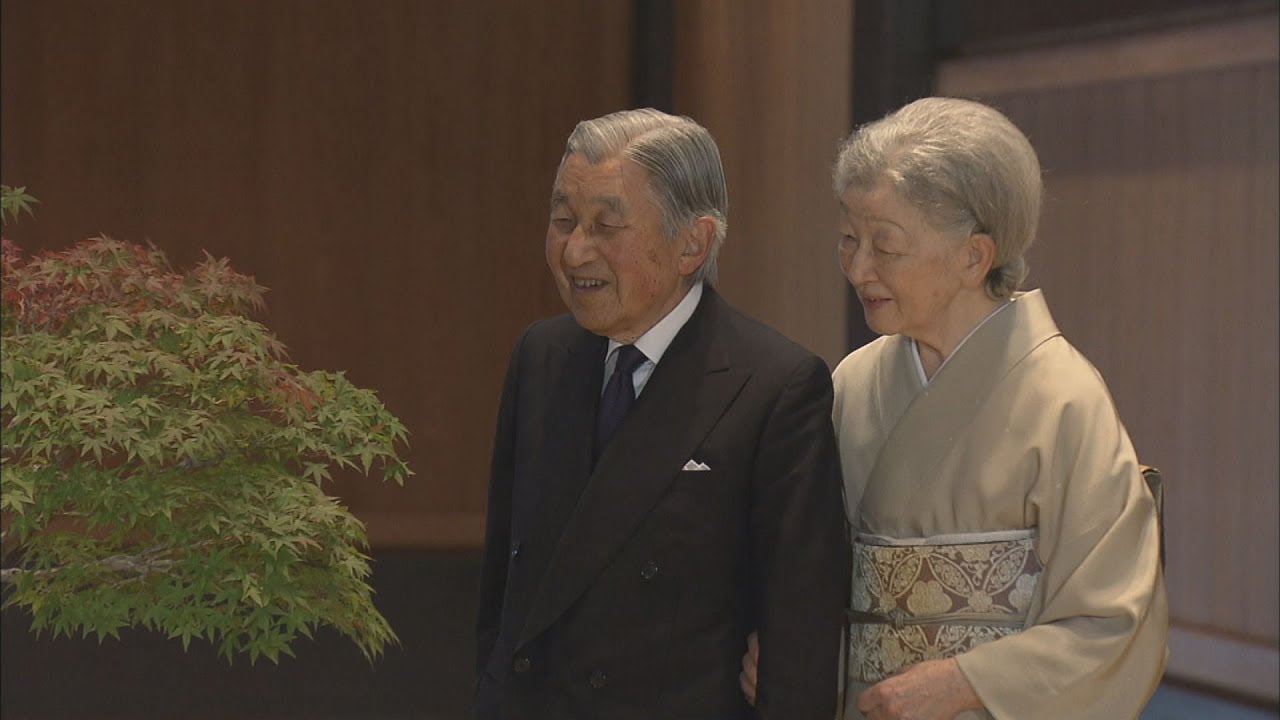 On the occasion of her 83rd birthday Friday, Empress Michiko welcomed the award this year of the Nobel Peace Prize to the International Campaign to Abolish Nuclear Weapons as a meaningful development in efforts to eliminate nuclear weapons.
The Geneva-based nongovernmental organization has been working with survivors of the Hiroshima and Nagasaki atomic bombings to pass on their experiences.
"I feel it is most significant that, owing to the efforts of the atomic bomb survivors in Hiroshima and Nagasaki over many long years, the world seems to have finally turned its attention to the inhumanity of nuclear weapons and the horrifying consequences once they are used," she said in a statement.
She also touched on Japan's "complicated" position on the nuclear arms issue as the country relies on the nuclear deterrence provided by the United States.
"At the same time, I hope that the people of the world will take more notice that the hearts of Japan's atomic bomb survivors have never been directed towards retaliation, which sets off a chain of more fighting, but towards the pursuit of a peaceful future," the Empress said.
While recalling major events over the past 12 months including the change of administration in the United States, Britain's formal notification of an exit from the European Union, and terrorist attacks around the world, the Empress cited the appointment of Izumi Nakamitsu as the U.N. undersecretary general and high representative for disarmament affairs as very memorable.
Nakamitsu's words helped in looking at "disarmament" from a broader perspective, the empress said.
"I have come to learn that part of the work of disarmament lies in viewing disarmament not in a narrow, confined sense of 'disarmament,' but from a more integrated perspective that encompasses other domains, such as the economy, society, and the environment, and preventing potential conflict in a region by, for instance, assisting with its sustainable economic growth," the Empress noted.
皇后さまは20日、83歳の誕生日を迎えられました。 皇后さまは誕生日にあたり、記者の質問に文書で回答を寄せられました。
May 25
Nihon University officials were questioned by the Japan Sports Agency on Thursday about a controversial dangerous tackle by a player of the university's American football team that injured an opponent player.
(Jiji)
May 25
At least 10 components apparently fell from a Japan Airlines plane and hit a window of a clinic and a car in Kumamoto Prefecture on Thursday, local police said, adding no one is believed to have been injured.
(Japan Times)
May 25
Pigs raised at a farm in Chiba Prefecture, east of Tokyo, have tested negative for hog cholera after receiving a through antibody test at a national research institute, the agriculture ministry said Thursday.
(Jiji)
May 25
Tokyo Metropolitan Police have arrested a 57-year-old man who admits to having posed as a talent scout in molesting women, reports TBS News
(tokyoreporter.com)
May 25
Andrés Iniesta has signed for the Japanese side Vissel Kobe after bringing down the curtain on his brilliant Barcelona career.
(theguardian.com)
May 24
Two graduate students have been arrested for sitting around a traditional Japanese heated table they set up at the center of a busy intersection in western Japan, police said Wednesday.
(Japan Today)
May 24
Embattled former Nihon University American football top coach Masato Uchida and incumbent assistant coach Tsutomu Inoue on Wednesday denied having instructed a player of the university team to injure a rival team's quarterback.
(Jiji)
May 24
Tokyo Metropolitan Police have arrested a notorious pickpocket whose career dates back to the Showa Era, reports TBS News
(tokyoreporter.com)
May 24
Tokyo Metropolitan Police have arrested a 45-year-old from Shizuoka Prefecture for allegedly sending death threats to political commentator and journalist Akira Ikegami earlier this year, reports the Sankei Shimbun
(tokyoreporter.com)
May 23
A college American football player who injured an opposing team's quarterback during a game in Tokyo says he was ordered by his coaches to make a controversial late tackle.
(NHK)
---