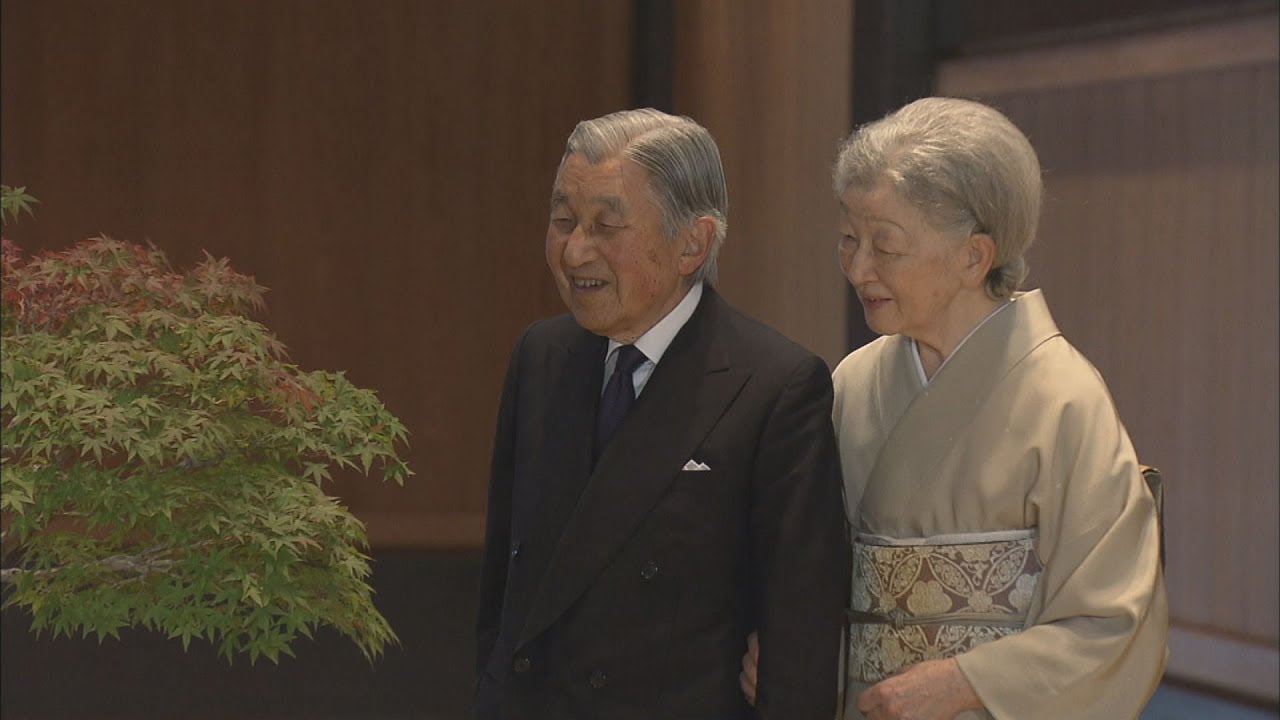 On the occasion of her 83rd birthday Friday, Empress Michiko welcomed the award this year of the Nobel Peace Prize to the International Campaign to Abolish Nuclear Weapons as a meaningful development in efforts to eliminate nuclear weapons.
The Geneva-based nongovernmental organization has been working with survivors of the Hiroshima and Nagasaki atomic bombings to pass on their experiences.
"I feel it is most significant that, owing to the efforts of the atomic bomb survivors in Hiroshima and Nagasaki over many long years, the world seems to have finally turned its attention to the inhumanity of nuclear weapons and the horrifying consequences once they are used," she said in a statement.
She also touched on Japan's "complicated" position on the nuclear arms issue as the country relies on the nuclear deterrence provided by the United States.
"At the same time, I hope that the people of the world will take more notice that the hearts of Japan's atomic bomb survivors have never been directed towards retaliation, which sets off a chain of more fighting, but towards the pursuit of a peaceful future," the Empress said.
While recalling major events over the past 12 months including the change of administration in the United States, Britain's formal notification of an exit from the European Union, and terrorist attacks around the world, the Empress cited the appointment of Izumi Nakamitsu as the U.N. undersecretary general and high representative for disarmament affairs as very memorable.
Nakamitsu's words helped in looking at "disarmament" from a broader perspective, the empress said.
"I have come to learn that part of the work of disarmament lies in viewing disarmament not in a narrow, confined sense of 'disarmament,' but from a more integrated perspective that encompasses other domains, such as the economy, society, and the environment, and preventing potential conflict in a region by, for instance, assisting with its sustainable economic growth," the Empress noted.
皇后さまは20日、83歳の誕生日を迎えられました。 皇后さまは誕生日にあたり、記者の質問に文書で回答を寄せられました。
Nov 16
On 14 October, the Minister in charge of the 2020 Tokyo Olympic and Paralympic Games, Yoshitaka Sakurada was questioned by opposition party members in the Japanese Diet. In one particular exchange with Constitutional Democratic Party member Masato Imai he made a surprising revelation.
(soranews24.com)
Nov 15
A Japanese high court on Wednesday overturned a lower court decision and acquitted a tattooist for operating without a medical license, ruling the process is not a medical practice.
(Kyodo)
Nov 15
Japan's economy contracted for the first time in 2 quarters. Government officials say a string of natural disasters in the period dented exports and consumer spending.
(NHK)
Nov 14
Health officials in Japan say nearly 2,000 people have contracted rubella, or German measles, this year.
(NHK)
Nov 14
Oriental Land Co. ltd., the operator of Tokyo Disneyland, asked a court Tuesday to reject a suit filed by two female workers seeking damages for overwork and harassment while they were working as costumed performers at the theme park.
(Japan Times)
Nov 13
A 71-year-old man has been arrested in connection with an assault on a woman in Yokohama, after he was apparently filmed walking right behind her with a stick.
(NHK)
Nov 13
The Imperial Palace grounds in Tokyo will be partially opened to the public early next month for autumn foliage viewing.
(NHK)
Nov 13
Canned mackerel developed by high school students in central Japan has been officially certified as space food by the Japan Aerospace Exploration Agency, or JAXA.
(NHK)
Nov 12
A capsule ejected from a space cargo vessel returned to Earth on Sunday, bringing back experiment samples from the International Space Station (ISS) in the first such mission for Japan.
(Japan Times)
Nov 12
A whale shark believed to have strayed into a river in Tottori Prefecture, western Japan, has been found dead.
(NHK)
---