Hokkaido Prefectural Police have arrested the manager of a boxing gym in Asahikawa City for allegedly assaulting the driver of a vehicle during a road-rage incident earlier this year, reports the Sankei Shimbun
On August 28, Mitsunori Sato, 53, allegedly struck a 44-year-old male company employee from Furano City in the chest and abdomen after both persons exited their vehicles at a traffic light on National Route 237.
The victim suffered injuries that required two weeks to heal.
Sato, who has been accused of assault, denies the allegations. "I don't recall [the incident]," the suspect was quoted by the Asahikawa-Higashi Police Station.
Prior to the incident, Sato's vehicle was weaving back and forth behind another vehicle on the same highway over a one-kilometer stretch, police said. The confrontation took place after the vehicle driven by the suspect victim pulled up next to that driven by Sato.
Sato was arrested on Monday after the victim took note of his appearance and his vehicle's license plate.
ボクシングジムの経営者に暴行の疑いだ。 7日午後、検察に送られるのは北海道旭川市でボクシングジムを経営する佐藤光則容疑者、53歳。
Mar 25
Springtime cherry blossoms are drawing crowds of sightseers to the Imperial Palace in central Tokyo.
(NHK)
Mar 25
Two tires of a plane operated by low-cost carrier Peach Aviation Ltd went flat after landing at a southwestern Japanese airport Saturday morning, stranding the aircraft and causing the runway to be closed for over two hours.
(Japan Today)
Mar 25
Japan's High Energy Accelerator Research Organization, or KEK, has put into full operation the SuperKEKB accelerator in search of new physics to solve riddles left by a key theory on elementary particles.
(Jiji)
Mar 25
In Sumo, Yokozuna Grand Champion Kakuryu has won his 4th Emperor's Cup with one day left in the spring tournament.
(NHK)
Mar 25
An 88-year-old woman working as a visiting researcher at a university in Kyoto was conferred a doctorate on Saturday, making her the oldest person to earn such a degree, according to the institution.
(Japan Today)
Mar 25
Local residents and tourists are visiting Kumamoto Castle in southwestern Japan to view cherry blossoms in a picturesque setting.
(NHK)
Mar 24
A host of tourists and work trainees in Japan sought refugee status in Japan last year, fueling a jump in applications.
(Nikkei)
Mar 24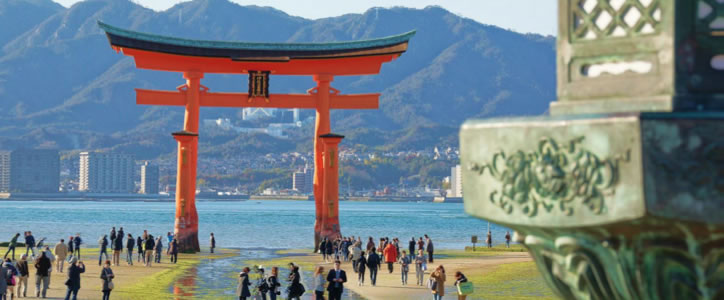 In 2017, Japan attracted a record number of foreign tourists – 28.69 million people which is 19.3% more than in the previous year. Being one of the most beautiful countries in the world, Japan is often listed on people's must-go-to places.
(newsonjapan.com)
Mar 24
Tokyo Metropolitan Police have arrested a 20-year-old man for allegedly assaulting a high school girl in an attempt to steal her underwear in Kita Ward, reports the Sankei Shimbun
(tokyoreporter.com)
Mar 24
The US military has shown to the media for the first time F-35B fighter jets deployed in Japan.
(NHK)
---