A helicopter carrying 4 people has crashed near Tokyo, killing everyone on board.
The aircraft went down in Gunma Prefecture on Wednesday at around 2:30 PM.
Police and firefighters who rushed to the scene found the crashed helicopter in flames on a bridge.
Video taken by NHK shows charred wreckage partly covered by a blue sheet, and pieces of the aircraft scattered in the river beneath the bridge.
The crash site is a mountainous area dotted with houses. Local officials say the site is about 500 meters from the village office. A witness said the helicopter appeared to be flying very low and then it crashed.
The aircraft was operated by Toho Air Service.
It had been chartered by a firm affiliated with Tokyo Electric Power Company to transport materials to repair a power generating facility in Yamanashi Prefecture.
It reportedly left a heliport near the plant about 30 minutes before the crash.
群馬県上野村で大型ヘリコプターが墜落し、乗っていた4人全員が死亡しました。国の事故調査官などが9日に現場に入り、詳しい事故原因を調べることにしています。
Jun 25
There were multiple reports of whale sightings in Tokyo Bay on Sunday, following many others in recent days.
(NHK)
Jun 25
Tokyo police have arrested a man on suspicion of breaking a restraining order he was given for stalking the actress Momoko Kikuchi.
(NHK)
Jun 25
Tokyo Metropolitan Police have busted two casinos operating illegally in Shinjuku Ward that are believed to have funded organized crime, reports the Sankei Shimbun
(tokyoreporter.com)
Jun 24
Police have arrested the president of a bankrupt rental kimono firm for allegedly swindling hundreds of thousands of dollars in bank loans.
(NHK)
Jun 23
Four cannabis plants have been found in the grounds of an office building for House of Councilors lawmakers in Tokyo, it was learned Friday.
(Jiji)
Jun 23
Police in Tokyo said Friday they have arrested a 37-year-old woman on suspicion of abusing her 4-year-old daughter by pressing a hot frying pan against her back and beating her about the head and face.
(Japan Today)
Jun 23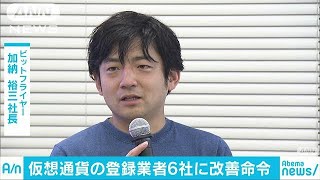 Japan's Financial Services Agency on Friday slapped a business improvement order on bitFlyer Inc., the country's largest cryptocurrency exchange operator, citing flaws in its measures against money laundering and its internal control system.
(Jiji)
Jun 23
Chiba Prefectural Police have arrested the principal of a special night school in Kamagaya City for allegedly trespassing into a toilet at the institution to take illicit photographs, reports the Sankei Shimbun
(tokyoreporter.comt)
Jun 23
A lawmaker from the ruling Liberal Democratic Party has apologized for jeering at a cancer sufferer during a parliamentary hearing on the dangers of secondhand smoke.
(Jiji)
Jun 23
Japan Airlines Co. on Friday kicked off flights of a passenger jet featuring Mickey Mouse and other Disney characters to mark the 35th anniversary of the opening of Tokyo Disney Resort.
(Japan Times)
---