Tokyo Metropolitan Police are searching for a man who robbed an outlet of a pizza delivery chain in Shinjuku Ward on Wednesday, reports TV Asahi
At just before 10:00 a.m., the intruder entered the outlet of Domino's Pizza in the Yamabukicho area and demanded money from a 29-year-old male employee who was preparing to open the store.
After hitting the employee in the head five times with what appeared to have been a chunk of concrete, the perpetrator fled the scene with 60,000 yen in cash via a truck parked outside.
Believed to be in his 30s, the suspect stands about 165 centimeters tall, police said. His whereabouts are sough on suspicion of robbery.
8日午前、東京・新宿区の宅配ピザ店に男が押し入り、店長をコンクリート片のようなもので殴り、現金を奪って逃走しました。 午前10時前、新宿区山吹町の宅配ピザ店から「強盗に遭った。金を出せと脅された」と110番通報がありました。
Feb 21
Seven South Korean women attempted to smuggle gold into Japan late last month by concealing it in their rectums, officials from Aichi Prefecture's Chubu Airport said Tuesday.
(Japan Times)
Feb 21
Tokyo Disney Resort operator Oriental Land will roll out a smartphone app in fiscal 2018 to relieve crowding issues that have frustrated guests at the popular theme park.
(Nikkei)
Feb 21
Tokyo Metropolitan Police have arrested employees at an antiquarian bookstore in Chiyoda Ward over the alleged possession child pornography, a case that is a nationwide first, reports TV Asahi
(tokyoreporter.com)
Feb 20
Fukushima Prefectural Police have arrested a 24-year-old man for allegedly killing his girlfriend, whose body is believed to have been left in their residence in Koriyama City since early this month, reports the Sankei Shimbun
(tokyoreporter.com)
Feb 20
A fighter jet from the US Misawa Airbase in northern Japan developed an engine fire on Tuesday morning and offloaded fuel tanks into a lake.
(NHK)
Feb 20
Investigative sources with the Chiba Prefectural Police have revealed that two men, a woman and a teenage girl arrested after a charred corpse was found in a burned-out residence in Inzai City were living inside a vehicle, reports the Sankei Shimbun
(tokyoreporter.com)
Feb 20
Japan's labor minister has apologized for having provided inaccurate figures to the prime minister in Diet debate on working system reform.
(NHK)
Feb 19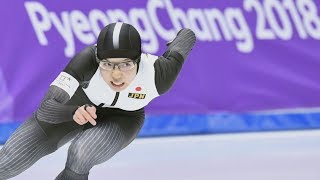 Nao Kodaira won the women's 500-meter speedskating event in the Pyeongchang Olympics on Sunday, becoming the first Japanese woman to win gold in the sport.
(Jiji)
Feb 19
An officer with the Osaka Prefectural Police shot and wounded a 25-year-old man in Miyakojima Ward on Sunday after he refused to drop a knife he was wielding, reports NHK
(tokyoreporter.com)
Feb 18
Tokyo Metropolitan Police have arrested a 26-year-old man for allegedly molesting a teenage girl on a street in Chuo Ward last year, reports Nikkan Sports
(tokyoreporter.com)
---