While visiting Japan, President Trump ate a hamburger, setting off a Twitter firestorm of those both praising and criticizing the choice.
However, his classically American meal has skyrocketed one small business owner in Tokyo to fame.
When Yutaka Yanagisawa, owner of Munch's Burger Shack in the Minato Ward in Tokyo, was chosen to serve the president of the United States, he accepted the opportunity, and it's been paying off ever since.
Sora New 24 reported that customers have been coming to the 40-year-old chef's two burger shack locations by the hordes to buy the Trump burger – a Colby Jacket Cheese Burger made with 100 percent American Angus beef, and costs 1,200 yen ($10.54).
Feb 20
A fighter jet from the US Misawa Airbase in northern Japan developed an engine fire on Tuesday morning and offloaded fuel tanks into a lake.
(NHK)
Feb 20
Investigative sources with the Chiba Prefectural Police have revealed that two men, a woman and a teenage girl arrested after a charred corpse was found in a burned-out residence in Inzai City were living inside a vehicle, reports the Sankei Shimbun
(tokyoreporter.com)
Feb 20
Kanagawa Prefectural Police have arrested a 28-year-old man after a missing elementary school girl and another girl were found in his residence in Kawasaki City, reports TV Asahi
(tokyoreporter.com)
Feb 19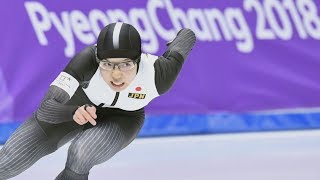 Nao Kodaira won the women's 500-meter speedskating event in the Pyeongchang Olympics on Sunday, becoming the first Japanese woman to win gold in the sport.
(Jiji)
Feb 19
An officer with the Osaka Prefectural Police shot and wounded a 25-year-old man in Miyakojima Ward on Sunday after he refused to drop a knife he was wielding, reports NHK
(tokyoreporter.com)
Feb 19
Figure skating star Yuzuru Hanyu said he took painkillers while competing to win the men's singles title at the Pyeongchang Olympics, revealing that he has not yet recovered from his right ankle injury.
(the-japan-news.com)
Feb 19
A car driven by the former head of the Tokyo District Public Prosecutor's Office special investigation squad struck and killed a pedestrian in Minato Ward on Sunday, police said.
(Japan Times)
Feb 18
Teen shogi star Sota Fujii has clinched his first title in an official tournament.
(NHK)
Feb 17
The Japanese government decided at a meeting of related ministers on Friday to raise the retirement age for national public servants from the current 60 to 65 in stages.
(Jiji)
Feb 16
Tokyo Metropolitan Police have arrested four persons, including an organized crime member, over the alleged smuggling of more than 100 kilograms of marijuana inside wooden doors, reports NHK.
(tokyoreporter.com)
---