The IMF on Wednesday urged Japan to maintain its massive monetary stimulus to boost consumer prices, a view echoed by a central bank board member, reinforcing expectations policy will remain accommodative.
International Monetary Fund Managing Director Christine Lagarde said Bank of Japan Governor Haruhiko Kuroda was doing the right thing by committing to keep the money spigot wide open until inflation hit his 2 percent target.
"One of the strengths of central bankers is to be very clear in their communication and determined in their resolve, which clearly Governor Kuroda has demonstrated," Lagarde told Reuters on Wednesday.
The BOJ has faced mounting criticism that its huge asset purchases are distorting markets and pushing Tokyo stock prices - which hit a near 26-year high this week - beyond levels justified by economic fundamentals.
But with inflation distant from its target, the BOJ has said it is nowhere near dialing back the stimulus, even as its U.S. and European counterparts eye an exit from crisis-mode policies.
BOJ board member Yukitoshi Funo on Wednesday also defended the asset buys, saying he saw no need now to slow its purchases of exchange-traded funds (ETF) from the current pace of 6 trillion yen ($53 billion) per year.
Jun 25
Senegal twice took the lead. Japan tied it up both times.
(Japan Times)
Jun 25
There were multiple reports of whale sightings in Tokyo Bay on Sunday, following many others in recent days.
(NHK)
Jun 25
Tokyo police have arrested a man on suspicion of breaking a restraining order he was given for stalking the actress Momoko Kikuchi.
(NHK)
Jun 25
Japan Railway companies plan to begin offering free Wi-Fi on all Shinkansen lines during the current fiscal year that ends in March.
(NHK)
Jun 25
A Cambodian man was stabbed to death in Ashikaga, Tochigi Prefecture, on Sunday morning, police said, adding that a foreign man turned himself to police in Chiba late Sunday.
(Japan Today)
Jun 25
Tokyo Metropolitan Police have busted two casinos operating illegally in Shinjuku Ward that are believed to have funded organized crime, reports the Sankei Shimbun
(tokyoreporter.com)
Jun 24
Police have arrested the president of a bankrupt rental kimono firm for allegedly swindling hundreds of thousands of dollars in bank loans.
(NHK)
Jun 24
As Airbnb home-sharers in Japan quit the market in droves, following a new law that considerably increases red tape, their search for a smooth exit has brought a surge in new businesses.
(Nikkei)
Jun 24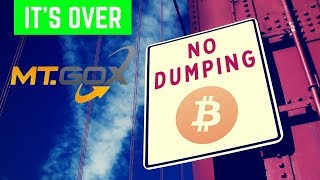 Things may be looking up for creditors of Mt. Gox, which was the world's biggest bitcoin exchange before going in flames after saying thousands of bitcoins had disappeared.
(Japan Times)
Jun 24
A railway operator in western Japan has invited people to ride a new sightseeing train that links Tottori and Shimane prefectures on the Japan Sea coast.
(NHK)
---