Police on Wednesday arrested the president and a former employee of failed travel agency Tellmeclub, which offered budget overseas tours, on suspicion of defrauding a bank of about ¥200 million ($1.76 million) in loans by window-dressing earnings data.
The travel agency, headed by 67-year-old Chikako Yamada, filed for bankruptcy in late March with debts of close to ¥15.1 billion, after collecting roughly ¥9.9 billion in advance payments from between 80,000 to 90,000 customers across Japan.
Yamada and Toshiyuki Sasai, 36, who was in charge of accounting, admitted to the allegations, which included the forging of earnings statements presented to Sumitomo Mitsui Banking Corp. between June and September 2016, according to the police.
The two are suspected of fraudulently securing the loans on the pretext of chartering aircraft, despite the firm's poor financial condition that eventually resulted in postwar Japan's fourth-biggest tourism industry bankruptcy.
The Tokyo-based tour agency started window-dressing its financial statements by posting fictitious profits the previous business year, even before it fell into negative net worth in the year through September 2014, according to its bankruptcy administrator.
Tellmeclub, which was established in 1998 and once thrived on online reservations, found it increasingly difficult to provide budget tours to destinations such as Hawaii and Guam due to rising advertising and labor costs, as well as a weaker yen that pushed up its foreign-currency denominated payments.
今年3月に経営破綻した旅行会社「てるみくらぶ」が銀行から融資金2億円をだまし取った疑いで、警視庁は社長ら2人を8日午前に逮捕しました。 てるみくらぶの山田千賀子社長(67)ら2人は、嘘の書類を示して銀行から融資金約2億円をだまし取っていた疑いで8日午前に逮捕されました。
Feb 20
It was in December 2016 that casino gambling was first legalised throughout Japan, finally putting an end to a 15-year hiatus during which politicians basically argued with each other.
(newsonjapan.com)
Feb 20
Fukushima Prefectural Police have arrested a 24-year-old man for allegedly killing his girlfriend, whose body is believed to have been left in their residence in Koriyama City since early this month, reports the Sankei Shimbun
(tokyoreporter.com)
Feb 20
A fighter jet from the US Misawa Airbase in northern Japan developed an engine fire on Tuesday morning and offloaded fuel tanks into a lake.
(NHK)
Feb 20
Investigative sources with the Chiba Prefectural Police have revealed that two men, a woman and a teenage girl arrested after a charred corpse was found in a burned-out residence in Inzai City were living inside a vehicle, reports the Sankei Shimbun
(tokyoreporter.com)
Feb 20
Japan's labor minister has apologized for having provided inaccurate figures to the prime minister in Diet debate on working system reform.
(NHK)
Feb 20
Kanagawa Prefectural Police have arrested a 28-year-old man after a missing elementary school girl and another girl were found in his residence in Kawasaki City, reports TV Asahi
(tokyoreporter.com)
Feb 20
The former chairman of Sekisui House was ousted after his attempt to remove a sitting president over a land scam backfired, resulting in a stunning boardroom coup by his protege, The Nikkei has learned.
(Nikkei)
Feb 19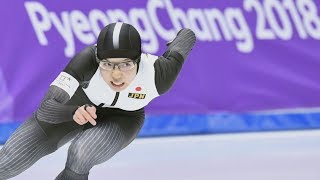 Nao Kodaira won the women's 500-meter speedskating event in the Pyeongchang Olympics on Sunday, becoming the first Japanese woman to win gold in the sport.
(Jiji)
Feb 19
An officer with the Osaka Prefectural Police shot and wounded a 25-year-old man in Miyakojima Ward on Sunday after he refused to drop a knife he was wielding, reports NHK
(tokyoreporter.com)
Feb 19
Figure skating star Yuzuru Hanyu said he took painkillers while competing to win the men's singles title at the Pyeongchang Olympics, revealing that he has not yet recovered from his right ankle injury.
(the-japan-news.com)
---