A World Trade Organization (WTO) dispute settlement panel in Geneva, Switzerland has ruled in Japan's favor in a dispute over South Korean restrictions on imports of Japanese seafood imposed after the 2011 Fukushima nuclear disaster. The panel notified the two sides of the result on 18 October.
Japan lodged a complaint at the WTO in 2015 against South Korea's import bans on fish caught from eight prefectures near Fukushima, imposed in 2013. The ban applies to all fisheries products from Fukushima prefecture as well as the prefectures of Ibaraki, Gunma, Miyagi, Iwate, Tochigi, Chiba and Aomori, as well as on additional testing requirements for seafood from other prefectures.
The ban was put in place in September of 2013 after large releases of contaminated cooling water from the damaged reactor of the Fukushima Daiichi Nuclear Power Plant was released into the ocean. Japan made inconsistent statements about the amount of radiation being released, which caused Korea to doubt the reliability of Japanese data. Prior to the ban, in 2012, South Korea imported 5,000 tons of fishery products from the eight affected prefectures, out of a total of 40,000 tons of seafood imports from Japan.
Details of the final result will be available to WTO member nations in January and will be open to the public afterwards, but the Japanese government said it was "consistent with Japan's position."
The WTO dispute settlement process lets parties appeal panel decisions. Ryu Young-jin, South Korea's minister of food and drug safety, told lawmakers in the National Assembly that the country would appeal any ruling against it by the panel "in the interest of public health," according to a Yonhap News Agency report. Under WTO rules, South Korea has 60 days to appeal to an appellate body, which could delay imports of Fukushima-related seafood for another two years during the deliberation period. Accordingly, the ban -- even if ruled to be counter to WTO rules -- could stay in place until 2019.
The ruling could affect similar restrictions on Japanese seafood by other counties. For example, in 2016, when a new government took office in Taiwan, it proposed keeping the ban on products from Fukushima while imports from Ibaraki, Tochigi, Gunma and Chiba prefectures would be allowed after inspection. The government began public hearings, as required for changes to regulations, but it did not observe the legal requirement that all such meetings be announced at least 10 days in advance, instead announcing the hearings only one or two days prior to their being held. The hearings were violently disrupted by opposition lawmakers and consumer safety campaigners, who overturned tables in an effort to halt the proceedings, saying that safety and public opinion were being ignored. The protests forced them to delay any moves for an early lifting.
Taiwan's original ban, preventing imports of food from Fukushima and nearby Ibaraki, Gunma, Tochigi and Chiba prefectures, was put in place in 2011 by the administration of Ma Ying-jeou of the Koumingtang (KMT) Party over radiation concerns following Japan's earthquake, tsunami and nuclear disaster. This is similar to the current Korean ban, except that the number of prefectures was fewer.
Feb 20
It was in December 2016 that casino gambling was first legalised throughout Japan, finally putting an end to a 15-year hiatus during which politicians basically argued with each other.
(newsonjapan.com)
Feb 20
Fukushima Prefectural Police have arrested a 24-year-old man for allegedly killing his girlfriend, whose body is believed to have been left in their residence in Koriyama City since early this month, reports the Sankei Shimbun
(tokyoreporter.com)
Feb 20
A fighter jet from the US Misawa Airbase in northern Japan developed an engine fire on Tuesday morning and offloaded fuel tanks into a lake.
(NHK)
Feb 20
Investigative sources with the Chiba Prefectural Police have revealed that two men, a woman and a teenage girl arrested after a charred corpse was found in a burned-out residence in Inzai City were living inside a vehicle, reports the Sankei Shimbun
(tokyoreporter.com)
Feb 20
Japan's labor minister has apologized for having provided inaccurate figures to the prime minister in Diet debate on working system reform.
(NHK)
Feb 20
Kanagawa Prefectural Police have arrested a 28-year-old man after a missing elementary school girl and another girl were found in his residence in Kawasaki City, reports TV Asahi
(tokyoreporter.com)
Feb 20
The former chairman of Sekisui House was ousted after his attempt to remove a sitting president over a land scam backfired, resulting in a stunning boardroom coup by his protege, The Nikkei has learned.
(Nikkei)
Feb 19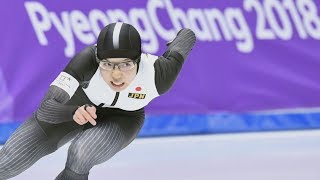 Nao Kodaira won the women's 500-meter speedskating event in the Pyeongchang Olympics on Sunday, becoming the first Japanese woman to win gold in the sport.
(Jiji)
Feb 19
An officer with the Osaka Prefectural Police shot and wounded a 25-year-old man in Miyakojima Ward on Sunday after he refused to drop a knife he was wielding, reports NHK
(tokyoreporter.com)
Feb 19
Figure skating star Yuzuru Hanyu said he took painkillers while competing to win the men's singles title at the Pyeongchang Olympics, revealing that he has not yet recovered from his right ankle injury.
(the-japan-news.com)
---