A World Trade Organization (WTO) dispute settlement panel in Geneva, Switzerland has ruled in Japan's favor in a dispute over South Korean restrictions on imports of Japanese seafood imposed after the 2011 Fukushima nuclear disaster. The panel notified the two sides of the result on 18 October.
Japan lodged a complaint at the WTO in 2015 against South Korea's import bans on fish caught from eight prefectures near Fukushima, imposed in 2013. The ban applies to all fisheries products from Fukushima prefecture as well as the prefectures of Ibaraki, Gunma, Miyagi, Iwate, Tochigi, Chiba and Aomori, as well as on additional testing requirements for seafood from other prefectures.
The ban was put in place in September of 2013 after large releases of contaminated cooling water from the damaged reactor of the Fukushima Daiichi Nuclear Power Plant was released into the ocean. Japan made inconsistent statements about the amount of radiation being released, which caused Korea to doubt the reliability of Japanese data. Prior to the ban, in 2012, South Korea imported 5,000 tons of fishery products from the eight affected prefectures, out of a total of 40,000 tons of seafood imports from Japan.
Details of the final result will be available to WTO member nations in January and will be open to the public afterwards, but the Japanese government said it was "consistent with Japan's position."
The WTO dispute settlement process lets parties appeal panel decisions. Ryu Young-jin, South Korea's minister of food and drug safety, told lawmakers in the National Assembly that the country would appeal any ruling against it by the panel "in the interest of public health," according to a Yonhap News Agency report. Under WTO rules, South Korea has 60 days to appeal to an appellate body, which could delay imports of Fukushima-related seafood for another two years during the deliberation period. Accordingly, the ban -- even if ruled to be counter to WTO rules -- could stay in place until 2019.
The ruling could affect similar restrictions on Japanese seafood by other counties. For example, in 2016, when a new government took office in Taiwan, it proposed keeping the ban on products from Fukushima while imports from Ibaraki, Tochigi, Gunma and Chiba prefectures would be allowed after inspection. The government began public hearings, as required for changes to regulations, but it did not observe the legal requirement that all such meetings be announced at least 10 days in advance, instead announcing the hearings only one or two days prior to their being held. The hearings were violently disrupted by opposition lawmakers and consumer safety campaigners, who overturned tables in an effort to halt the proceedings, saying that safety and public opinion were being ignored. The protests forced them to delay any moves for an early lifting.
Taiwan's original ban, preventing imports of food from Fukushima and nearby Ibaraki, Gunma, Tochigi and Chiba prefectures, was put in place in 2011 by the administration of Ma Ying-jeou of the Koumingtang (KMT) Party over radiation concerns following Japan's earthquake, tsunami and nuclear disaster. This is similar to the current Korean ban, except that the number of prefectures was fewer.
Jun 25
Senegal twice took the lead. Japan tied it up both times.
(Japan Times)
Jun 25
There were multiple reports of whale sightings in Tokyo Bay on Sunday, following many others in recent days.
(NHK)
Jun 25
Tokyo police have arrested a man on suspicion of breaking a restraining order he was given for stalking the actress Momoko Kikuchi.
(NHK)
Jun 25
Japan Railway companies plan to begin offering free Wi-Fi on all Shinkansen lines during the current fiscal year that ends in March.
(NHK)
Jun 25
A Cambodian man was stabbed to death in Ashikaga, Tochigi Prefecture, on Sunday morning, police said, adding that a foreign man turned himself to police in Chiba late Sunday.
(Japan Today)
Jun 25
Tokyo Metropolitan Police have busted two casinos operating illegally in Shinjuku Ward that are believed to have funded organized crime, reports the Sankei Shimbun
(tokyoreporter.com)
Jun 24
Police have arrested the president of a bankrupt rental kimono firm for allegedly swindling hundreds of thousands of dollars in bank loans.
(NHK)
Jun 24
As Airbnb home-sharers in Japan quit the market in droves, following a new law that considerably increases red tape, their search for a smooth exit has brought a surge in new businesses.
(Nikkei)
Jun 24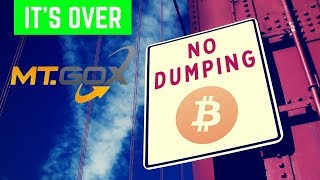 Things may be looking up for creditors of Mt. Gox, which was the world's biggest bitcoin exchange before going in flames after saying thousands of bitcoins had disappeared.
(Japan Times)
Jun 24
A railway operator in western Japan has invited people to ride a new sightseeing train that links Tottori and Shimane prefectures on the Japan Sea coast.
(NHK)
---