Anti-drug authorities in Japan have arrested 6 people on suspicion of possessing a large supply of so-called "dangerous drugs." The drugs are mixtures of herbs and chemicals, similar to illegal narcotics.
The health ministry's anti-drug officials say 50-year-old Manabu Iwamura, and 5 others, were found in possession of 20 kilograms of the banned substances in September at a house in Kawasaki city, located south of Tokyo.
The officials say a further search at the house uncovered a total of 180 kilograms of the drugs, including powdery materials that could be used as ingredients, and around 1.6 tons of herbs. It is the largest single seizure of dangerous drugs. Their street value is estimated to be over 3 billion yen, or 26 million dollars.
Mixing devices and centrifuges, likely used to produce the drugs, were also found.
The authorities say Iwamura has admitted that the allegations are true. He is quoted as saying he started selling the substances 3 years ago, and that monthly revenues have been around 180,000 dollars, on average, over the past 2 years.
The officials believe the suspects made over 9 million dollars through online sales. They are trying to obtain more information about the sale routes and uncover other details.
インターネットを使って危険ドラッグを密売していた過去最大規模のグループが関東信越厚生局麻薬取締部に摘発されました。 岩村学容疑者(50)ら6人が拠点にしていた川崎市内の住宅からは、時価30億円相当の薬物が押収されました。
Sep 22
Police in Tsukuba, Ibaraki Prefecture, have arrested three men on suspicion of trying to rob a vacant house where an elderly couple were murdered.
(Japan Today)
Sep 21
Pricier and bigger new iPhone models made their market debut in Japan on Friday, with the country's three leading mobile carriers starting sales of the XS Max and the XS that have faster processors and feature better battery life and improved camera functions.
(Kyodo)
Sep 20
A policeman was stabbed to death by a knife-wielding man at a police box in the northeastern Japan city of Sendai early on Wednesday.
(Jiji)
Sep 19
The average land price in Japan as of July 1 increased 0.1 pct from a year before, the first rise since 1991, when the country's asset bubble era was ending, the land ministry said Tuesday.
(Jiji)
Sep 18
The number of women aged 65 years old or higher in Japan has topped 20 million for the first time, according to estimates by the internal affairs ministry released Sunday.
(Jiji)
Sep 18
Japan's Maritime Self-Defense Force says one of its submarines took part in a drill in the South China Sea.
(NHK)
Sep 15
The nation's centenarian population hit a record-high of 69,785 as of September, with women accounting for 88.1 percent of the total, amid medical advances and greater health consciousness, the health ministry said Friday.
(Japan Times)
Sep 15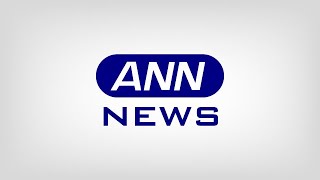 A Japanese gastroenterologist won this year's Ig Nobel Medical Education Prize on Thursday for examining the effectiveness of colonoscopy in the sitting position using his own body.
(Jiji)
Sep 15
The International Whaling Commission has voted down a proposal by Japan to resume commercial whaling of some species.
(NHK)
Sep 15
Police in Kyoto referred to prosecutors Friday four officials of a hotel management firm for allegedly running an unlicensed private accommodation service, making it the first case of its kind since a private lodging law came into force in June.
(Japan Times)
---