Anti-drug authorities in Japan have arrested 6 people on suspicion of possessing a large supply of so-called "dangerous drugs." The drugs are mixtures of herbs and chemicals, similar to illegal narcotics.
The health ministry's anti-drug officials say 50-year-old Manabu Iwamura, and 5 others, were found in possession of 20 kilograms of the banned substances in September at a house in Kawasaki city, located south of Tokyo.
The officials say a further search at the house uncovered a total of 180 kilograms of the drugs, including powdery materials that could be used as ingredients, and around 1.6 tons of herbs. It is the largest single seizure of dangerous drugs. Their street value is estimated to be over 3 billion yen, or 26 million dollars.
Mixing devices and centrifuges, likely used to produce the drugs, were also found.
The authorities say Iwamura has admitted that the allegations are true. He is quoted as saying he started selling the substances 3 years ago, and that monthly revenues have been around 180,000 dollars, on average, over the past 2 years.
The officials believe the suspects made over 9 million dollars through online sales. They are trying to obtain more information about the sale routes and uncover other details.
インターネットを使って危険ドラッグを密売していた過去最大規模のグループが関東信越厚生局麻薬取締部に摘発されました。 岩村学容疑者(50)ら6人が拠点にしていた川崎市内の住宅からは、時価30億円相当の薬物が押収されました。
Feb 20
Fukushima Prefectural Police have arrested a 24-year-old man for allegedly killing his girlfriend, whose body is believed to have been left in their residence in Koriyama City since early this month, reports the Sankei Shimbun
(tokyoreporter.com)
Feb 20
A fighter jet from the US Misawa Airbase in northern Japan developed an engine fire on Tuesday morning and offloaded fuel tanks into a lake.
(NHK)
Feb 20
Investigative sources with the Chiba Prefectural Police have revealed that two men, a woman and a teenage girl arrested after a charred corpse was found in a burned-out residence in Inzai City were living inside a vehicle, reports the Sankei Shimbun
(tokyoreporter.com)
Feb 20
Japan's labor minister has apologized for having provided inaccurate figures to the prime minister in Diet debate on working system reform.
(NHK)
Feb 19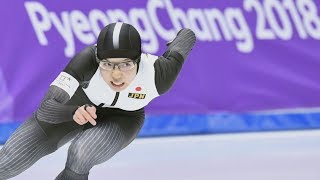 Nao Kodaira won the women's 500-meter speedskating event in the Pyeongchang Olympics on Sunday, becoming the first Japanese woman to win gold in the sport.
(Jiji)
Feb 19
An officer with the Osaka Prefectural Police shot and wounded a 25-year-old man in Miyakojima Ward on Sunday after he refused to drop a knife he was wielding, reports NHK
(tokyoreporter.com)
Feb 18
Tokyo Metropolitan Police have arrested a 26-year-old man for allegedly molesting a teenage girl on a street in Chuo Ward last year, reports Nikkan Sports
(tokyoreporter.com)
Feb 16
Tokyo Metropolitan Police have arrested four persons, including an organized crime member, over the alleged smuggling of more than 100 kilograms of marijuana inside wooden doors, reports NHK.
(tokyoreporter.com)
Feb 15
The education ministry released a draft Wednesday of revised curriculum guidelines for high schools, including the introduction of comprehensive history and public affairs as new compulsory subjects.
(Japan Times)
Feb 15
Officials with East Japan Railway Company say a metal part that went missing from a Shinkansen bullet train has been found. They say the problem did not disrupt services or cause any injuries.
(NHK)
---