A reporter for one of Japan's leading newspapers, Asahi Shimbun, was arrested for allegedly recording video up women's skirts while riding a train on the Yamanote Line in Tokyo. According to police, the suspect, 35-year-old Keisuke Masuda, confessed, "I've been doing it for months, and I couldn't stop."
On 7 November, at around 4:30 p.m. between Tamachi and Hamamatsucho stations, a passenger noticed Masuda acting suspiciously and called 110. Police apprehended the sports reporter and found that a paper bag he was carrying had a camera facing upward through the opening.
A spokesperson for Asahi said they are taking the matter very seriously and will deal with it strictly once all the facts are known. Overall, it was a pretty open and shut case, but this matter took a turn for the strange in the following report.
According to the video, it turns out the "passenger" who called the police was actually a cameraman for Nippon TV (NTV). After noticing the suspect acting oddly, the camera operater did what he does best and began shooting.
When the victim got off the train and the suspect followed her, the NTV cameraman got the authorities involved. He then presumably turned right around and headed back to the office to give his news desk a nice fat early Christmas present.
盗撮しようとしたとして逮捕されたのは、朝日新聞の記者でした。 朝日新聞東京本社スポーツ部記者の増田啓佑容疑者(35)は7日、JR山手線の車内で女性のスカートの中を小型カメラで盗撮しようとした疑いで現行犯逮捕されました。
Jun 25
Senegal twice took the lead. Japan tied it up both times.
(Japan Times)
Jun 25
There were multiple reports of whale sightings in Tokyo Bay on Sunday, following many others in recent days.
(NHK)
Jun 25
Tokyo police have arrested a man on suspicion of breaking a restraining order he was given for stalking the actress Momoko Kikuchi.
(NHK)
Jun 25
Japan Railway companies plan to begin offering free Wi-Fi on all Shinkansen lines during the current fiscal year that ends in March.
(NHK)
Jun 25
A Cambodian man was stabbed to death in Ashikaga, Tochigi Prefecture, on Sunday morning, police said, adding that a foreign man turned himself to police in Chiba late Sunday.
(Japan Today)
Jun 25
Tokyo Metropolitan Police have busted two casinos operating illegally in Shinjuku Ward that are believed to have funded organized crime, reports the Sankei Shimbun
(tokyoreporter.com)
Jun 24
Police have arrested the president of a bankrupt rental kimono firm for allegedly swindling hundreds of thousands of dollars in bank loans.
(NHK)
Jun 24
As Airbnb home-sharers in Japan quit the market in droves, following a new law that considerably increases red tape, their search for a smooth exit has brought a surge in new businesses.
(Nikkei)
Jun 24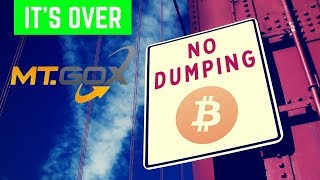 Things may be looking up for creditors of Mt. Gox, which was the world's biggest bitcoin exchange before going in flames after saying thousands of bitcoins had disappeared.
(Japan Times)
Jun 24
A railway operator in western Japan has invited people to ride a new sightseeing train that links Tottori and Shimane prefectures on the Japan Sea coast.
(NHK)
---