Japan's government and ruling bloc will hold full-fledged discussions on a plan to give companies tax incentives to raise wages by 3 pct or more under fiscal 2018 tax reform measures, informed sources said Friday.
The plan calls for expanding an existing program allowing companies to deduct part of the costs of their wages hikes from their corporate tax payments under certain conditions.
Currently, large companies are allowed to deduct up to 12 pct of the wage hike costs in exchange for pay increases of 2 pct or more year on year. The maximum rate stands at 22 pct for small and midsize firms.
The government and the ruling bloc of the Liberal Democratic Party and Komeito will consider extending the program, currently set to expire next March, and offering bigger tax deductions, the sources said.
At a Council on Economic and Fiscal Policy meeting last month, Prime Minister Shinzo Abe expressed his wish to "realize 3 pct wage hikes through a productivity revolution." He also suggested fresh government support to promote corporate pay hikes.
Jun 25
Senegal twice took the lead. Japan tied it up both times.
(Japan Times)
Jun 25
There were multiple reports of whale sightings in Tokyo Bay on Sunday, following many others in recent days.
(NHK)
Jun 25
Tokyo police have arrested a man on suspicion of breaking a restraining order he was given for stalking the actress Momoko Kikuchi.
(NHK)
Jun 25
Japan Railway companies plan to begin offering free Wi-Fi on all Shinkansen lines during the current fiscal year that ends in March.
(NHK)
Jun 25
A Cambodian man was stabbed to death in Ashikaga, Tochigi Prefecture, on Sunday morning, police said, adding that a foreign man turned himself to police in Chiba late Sunday.
(Japan Today)
Jun 25
Tokyo Metropolitan Police have busted two casinos operating illegally in Shinjuku Ward that are believed to have funded organized crime, reports the Sankei Shimbun
(tokyoreporter.com)
Jun 24
Police have arrested the president of a bankrupt rental kimono firm for allegedly swindling hundreds of thousands of dollars in bank loans.
(NHK)
Jun 24
As Airbnb home-sharers in Japan quit the market in droves, following a new law that considerably increases red tape, their search for a smooth exit has brought a surge in new businesses.
(Nikkei)
Jun 24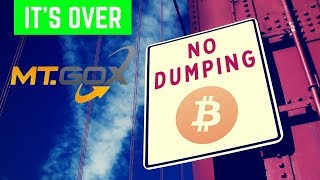 Things may be looking up for creditors of Mt. Gox, which was the world's biggest bitcoin exchange before going in flames after saying thousands of bitcoins had disappeared.
(Japan Times)
Jun 24
A railway operator in western Japan has invited people to ride a new sightseeing train that links Tottori and Shimane prefectures on the Japan Sea coast.
(NHK)
---