A court here on Wednesday handed former marathon champion Yumiko Hara, 35, a suspended prison term for shoplifting from a convenience store in Ashikaga City, reports the Sankei Shimbun
At the Ashikaga branch of the Tochigi District Court, presiding judge Kaizan Nakamura handed Hara a one-year prison term, suspended for three years, for stealing eight items worth about 2,700 yen from an outlet of chain 7-Eleven located in the Minamiomachi on July 30. The prosecution sought a one-year term, arguing that Hara acted out of selfishness. The defense argued that restrictions placed on her body weight during her career caused her to suffer from bulimia, a condition that led to her becoming a shoplifter. It added that a settlement had been reached with the operator of the convenience store. In handing down the ruling, judge Nakamura took into consideration that Hara entered a hospital voluntarily to receive treatment, a sign that she has reflected upon her crime, the judge said. "The hope is that you will rehabilitate within society," the judge said. Hara took first place in the Nagoya International Women's Marathon in 2005 and the Osaka International Ladies Marathon two years later.
Jun 25
Senegal twice took the lead. Japan tied it up both times.
(Japan Times)
Jun 25
There were multiple reports of whale sightings in Tokyo Bay on Sunday, following many others in recent days.
(NHK)
Jun 25
Tokyo police have arrested a man on suspicion of breaking a restraining order he was given for stalking the actress Momoko Kikuchi.
(NHK)
Jun 25
Japan Railway companies plan to begin offering free Wi-Fi on all Shinkansen lines during the current fiscal year that ends in March.
(NHK)
Jun 25
A Cambodian man was stabbed to death in Ashikaga, Tochigi Prefecture, on Sunday morning, police said, adding that a foreign man turned himself to police in Chiba late Sunday.
(Japan Today)
Jun 25
Tokyo Metropolitan Police have busted two casinos operating illegally in Shinjuku Ward that are believed to have funded organized crime, reports the Sankei Shimbun
(tokyoreporter.com)
Jun 24
Police have arrested the president of a bankrupt rental kimono firm for allegedly swindling hundreds of thousands of dollars in bank loans.
(NHK)
Jun 24
As Airbnb home-sharers in Japan quit the market in droves, following a new law that considerably increases red tape, their search for a smooth exit has brought a surge in new businesses.
(Nikkei)
Jun 24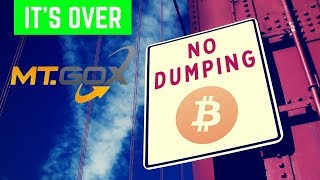 Things may be looking up for creditors of Mt. Gox, which was the world's biggest bitcoin exchange before going in flames after saying thousands of bitcoins had disappeared.
(Japan Times)
Jun 24
A railway operator in western Japan has invited people to ride a new sightseeing train that links Tottori and Shimane prefectures on the Japan Sea coast.
(NHK)
---