Trade ministers from 11 Pacific Rim countries said they reached an agreement Saturday to proceed with the free-trade Trans-Pacific Partnership deal that was in doubt after U.S. President Donald Trump abandoned it. However, an immediate formal endorsement by the countries' leaders meeting in Vietnam appeared unlikely.
A statement issued in the early hours Saturday said an accord was reached on "core elements" of the 11-member pact. The compromise was delayed by last-minute disagreements that prevented the TPP leaders from meeting to endorse a plan on Friday.
"Ministers are pleased to announce that they have agreed on the core elements of the Comprehensive and Progressive Agreement for Trans-Pacific Partnership," the 11 nations said in a statement.
Japan's delegate to the talks, Economy Minister Toshimitsu Motegi, told reporters that disagreements that cropped up Friday had been resolved in five hours of talks that stretched late into the night.
"We have confirmed there was no mistake about us having reached a basic agreement," Motegi said.
Asked by reporters if the deal had the support of Canada, whose Prime Minister Justin Trudeau did not show up for the meeting planned for Friday, Motegi said "yes."
"Canada did agree, and that means the 'top' also agreed," he said. Japanese media reported that the Japanese and Vietnamese co-chairs of the ministerial meetings would hold a news conference Saturday on the sidelines of the summit of the Asia-Pacific Economic Cooperation forum, which wraps up later in the day.
The TPP, which would have covered 40 percent of the global economy, was thrown into disarray when Trump withdrew the U.S. in one of his first acts as president due to a perceived risk to American jobs, leaving other countries scrambling to keep the deal alive. The TPP discussions in Vietnam centered around suspending some parts of the agreement in a bid to move forward without America's involvement.
The trade deal was seen as a hallmark of U.S. engagement with Asia under the prior administration and a buffer against China's rising clout. Then-Defense Secretary Ash Carter called it more strategically important than having another aircraft carrier battle group in the Pacific. It would go beyond traditional deals by including issues like intellectual property, state-owned enterprises and labor rights.
Aspects of the trade pact have raised hackles also over a requirement that companies be allowed to sue governments for lack of enforcement of related laws.
Feb 20
It was in December 2016 that casino gambling was first legalised throughout Japan, finally putting an end to a 15-year hiatus during which politicians basically argued with each other.
(newsonjapan.com)
Feb 20
Fukushima Prefectural Police have arrested a 24-year-old man for allegedly killing his girlfriend, whose body is believed to have been left in their residence in Koriyama City since early this month, reports the Sankei Shimbun
(tokyoreporter.com)
Feb 20
A fighter jet from the US Misawa Airbase in northern Japan developed an engine fire on Tuesday morning and offloaded fuel tanks into a lake.
(NHK)
Feb 20
Investigative sources with the Chiba Prefectural Police have revealed that two men, a woman and a teenage girl arrested after a charred corpse was found in a burned-out residence in Inzai City were living inside a vehicle, reports the Sankei Shimbun
(tokyoreporter.com)
Feb 20
Japan's labor minister has apologized for having provided inaccurate figures to the prime minister in Diet debate on working system reform.
(NHK)
Feb 20
Kanagawa Prefectural Police have arrested a 28-year-old man after a missing elementary school girl and another girl were found in his residence in Kawasaki City, reports TV Asahi
(tokyoreporter.com)
Feb 20
The former chairman of Sekisui House was ousted after his attempt to remove a sitting president over a land scam backfired, resulting in a stunning boardroom coup by his protege, The Nikkei has learned.
(Nikkei)
Feb 19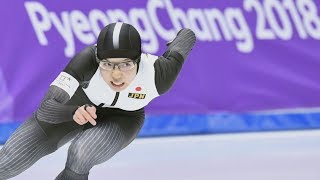 Nao Kodaira won the women's 500-meter speedskating event in the Pyeongchang Olympics on Sunday, becoming the first Japanese woman to win gold in the sport.
(Jiji)
Feb 19
An officer with the Osaka Prefectural Police shot and wounded a 25-year-old man in Miyakojima Ward on Sunday after he refused to drop a knife he was wielding, reports NHK
(tokyoreporter.com)
Feb 19
Figure skating star Yuzuru Hanyu said he took painkillers while competing to win the men's singles title at the Pyeongchang Olympics, revealing that he has not yet recovered from his right ankle injury.
(the-japan-news.com)
---