Junior high school students in Japan are generally well-behaved, though occasionally a few naughty ones may slip through the disciplinary system and wreak juvenile havoc.
It seems one junior high school in Owariasahi City, Aichi Prefecture ran into a nasty case recently when a female assistant teacher found her soup bowl filled to the brim with soy milk soup during school lunch. Since it was too much for her, the teacher poured half the bowl back into the huge communal container that the soup was served from.
She felt an odd prickling sensation in her mouth after lunch, and thus proceeded to the school nurse's office. It was there that the truth came to light: she had consumed an unknown amount of laxative.
It wasn't long before another three students from her eighth grade class reportedly fell ill to the same cause. Upon further investigation a student confessed to crushing commercial laxative tablets and sprinkling it into the soy milk soup as a nasty prank meant for the assistant teacher. But since she poured half of it back into the communal container at the start, it also inadvertently affected the three students who went back for seconds.
Feb 20
A fighter jet from the US Misawa Airbase in northern Japan developed an engine fire on Tuesday morning and offloaded fuel tanks into a lake.
(NHK)
Feb 20
Investigative sources with the Chiba Prefectural Police have revealed that two men, a woman and a teenage girl arrested after a charred corpse was found in a burned-out residence in Inzai City were living inside a vehicle, reports the Sankei Shimbun
(tokyoreporter.com)
Feb 20
Kanagawa Prefectural Police have arrested a 28-year-old man after a missing elementary school girl and another girl were found in his residence in Kawasaki City, reports TV Asahi
(tokyoreporter.com)
Feb 19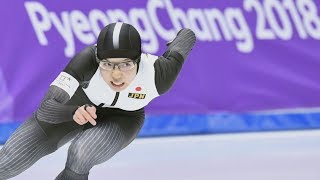 Nao Kodaira won the women's 500-meter speedskating event in the Pyeongchang Olympics on Sunday, becoming the first Japanese woman to win gold in the sport.
(Jiji)
Feb 19
An officer with the Osaka Prefectural Police shot and wounded a 25-year-old man in Miyakojima Ward on Sunday after he refused to drop a knife he was wielding, reports NHK
(tokyoreporter.com)
Feb 19
Figure skating star Yuzuru Hanyu said he took painkillers while competing to win the men's singles title at the Pyeongchang Olympics, revealing that he has not yet recovered from his right ankle injury.
(the-japan-news.com)
Feb 19
A car driven by the former head of the Tokyo District Public Prosecutor's Office special investigation squad struck and killed a pedestrian in Minato Ward on Sunday, police said.
(Japan Times)
Feb 18
Teen shogi star Sota Fujii has clinched his first title in an official tournament.
(NHK)
Feb 17
The Japanese government decided at a meeting of related ministers on Friday to raise the retirement age for national public servants from the current 60 to 65 in stages.
(Jiji)
Feb 16
Tokyo Metropolitan Police have arrested four persons, including an organized crime member, over the alleged smuggling of more than 100 kilograms of marijuana inside wooden doors, reports NHK.
(tokyoreporter.com)
---