A mini bus carrying mentally disabled people tumbled off a road and dropped about five meters into a wooded area Monday morning in western Japan, leaving 18 people slightly injured, police said.
The accident took place around 10:10 a.m. in Izumisano, Osaka Prefecture, as the bus was heading to a nearby welfare facility. It was travelling on a road without a railing guard.
All of the 18 people on board, aged between their 20s and 60s and including the 67-year-old driver and a member of staff from the facility, were rescued from the bus, which rolled upside down.
大阪府泉佐野市の山の中で、福祉施設が所有する送迎用のマイクロバスが崖から転落しました。この事故で17人が病院に搬送されています。 13日午前10時15分ごろ、泉佐野市でマイクロバスが崖から転落したと消防に通報がありました。
Feb 20
Fukushima Prefectural Police have arrested a 24-year-old man for allegedly killing his girlfriend, whose body is believed to have been left in their residence in Koriyama City since early this month, reports the Sankei Shimbun
(tokyoreporter.com)
Feb 20
A fighter jet from the US Misawa Airbase in northern Japan developed an engine fire on Tuesday morning and offloaded fuel tanks into a lake.
(NHK)
Feb 20
Investigative sources with the Chiba Prefectural Police have revealed that two men, a woman and a teenage girl arrested after a charred corpse was found in a burned-out residence in Inzai City were living inside a vehicle, reports the Sankei Shimbun
(tokyoreporter.com)
Feb 20
Japan's labor minister has apologized for having provided inaccurate figures to the prime minister in Diet debate on working system reform.
(NHK)
Feb 19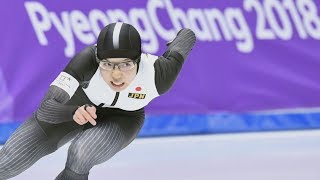 Nao Kodaira won the women's 500-meter speedskating event in the Pyeongchang Olympics on Sunday, becoming the first Japanese woman to win gold in the sport.
(Jiji)
Feb 19
An officer with the Osaka Prefectural Police shot and wounded a 25-year-old man in Miyakojima Ward on Sunday after he refused to drop a knife he was wielding, reports NHK
(tokyoreporter.com)
Feb 18
Tokyo Metropolitan Police have arrested a 26-year-old man for allegedly molesting a teenage girl on a street in Chuo Ward last year, reports Nikkan Sports
(tokyoreporter.com)
Feb 16
Tokyo Metropolitan Police have arrested four persons, including an organized crime member, over the alleged smuggling of more than 100 kilograms of marijuana inside wooden doors, reports NHK.
(tokyoreporter.com)
Feb 15
The education ministry released a draft Wednesday of revised curriculum guidelines for high schools, including the introduction of comprehensive history and public affairs as new compulsory subjects.
(Japan Times)
Feb 15
Officials with East Japan Railway Company say a metal part that went missing from a Shinkansen bullet train has been found. They say the problem did not disrupt services or cause any injuries.
(NHK)
---