Tokyo Metropolitan Police have arrested four male Nigerian nationals as a part of a crackdown on unruly street touts who target women in the Roppongi entertainment area of Minato Ward, reports TV Asahi
In September and October, Jerry Soudek, the 47-year-old manager of bar Vibration, and three other Nigerians allegedly tailed women along sidewalks in the area while persistently inviting them to their establishments.
"It's ladies night, and there is no charge," Soudek reportedly said to the women in extending the invitations.
Soudek admits to soliciting women but does not recall the details presented in the arrest warrant, the Azabu Police Station said.
According to police, the suspects targeted Japanese women in the area, which is frequented by foreign nationals. In making the invitations, the suspects placed their hand on the backs of the women and followed them over a distance of about 20 meters. In some cases, they sought out women on trains who were on their way home.
東京・六本木で客引きをしたとしてナイジェリア人の男が逮捕されました。 ンワディケ・ジェリー容疑者(47)は先月、港区六本木で通行人の女性につきまとい、自身が経営するバーに客引きした疑いが持たれています。
Sep 22
Police in Tsukuba, Ibaraki Prefecture, have arrested three men on suspicion of trying to rob a vacant house where an elderly couple were murdered.
(Japan Today)
Sep 21
Pricier and bigger new iPhone models made their market debut in Japan on Friday, with the country's three leading mobile carriers starting sales of the XS Max and the XS that have faster processors and feature better battery life and improved camera functions.
(Kyodo)
Sep 20
A policeman was stabbed to death by a knife-wielding man at a police box in the northeastern Japan city of Sendai early on Wednesday.
(Jiji)
Sep 19
The average land price in Japan as of July 1 increased 0.1 pct from a year before, the first rise since 1991, when the country's asset bubble era was ending, the land ministry said Tuesday.
(Jiji)
Sep 18
The number of women aged 65 years old or higher in Japan has topped 20 million for the first time, according to estimates by the internal affairs ministry released Sunday.
(Jiji)
Sep 18
Japan's Maritime Self-Defense Force says one of its submarines took part in a drill in the South China Sea.
(NHK)
Sep 15
The nation's centenarian population hit a record-high of 69,785 as of September, with women accounting for 88.1 percent of the total, amid medical advances and greater health consciousness, the health ministry said Friday.
(Japan Times)
Sep 15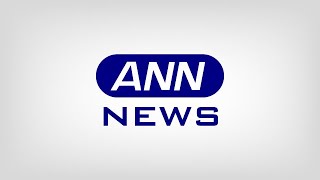 A Japanese gastroenterologist won this year's Ig Nobel Medical Education Prize on Thursday for examining the effectiveness of colonoscopy in the sitting position using his own body.
(Jiji)
Sep 15
The International Whaling Commission has voted down a proposal by Japan to resume commercial whaling of some species.
(NHK)
Sep 15
Police in Kyoto referred to prosecutors Friday four officials of a hotel management firm for allegedly running an unlicensed private accommodation service, making it the first case of its kind since a private lodging law came into force in June.
(Japan Times)
---