Over a nearly one-hour period on Monday, a 41-year-old male driver accompanied by his mother caused multiple accidents in Matsuyama City as he led Ehime Prefctural Police on a chase that proceeded through a shopping mall, reports TV Asahi
At 1:55 p.m., Ryohei Zaima, a company employee living in Imabari City, got into a minor accident on National Route 196. After he fled the scene, police were tipped off, which kicked off the chase.
Over the next 55 minutes, Zaima led police on a chase that resulted in five other collisions, including an incident involving a woman, aged in her 60s, who was struck and injured slightly at a pedestrian crossing while on a bicycle.
In multiple clips taken from security camera footage, the silver sedan can been seen barreling through the mall --- accessible by bicycles and pedestrians --- with shoppers scattering out of its path as a white police motorcycle follows. One eyewitness estimated the speed of the vehicle at 80 kilometers per hour.
The chase ended after Zaima made a U-turn, causing the battered vehicle to lose its left-front tire and come to a halt. Police subsequently apprehended Zaima, whose mother, 69, was in the back seat, on suspicion of violating the Road Traffic Act for making a U-turn in a prohibited area.
"Because of various stresses I got desperate and drove like a maniac," said Zaima, who is also under investigation for hit-and-run causing injury.
約1時間にわたって暴走を続けた車。パトカーとのカーチェイスを繰り広げ、運転していた男が逮捕された。
Sep 22
Police in Tsukuba, Ibaraki Prefecture, have arrested three men on suspicion of trying to rob a vacant house where an elderly couple were murdered.
(Japan Today)
Sep 21
Pricier and bigger new iPhone models made their market debut in Japan on Friday, with the country's three leading mobile carriers starting sales of the XS Max and the XS that have faster processors and feature better battery life and improved camera functions.
(Kyodo)
Sep 20
A policeman was stabbed to death by a knife-wielding man at a police box in the northeastern Japan city of Sendai early on Wednesday.
(Jiji)
Sep 19
The average land price in Japan as of July 1 increased 0.1 pct from a year before, the first rise since 1991, when the country's asset bubble era was ending, the land ministry said Tuesday.
(Jiji)
Sep 18
The number of women aged 65 years old or higher in Japan has topped 20 million for the first time, according to estimates by the internal affairs ministry released Sunday.
(Jiji)
Sep 18
Japan's Maritime Self-Defense Force says one of its submarines took part in a drill in the South China Sea.
(NHK)
Sep 15
The nation's centenarian population hit a record-high of 69,785 as of September, with women accounting for 88.1 percent of the total, amid medical advances and greater health consciousness, the health ministry said Friday.
(Japan Times)
Sep 15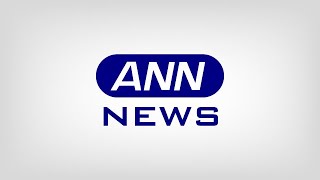 A Japanese gastroenterologist won this year's Ig Nobel Medical Education Prize on Thursday for examining the effectiveness of colonoscopy in the sitting position using his own body.
(Jiji)
Sep 15
The International Whaling Commission has voted down a proposal by Japan to resume commercial whaling of some species.
(NHK)
Sep 15
Police in Kyoto referred to prosecutors Friday four officials of a hotel management firm for allegedly running an unlicensed private accommodation service, making it the first case of its kind since a private lodging law came into force in June.
(Japan Times)
---