Tokyo-based Showa Women's University (SWU) and Temple University, Japan Campus (TUJ) have announced a unique campus-sharing agreement that could offer a model to other Japanese schools.
The universities first announced their plan to share SWU's Setagaya campus in June. According to a press release, "This agreement to share a campus is the first of its kind between Japanese and American universities and marks an unprecedented step to promote the globalization of Japanese universities."
By September 2019, TUJ will move to a new six-story building on land that SWU owns just outside its campus gates. SWU will construct and own the building, which TUJ will pay to lease. TUJ, whose current campus is located in an office building in Minato Ward, will gain shared access to SWU facilities such as sport fields, gyms, auditoriums, a pool and cafeteria.
During her opening remarks to the audience at TUJ's 35th Anniversary Symposium held at SWU last month, SWU Chancellor Mariko Bando said, "SWU, through professional education, has been making various efforts to foster global female talent who can survive in the 21st century, and this will be a huge boost."
TUJ Dean Bruce Stronach told the attendees that the partnership isn't just about gaining access to campus facilities,
"We are so happy to be on a campus finally and have our own building and all that is really, really great. But the real thing is the education, and I think that in the end this relationship is just going to be tremendously supportive of the global nature of the education of both SWU students and TUJ students."
In a phone interview, Stronach elaborated on the benefits of the tie-up. The partnership will also see stronger collaborative academic programs. SWU and TUJ students will more easily be able to take and receive credit for courses offered by the other college.
Universities allowing their students to transfer credits for courses taken at another school isn't a new idea in Japan. Since the 1990s, universities in different cities and regions have been members of credit-transfer consortiums. The consortiums became increasingly popular in the 2000s and there are now at least 15 throughout the country, including five organized by Tokyo-based universities.
Mar 25
Springtime cherry blossoms are drawing crowds of sightseers to the Imperial Palace in central Tokyo.
(NHK)
Mar 25
Two tires of a plane operated by low-cost carrier Peach Aviation Ltd went flat after landing at a southwestern Japanese airport Saturday morning, stranding the aircraft and causing the runway to be closed for over two hours.
(Japan Today)
Mar 25
Japan's High Energy Accelerator Research Organization, or KEK, has put into full operation the SuperKEKB accelerator in search of new physics to solve riddles left by a key theory on elementary particles.
(Jiji)
Mar 25
In Sumo, Yokozuna Grand Champion Kakuryu has won his 4th Emperor's Cup with one day left in the spring tournament.
(NHK)
Mar 25
An 88-year-old woman working as a visiting researcher at a university in Kyoto was conferred a doctorate on Saturday, making her the oldest person to earn such a degree, according to the institution.
(Japan Today)
Mar 25
Local residents and tourists are visiting Kumamoto Castle in southwestern Japan to view cherry blossoms in a picturesque setting.
(NHK)
Mar 24
A host of tourists and work trainees in Japan sought refugee status in Japan last year, fueling a jump in applications.
(Nikkei)
Mar 24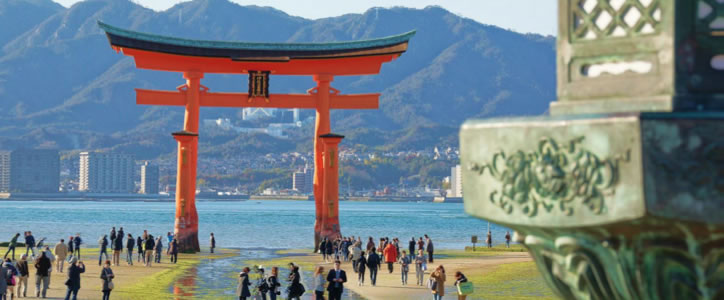 In 2017, Japan attracted a record number of foreign tourists – 28.69 million people which is 19.3% more than in the previous year. Being one of the most beautiful countries in the world, Japan is often listed on people's must-go-to places.
(newsonjapan.com)
Mar 24
Tokyo Metropolitan Police have arrested a 20-year-old man for allegedly assaulting a high school girl in an attempt to steal her underwear in Kita Ward, reports the Sankei Shimbun
(tokyoreporter.com)
Mar 24
The US military has shown to the media for the first time F-35B fighter jets deployed in Japan.
(NHK)
---