After beginning service in Japan in 2011, Naver Corporation's Line messaging app quickly become one of the most popular ways to stay connected to personal acquaintances.
A big part of the appeal is that thanks to its streamlined, optimized-for-smartphones interface, Line is quicker and easier to use than email for written communication on the go.
But sometimes the speed and simplicity of Line can cause problems of their own. It's so effortless to compose and fire off a message that just about everyone has completed the process in seconds, only to notice it was sent to the wrong person. Even when you've selected the right recipient, the way Line allows for almost stream of consciousness-style correspondence makes it all too easy to send a hasty, overly harsh message at someone you've been arguing with, or to send a message that you thought was incredibly clever while you were five beers into the night, but which seems decidedly less so once you've sobered up a bit.
From next month, though, Line is throwing users a bone and giving you a chance to erase your mistakes, as a new "unsend" function is being added to the app which will let you delete sent messages. There is one catch, though, in that the function can only be used for messages that are less than 24 hours old. Once a full day passes, your message is in the system forever.
On the bright side, the speedy nature of online communication means that odds are if 24 hours have passed, the person you sent the message to has already seen it, and you're past the point where deleting the message would make any difference. But at least the unsend function will allow you to avoid the embarrassment of accidentally sending a booty call to your mom, or the fallout from a remark that you immediately realize cuts a little deeper than you want it to.
Somewhat counterintuitively, Line is celebrating the addition of its unsend function with what it's calling its "Black Friday" event, which actually has no connection to the American shopping event that takes place on the day after Thanksgiving. Instead, Line's Black Friday is a campaign running from Nov 16 to 24 in which it's encouraging users to send messages with the hashtag #LINE誤爆 ("Line messages sent to the wrong person"), sharing their tales of when they screwed up and sent a message through the app to someone other than who they intended to.
無料通信アプリを展開するLINEは、誤って送信してしまったメッセージでも24時間以内であれば取り消せる新たな機能を追加すると発表しました。 LINEは、間違えて相手に送信してしまったメッセージを24時間以内であれば取り消しできる機能を12月以降に追加するということです。
Mar 22
After months of cold weather, which brought the heaviest snowfall in four years to Tokyo back in January, the days finally began warming up in the capital last week, with sunny skies and temperatures reaching highs of 22 degrees Celsius (71.6 degrees Fahrenheit).
(soranews24.com)
Mar 22
Many foreign tourists to Japan often wonder why public transportation, especially in areas of Tokyo renowned for their nightlife, is so limited after the last trains of the night.
(Kyodo)
Mar 22
Japanese Foreign Minister Taro Kono and his visiting Russian counterpart, Sergei Lavrov, agreed on Wednesday to accelerate talks on planned joint economic activities at the four disputed northwestern Pacific islands so that certain progress can be achieved when Japanese Prime Minister Shinzo Abe visits Russia possibly in late May.
(Jiji)
Mar 22
Japan will need the equivalent of 1,600 Tokyo Domes to store rubble and debris produced from a long-anticipated huge earthquake along the Nankai Trough off the Pacific coast, according to an estimate.
(Asahi)
Mar 22
Amazon nearly doubled its share and Netflix grew strongly in Japan's streaming market last year as the two global services try to raise their profiles in Asia.
(variety.com)
Mar 22
Japanese condom-makers are ramping up preparations ahead of the Tokyo 2020 Olympic Games, seeing a golden opportunity to showcase their world-record ultrathin products.
(Japan Times)
Mar 22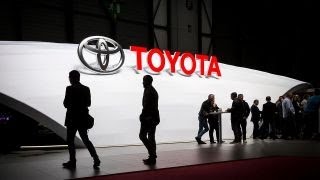 Toyota Motor says it is suspending autonomous vehicle testing on US public roads in the wake of a fatal accident involving a test vehicle operated by the ride-hailing company Uber.
(NHK)
Mar 22
Prime Minister Shinzo Abe is considering abolishing a regulation that limits the percentage of foreign equity stakes in broadcasters, as part of a debate about reviewing regulations on broadcasting businesses.
(the-japan-news.com)
Mar 21
A female zookeeper at Ueno Zoological Gardens in Tokyo sustained injuries Tuesday after a gorilla bit her right arm, police said.
(Japan Today)
Mar 21
People aged 75 or older, called "late-stage seniors" in Japan, now constitute a majority of those aged 65 or older in the country for the first time, according to demographic estimates released by the internal affairs ministry on Tuesday.
(Jiji)
---