A group of Japanese researchers has developed the country's first quantum computer and is offering others free trials as a way to spur further innovation.
Quantum computers utilize the unique properties of photons and other subatomic particles to vastly increase computing power.
The Japanese team says its quantum computer has 100 times the calculating speed of a supercomputer.
The device was developed by a national project team, including researchers from the National Institute of Informatics, telecom giant NTT and the University of Tokyo.
The group's computer uses a one-kilometer-long looped optical fiber. A massive numbers of photons are placed inside it for super high-speed calculations.
The device can, for example, calculate the optimal way to connect tens of thousands of smartphone users packing a sports stadium with Wi-Fi base stations without jamming signals.
The computing power may also be used to ease urban traffic congestion and to develop medicines by finding the right combination of chemicals.
The research team is offering its peers around the world the opportunity to try out the epoch-making machine, in the hope they will develop application software and help enhance the computer's performance.
Stanford University Professor Emeritus Yoshihisa Yamamoto is the program manager on the project. He says he believes the team's model is the best in the world in terms of performance. He says he hopes Japan will become a powerhouse in the field of quantum computing.
Canadian venture firm D-Wave Systems released the world's first quantum computer in 2011. Google, IBM and Microsoft are also developing the technology.
夢のコンピューターと呼ばれる「量子コンピューター」の国産試作機第1号が、来週から無償でサービスを開始します。 NTTは光の粒子を使って難問を解く量子コンピューターを27日からネット上で公開し、無償で計算機能が使えるようにすると発表しました。
Mar 25
Springtime cherry blossoms are drawing crowds of sightseers to the Imperial Palace in central Tokyo.
(NHK)
Mar 25
Two tires of a plane operated by low-cost carrier Peach Aviation Ltd went flat after landing at a southwestern Japanese airport Saturday morning, stranding the aircraft and causing the runway to be closed for over two hours.
(Japan Today)
Mar 25
Japan's High Energy Accelerator Research Organization, or KEK, has put into full operation the SuperKEKB accelerator in search of new physics to solve riddles left by a key theory on elementary particles.
(Jiji)
Mar 25
In Sumo, Yokozuna Grand Champion Kakuryu has won his 4th Emperor's Cup with one day left in the spring tournament.
(NHK)
Mar 25
An 88-year-old woman working as a visiting researcher at a university in Kyoto was conferred a doctorate on Saturday, making her the oldest person to earn such a degree, according to the institution.
(Japan Today)
Mar 25
Local residents and tourists are visiting Kumamoto Castle in southwestern Japan to view cherry blossoms in a picturesque setting.
(NHK)
Mar 24
A host of tourists and work trainees in Japan sought refugee status in Japan last year, fueling a jump in applications.
(Nikkei)
Mar 24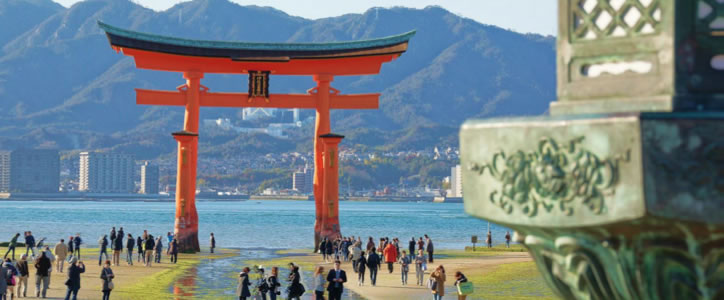 In 2017, Japan attracted a record number of foreign tourists – 28.69 million people which is 19.3% more than in the previous year. Being one of the most beautiful countries in the world, Japan is often listed on people's must-go-to places.
(newsonjapan.com)
Mar 24
Tokyo Metropolitan Police have arrested a 20-year-old man for allegedly assaulting a high school girl in an attempt to steal her underwear in Kita Ward, reports the Sankei Shimbun
(tokyoreporter.com)
Mar 24
The US military has shown to the media for the first time F-35B fighter jets deployed in Japan.
(NHK)
---