The Japanese Olympic Committee and city of Sapporo announced Wednesday they will enter a dialogue process over a potential bid to host the 2026 Winter Olympics.
JOC president Tsunekazu Takeda and Sapporo mayor Katsuhiro Akimoto made the announcement at a press conference after holding talks in Tokyo.
Akimoto said the city on Japan's northernmost main island of Hokkaido would look to make use of already existing facilities so as not to financially burden future generations.
"We will aim for a sustainable games that do not leave an excessive financial burden on the next generation," he said.
Looking ahead to the possibility of 1972 host Sapporo staging the Winter Olympics again, he added, "It is essential for all of Japan to gear up for the possible bid as a national project."
In a new procedure introduced by the International Olympic Committee for the 2026 Olympics, interested host cities take part in a dialogue stage, where they explore the benefits and opportunities of hosting the games, before moving on to submit their candidature proposals.
In the dialogue stage, Sapporo and the JOC will discuss with IOC experts their hosting plans, including how to reduce costs expected to be between 430 billion and 450 billion yen ($3.8-4 billion), before making a final decision on whether to go ahead with the bid.
Mar 25
Springtime cherry blossoms are drawing crowds of sightseers to the Imperial Palace in central Tokyo.
(NHK)
Mar 25
Two tires of a plane operated by low-cost carrier Peach Aviation Ltd went flat after landing at a southwestern Japanese airport Saturday morning, stranding the aircraft and causing the runway to be closed for over two hours.
(Japan Today)
Mar 25
Japan's High Energy Accelerator Research Organization, or KEK, has put into full operation the SuperKEKB accelerator in search of new physics to solve riddles left by a key theory on elementary particles.
(Jiji)
Mar 25
In Sumo, Yokozuna Grand Champion Kakuryu has won his 4th Emperor's Cup with one day left in the spring tournament.
(NHK)
Mar 25
An 88-year-old woman working as a visiting researcher at a university in Kyoto was conferred a doctorate on Saturday, making her the oldest person to earn such a degree, according to the institution.
(Japan Today)
Mar 25
Local residents and tourists are visiting Kumamoto Castle in southwestern Japan to view cherry blossoms in a picturesque setting.
(NHK)
Mar 24
A host of tourists and work trainees in Japan sought refugee status in Japan last year, fueling a jump in applications.
(Nikkei)
Mar 24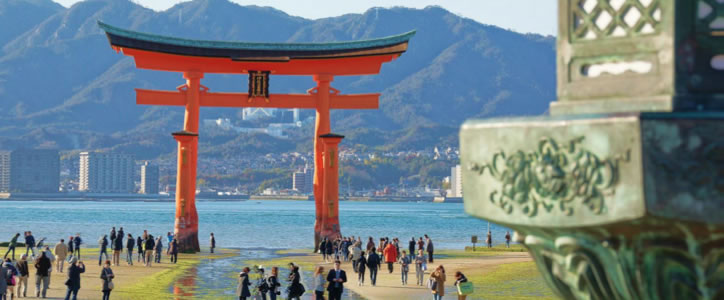 In 2017, Japan attracted a record number of foreign tourists – 28.69 million people which is 19.3% more than in the previous year. Being one of the most beautiful countries in the world, Japan is often listed on people's must-go-to places.
(newsonjapan.com)
Mar 24
Tokyo Metropolitan Police have arrested a 20-year-old man for allegedly assaulting a high school girl in an attempt to steal her underwear in Kita Ward, reports the Sankei Shimbun
(tokyoreporter.com)
Mar 24
The US military has shown to the media for the first time F-35B fighter jets deployed in Japan.
(NHK)
---