The grand champion who won the just-concluded autumn sumo tournament said Sunday he will "tell the truth" about a high-profile assault case involving wrestlers to rid the sumo world of "the pus."
At the end of the Kyushu Grand Sumo Tournament, winner Hakuho said, "A damper has been cast on this tournament. Representing wrestlers, I'd like to apologize to sumo fans across the nation," in reference to an ongoing police investigation into an assault by fellow yokozuna Harumafuji on lower-ranked wrestler Takanoiwa.
"I want Harumafuji and Takanoiwa back in the dohyo ring," Hakuho said of his compatriots from Mongolia after clinching his 40th career title. Both Harumafuji and Takanoiwa, who suffered head injuries, were absent from the tournament.
The top official of sumo's governing body also offered an apology to fans over the late-October incident that overshadowed the 15-day tournament.
"I offer an apology from the bottom of my heart for causing great worry and inconvenience," Japan Sumo Association Chairman Hakkaku said at Fukuoka Kokusai Center. "We will try to resolve this case as soon as possible."
Hakuho was present during a drinking session at a restaurant-bar in the city of Tottori, in which Harumafuji assaulted Takanoiwa.
横綱・日馬富士による平幕・貴ノ岩への暴行事件で、11月場所が終わったことを受けて、鳥取県警は現場に同席していた横綱・白鵬から28日にも参考人として事情を聴きます。
Feb 21
Seven South Korean women attempted to smuggle gold into Japan late last month by concealing it in their rectums, officials from Aichi Prefecture's Chubu Airport said Tuesday.
(Japan Times)
Feb 21
Tokyo Disney Resort operator Oriental Land will roll out a smartphone app in fiscal 2018 to relieve crowding issues that have frustrated guests at the popular theme park.
(Nikkei)
Feb 21
Tokyo Metropolitan Police have arrested employees at an antiquarian bookstore in Chiyoda Ward over the alleged possession child pornography, a case that is a nationwide first, reports TV Asahi
(tokyoreporter.com)
Feb 20
Fukushima Prefectural Police have arrested a 24-year-old man for allegedly killing his girlfriend, whose body is believed to have been left in their residence in Koriyama City since early this month, reports the Sankei Shimbun
(tokyoreporter.com)
Feb 20
A fighter jet from the US Misawa Airbase in northern Japan developed an engine fire on Tuesday morning and offloaded fuel tanks into a lake.
(NHK)
Feb 20
Investigative sources with the Chiba Prefectural Police have revealed that two men, a woman and a teenage girl arrested after a charred corpse was found in a burned-out residence in Inzai City were living inside a vehicle, reports the Sankei Shimbun
(tokyoreporter.com)
Feb 20
Japan's labor minister has apologized for having provided inaccurate figures to the prime minister in Diet debate on working system reform.
(NHK)
Feb 19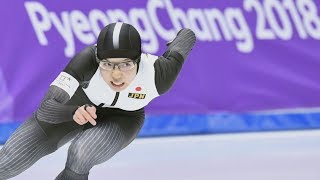 Nao Kodaira won the women's 500-meter speedskating event in the Pyeongchang Olympics on Sunday, becoming the first Japanese woman to win gold in the sport.
(Jiji)
Feb 19
An officer with the Osaka Prefectural Police shot and wounded a 25-year-old man in Miyakojima Ward on Sunday after he refused to drop a knife he was wielding, reports NHK
(tokyoreporter.com)
Feb 18
Tokyo Metropolitan Police have arrested a 26-year-old man for allegedly molesting a teenage girl on a street in Chuo Ward last year, reports Nikkan Sports
(tokyoreporter.com)
---