A new Tokyo Bay amphibious bus tour was launched Monday to service the expected influx of foreign tourists drawn to the city ahead of the 2020 Tokyo Olympics and Paralympics.
Fuji Kyuko Co. operates the 12-meter-long bus named "TOKYO NO KABA" (Tokyo's Hippo). The cruise takes it under the Rainbow Bridge that spans Tokyo Bay after winding through the office buildings and entertainment complexes in the nearby Odaiba area.
The bus seats 38 and offers tour information in English, Chinese, Korean, Thai and Indonesian. It was designed by Eiji Mitooka, known for his train and other industrial designs including the luxurious cruise train "Seven Stars in Kyushu" operated by Kyushu Railway Co.
Jul 19
The number of foreign tourists who visited Japan in the first half of this year hit a record high for the period.
(NHK)
Jul 18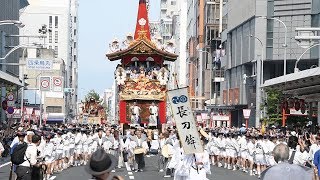 In Japan's ancient capital Kyoto, spectators braved sweltering heat to watch a series of colorfully decorated floats at the annual Gion festival on Tuesday.
(NHK)
Jul 17
Each year, a pair of the Aomori Prefecture town's fields are used to create amazing rice paddy art (or "tambo art," as it's called in Japanese).
(soranews24.com)
Jul 17
Tourist farms in Japan have been attracting hordes of foreign visitors who are placing fruit picking high on their travel itineraries as the global reputation of Japanese fruit grows.
(Japan Today)
Jul 16
The Japanese land ministry plans to revise the standards on barrier-free rooms at hotels to increase the number of guest rooms accessible to wheelchair users ahead of the 2020 Tokyo Olympic and Paralympic Games, informed sources have said.
(Jiji)
Jul 11
The climbing season for Mount Fuji got fully underway Tuesday with three trails in Shizuoka Prefecture opening to the public.
(Japan Times)
Jul 10
ANA Holdings Inc. said Monday it will cancel 176 domestic flights between Friday and July 22 to inspect Rolls-Royce engines on Boeing 787 aircraft, after calling off 113 domestic flights for July for the same reason.
(Kyodo)
Jul 06
The city of Kyoto once again saw record levels of tourists in 2017, with 15.57 million foreign and Japanese visitors spending at least one night in the former capital, city officials said Wednesday.
(Japan Times)
Jul 05
Japanese airline ANA Holdings Inc said it will cancel 113 domestic flights between July 6 through July 12 to inspect Rolls-Royce Holdings Plc engines for compressor issues that have led to service interruptions for airlines globally.
(Japan Today)
Jul 05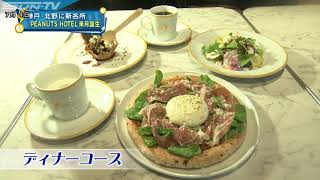 Japan's first hotel featuring the cartoon character Snoopy is to open on August 1st in the western city of Kobe.
(NHK)
---