Tokyo Disney Resort operator Oriental Land plans a major expansion for the theme park, looking to spend over 300 billion yen ($2.68 billion) to build new attractions and ease congestion amid fierce competition in the industry.
Oriental Land has begun discussing the plans with U.S.-based Walt Disney. The park's area would grow roughly 30%, and new facilities, expected to open around 2023, would be geared to attract both domestic and international tourists. The expansion would be the resort's priciest project since the 2001 addition of the Tokyo DisneySea section, which cost about 340 billion yen.
By expanding, the operator aims to maintain its high attendance. Tokyo Disneyland scored the most visitors of any theme park in the Asia-Pacific region last year with 16.54 million, according to the U.S.-based Themed Entertainment Association industry group. Combined with the 13.46 million for third-ranked Tokyo DisneySea, the resort welcomed 30 million visitors over the year. But those high numbers have created congestion, and customer satisfaction has declined.
The additional space would feature attractions not found at other Disney theme parks. One proposal is an area highlighting the hit movie "Frozen" -- an idea that has been discussed before but was shelved due to space concerns.
To free up space for the expansion, Oriental Land plans spend more than 10 billion yen to build a roughly 4,000-vehicle multi-story parking garage, replacing a parking lot adjacent to Tokyo Disneyland.
Located just outside of Japan's capital, Tokyo Disneyland and DisneySea sit on about 1 sq. kilometer of land combined. The new space may be split evenly between the two sections, though the proportion has yet to be settled.
Mar 25
Springtime cherry blossoms are drawing crowds of sightseers to the Imperial Palace in central Tokyo.
(NHK)
Mar 25
Two tires of a plane operated by low-cost carrier Peach Aviation Ltd went flat after landing at a southwestern Japanese airport Saturday morning, stranding the aircraft and causing the runway to be closed for over two hours.
(Japan Today)
Mar 25
Japan's High Energy Accelerator Research Organization, or KEK, has put into full operation the SuperKEKB accelerator in search of new physics to solve riddles left by a key theory on elementary particles.
(Jiji)
Mar 25
In Sumo, Yokozuna Grand Champion Kakuryu has won his 4th Emperor's Cup with one day left in the spring tournament.
(NHK)
Mar 25
An 88-year-old woman working as a visiting researcher at a university in Kyoto was conferred a doctorate on Saturday, making her the oldest person to earn such a degree, according to the institution.
(Japan Today)
Mar 25
Local residents and tourists are visiting Kumamoto Castle in southwestern Japan to view cherry blossoms in a picturesque setting.
(NHK)
Mar 24
A host of tourists and work trainees in Japan sought refugee status in Japan last year, fueling a jump in applications.
(Nikkei)
Mar 24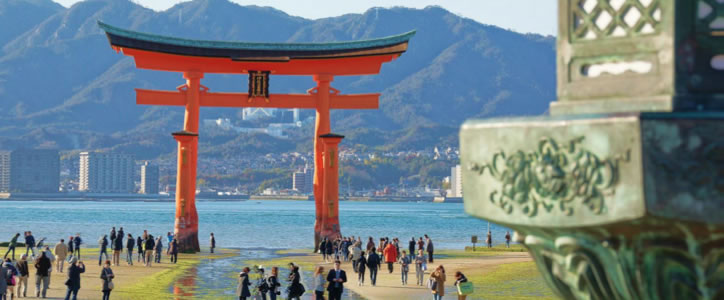 In 2017, Japan attracted a record number of foreign tourists – 28.69 million people which is 19.3% more than in the previous year. Being one of the most beautiful countries in the world, Japan is often listed on people's must-go-to places.
(newsonjapan.com)
Mar 24
Tokyo Metropolitan Police have arrested a 20-year-old man for allegedly assaulting a high school girl in an attempt to steal her underwear in Kita Ward, reports the Sankei Shimbun
(tokyoreporter.com)
Mar 24
The US military has shown to the media for the first time F-35B fighter jets deployed in Japan.
(NHK)
---