A high court on Wednesday upheld a lower court decision to retry an 84-year-old man who served prison time for fatally stabbing an acquaintance in Kumamoto Prefecture in 1985.
Rejecting an appeal by prosecutors, the Fukuoka High Court, presided over by Judge Masataka Yamaguchi, said that new evidence presented by the defense team "greatly eroded the credibility of confessions in the investigation process and raised reasonable doubts" over the conviction of Koki Miyata.
The high court ruling followed the Kumamoto District Court's decision in June last year that granted Miyata a retrial due to doubts over the credibility of his confessions.
Miyata initially confessed to investigators that he killed the 59-year-old Matao Okamura, a fellow shogi player, but later denied the charge during court proceedings, saying earlier confessions were not true.
But the district court sentenced him to 13 years in prison in 1986 and the ruling was finalized by the Supreme Court four years later. After being released on parole in 1999, he is now living in a nursing facility.
A lawyer serving as his guardian filed a petition for a retrial with the district court in March 2012 as Miyata has shown symptoms of dementia.
Mar 25
Springtime cherry blossoms are drawing crowds of sightseers to the Imperial Palace in central Tokyo.
(NHK)
Mar 25
Two tires of a plane operated by low-cost carrier Peach Aviation Ltd went flat after landing at a southwestern Japanese airport Saturday morning, stranding the aircraft and causing the runway to be closed for over two hours.
(Japan Today)
Mar 25
Japan's High Energy Accelerator Research Organization, or KEK, has put into full operation the SuperKEKB accelerator in search of new physics to solve riddles left by a key theory on elementary particles.
(Jiji)
Mar 25
In Sumo, Yokozuna Grand Champion Kakuryu has won his 4th Emperor's Cup with one day left in the spring tournament.
(NHK)
Mar 25
An 88-year-old woman working as a visiting researcher at a university in Kyoto was conferred a doctorate on Saturday, making her the oldest person to earn such a degree, according to the institution.
(Japan Today)
Mar 25
Local residents and tourists are visiting Kumamoto Castle in southwestern Japan to view cherry blossoms in a picturesque setting.
(NHK)
Mar 24
A host of tourists and work trainees in Japan sought refugee status in Japan last year, fueling a jump in applications.
(Nikkei)
Mar 24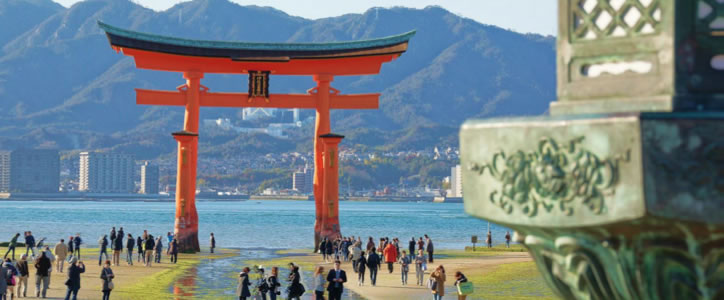 In 2017, Japan attracted a record number of foreign tourists – 28.69 million people which is 19.3% more than in the previous year. Being one of the most beautiful countries in the world, Japan is often listed on people's must-go-to places.
(newsonjapan.com)
Mar 24
Tokyo Metropolitan Police have arrested a 20-year-old man for allegedly assaulting a high school girl in an attempt to steal her underwear in Kita Ward, reports the Sankei Shimbun
(tokyoreporter.com)
Mar 24
The US military has shown to the media for the first time F-35B fighter jets deployed in Japan.
(NHK)
---