Prime Minister Shinzo Abe says the Imperial House Council has chosen April 30th, 2019, as the date for Emperor Akihito's abdication, and picked the next day, May first, for Crown Prince Naruhito's accession.
Abe presided over a Council meeting at the Imperial Household Agency on Friday morning. Imperial family members, parliamentary leaders and Supreme Court justices attended.
Abe reported the outcome of the meeting to the Emperor. Later, he made it public at the Prime Minister's Office.
He told reporters that the abdication is the first in about 200 years and the first in Japan's constitutional history.
He said he feels deep emotion now that a major step has been taken toward the Imperial succession.
The Emperor is 83 years old. Last year, he expressed his apparent wish to abdicate, saying it may become hard for him to carry out his duties at an advanced age.
The Diet enacted a special law to allow the Emperor to abdicate. It was promulgated in June.
Abe said the government will swiftly determine the date for the special law to take effect. The Emperor is to step down on that day under the law.
The government is expected to make an official decision at a Cabinet meeting on Friday of next week.
The choice of the end of April 2019 for the Emperor's abdication appears to reflect the government's wish to hold a series of ceremonies in a quiet environment and avoid a busy political schedule. March to April that year will see local elections and Diet debate on the new fiscal year's budget.
A panel led by Chief Cabinet Secretary Yoshihide Suga will discuss specifics for the abdication and accession ceremonies. The panel will be set up probably early next year.
天皇陛下の退位の日程を決めるための皇室会議が宮内庁で開かれ、安倍総理大臣は2019年4月末に天皇陛下が退位することを発表しました。
Mar 25
Springtime cherry blossoms are drawing crowds of sightseers to the Imperial Palace in central Tokyo.
(NHK)
Mar 25
Two tires of a plane operated by low-cost carrier Peach Aviation Ltd went flat after landing at a southwestern Japanese airport Saturday morning, stranding the aircraft and causing the runway to be closed for over two hours.
(Japan Today)
Mar 25
Japan's High Energy Accelerator Research Organization, or KEK, has put into full operation the SuperKEKB accelerator in search of new physics to solve riddles left by a key theory on elementary particles.
(Jiji)
Mar 25
In Sumo, Yokozuna Grand Champion Kakuryu has won his 4th Emperor's Cup with one day left in the spring tournament.
(NHK)
Mar 25
An 88-year-old woman working as a visiting researcher at a university in Kyoto was conferred a doctorate on Saturday, making her the oldest person to earn such a degree, according to the institution.
(Japan Today)
Mar 25
Local residents and tourists are visiting Kumamoto Castle in southwestern Japan to view cherry blossoms in a picturesque setting.
(NHK)
Mar 24
A host of tourists and work trainees in Japan sought refugee status in Japan last year, fueling a jump in applications.
(Nikkei)
Mar 24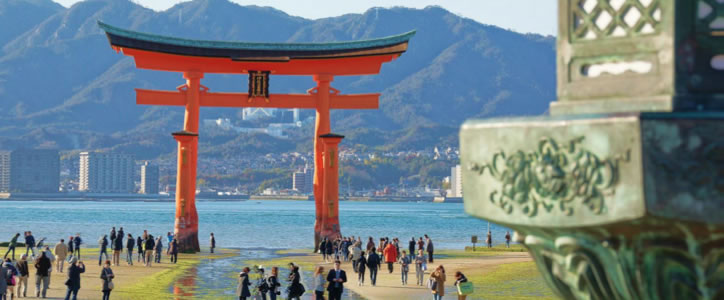 In 2017, Japan attracted a record number of foreign tourists – 28.69 million people which is 19.3% more than in the previous year. Being one of the most beautiful countries in the world, Japan is often listed on people's must-go-to places.
(newsonjapan.com)
Mar 24
Tokyo Metropolitan Police have arrested a 20-year-old man for allegedly assaulting a high school girl in an attempt to steal her underwear in Kita Ward, reports the Sankei Shimbun
(tokyoreporter.com)
Mar 24
The US military has shown to the media for the first time F-35B fighter jets deployed in Japan.
(NHK)
---