"Insuta-bae," or instagenic, and "sontaku," or acting for someone by guessing his or her intent, were selected in this year's top buzzwords in Japan on Friday.
The popularity of the term for photogenic content suitable for Instagram erupted after "Can Cam it girl" models of a fashion magazine shared photos of night pool parties and other pictures, the organizer of the U-Can new words and buzzwords awards said.
"We are glad to have made our mark in history by inspiring a movement," said Asami Nakamura, one of the models.
Sontaku was frequently used in parliamentary deliberations over crony scandals, including the unusual discount sale of state-owned land to nationalist school operator Moritomo Gakuen, which had a link with Prime Minister Shinzo Abe's wife, Akie, and the approval for Kake Educational Institution, run by a close friend of Abe, to open the first veterinary medicine faculty in more than 50 years in Japan.
Minoru Inamoto, president of Heso Production, an Osaka-based company that sells "Sontaku Manju" steamed bean-jam buns, said, "We hope that our buns will make people smile."
今年話題になった言葉に贈られる「現代用語の基礎知識選 2017ユーキャン新語・流行語大賞」が1日発表され、「インスタ映え」と「忖度」が年間大賞に選ばれた。
Feb 21
Seven South Korean women attempted to smuggle gold into Japan late last month by concealing it in their rectums, officials from Aichi Prefecture's Chubu Airport said Tuesday.
(Japan Times)
Feb 21
The Japanese government says Emperor Akihito's abdication ceremony will be held next year on April 30th, the day he steps down, as a state event.
(NHK)
Feb 21
In a ruling handed down Tuesday on a high-profile surrogacy case involving a 28-year-old Japanese man, a Thai juvenile and family court accepted his claim for custody of 13 children whom he had through surrogacy in the Southeast Asian country.
(Jiji)
Feb 21
The Japanese government has decided to hold next year's Group of 20 Summit meeting in the western prefecture of Osaka. It will be the first time Japan has hosted the summit.
(NHK)
Feb 20
A fighter jet from the US Misawa Airbase in northern Japan developed an engine fire on Tuesday morning and offloaded fuel tanks into a lake.
(NHK)
Feb 20
Kanagawa Prefectural Police have arrested a 28-year-old man after a missing elementary school girl and another girl were found in his residence in Kawasaki City, reports TV Asahi
(tokyoreporter.com)
Feb 19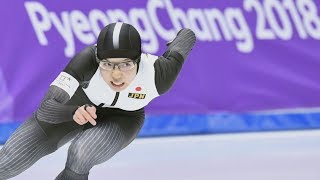 Nao Kodaira won the women's 500-meter speedskating event in the Pyeongchang Olympics on Sunday, becoming the first Japanese woman to win gold in the sport.
(Jiji)
Feb 19
An officer with the Osaka Prefectural Police shot and wounded a 25-year-old man in Miyakojima Ward on Sunday after he refused to drop a knife he was wielding, reports NHK
(tokyoreporter.com)
Feb 19
Figure skating star Yuzuru Hanyu said he took painkillers while competing to win the men's singles title at the Pyeongchang Olympics, revealing that he has not yet recovered from his right ankle injury.
(the-japan-news.com)
Feb 19
A car driven by the former head of the Tokyo District Public Prosecutor's Office special investigation squad struck and killed a pedestrian in Minato Ward on Sunday, police said.
(Japan Times)
---