"Insuta-bae," or instagenic, and "sontaku," or acting for someone by guessing his or her intent, were selected in this year's top buzzwords in Japan on Friday.
The popularity of the term for photogenic content suitable for Instagram erupted after "Can Cam it girl" models of a fashion magazine shared photos of night pool parties and other pictures, the organizer of the U-Can new words and buzzwords awards said.
"We are glad to have made our mark in history by inspiring a movement," said Asami Nakamura, one of the models.
Sontaku was frequently used in parliamentary deliberations over crony scandals, including the unusual discount sale of state-owned land to nationalist school operator Moritomo Gakuen, which had a link with Prime Minister Shinzo Abe's wife, Akie, and the approval for Kake Educational Institution, run by a close friend of Abe, to open the first veterinary medicine faculty in more than 50 years in Japan.
Minoru Inamoto, president of Heso Production, an Osaka-based company that sells "Sontaku Manju" steamed bean-jam buns, said, "We hope that our buns will make people smile."
今年話題になった言葉に贈られる「現代用語の基礎知識選 2017ユーキャン新語・流行語大賞」が1日発表され、「インスタ映え」と「忖度」が年間大賞に選ばれた。
May 25
Nihon University officials were questioned by the Japan Sports Agency on Thursday about a controversial dangerous tackle by a player of the university's American football team that injured an opponent player.
(Jiji)
May 25
At least 10 components apparently fell from a Japan Airlines plane and hit a window of a clinic and a car in Kumamoto Prefecture on Thursday, local police said, adding no one is believed to have been injured.
(Japan Times)
May 25
The Japanese government plans to withdraw its proposal for the addition of Amami-Okinawa islands to the UNESCO World Heritage List for now, with a view to resubmitting the application to the international cultural body next year after revamping it, informed sources said Wednesday.
(Jiji)
May 25
Pigs raised at a farm in Chiba Prefecture, east of Tokyo, have tested negative for hog cholera after receiving a through antibody test at a national research institute, the agriculture ministry said Thursday.
(Jiji)
May 24
Two graduate students have been arrested for sitting around a traditional Japanese heated table they set up at the center of a busy intersection in western Japan, police said Wednesday.
(Japan Today)
May 24
Tomomasa Nakagawa, a former senior member of doomsday cult Aum Shinrikyo now on death row, has published a research paper on the deadly VX nerve agent, it was learned Wednesday.
(Jiji)
May 23
A college American football player who injured an opposing team's quarterback during a game in Tokyo says he was ordered by his coaches to make a controversial late tackle.
(NHK)
May 23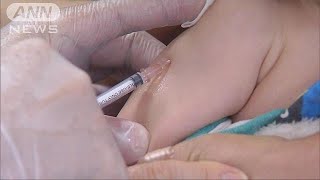 Health officials in Japan say as of Monday more than 170 people across the country have been infected with measles. The outbreak began in the southwestern prefecture of Okinawa in March.
(NHK)
May 23
Prime Minister Shinzo Abe on Tuesday denied he had knowledge of a veterinary school project at the center of favoritism allegations much earlier than he has previously admitted, as shown in a newly disclosed document.
(Japan Today)
May 23
Restroom signs for lesbian, gay, bisexual and transgender, or LGBT, people have drawn an unexpected backlash from members of sexual minorities in Japan.
(Jiji)
---