Calendar, diary and fortune-telling businesses are anxiously awaiting the announcement of the name of Japan's next imperial era, as the government said Friday it is expected to begin on May 1, 2019, the day after the emperor abdicates.
In modern Japan, a gengo era name lasts for the length of an emperor's reign and is widely used in calendars and official documents along with the Gregorian calendar. The government is expected to announce the new era name sometime in 2018 to minimize disruption to people's lives.
Ryusho Takashima, chairman of Tokyo-based fortune calendar company Takashima Ekidan, expressed concern about whether his company will be able to publish its products for 2019 on time.
The company publishes four fortune calendars, selling around 200,000 copies each year. As it prints new fortune calendars in April for released around August, a late announcement could affect production, he said.
Takahashi Shoten Co, a major diary company in Tokyo, omitted the era name in most of its mainstay items for 2018. As for products for 2019, it plans to print the new era name if an announcement is made by January, when it begins production.
"Our priority is to avert any confusion," said company executive Takashi Okubo.
The new era name could also affect companies registering trademarks. In January 1989 when the current Heisei era, meaning "achieving peace," began, a monthly record of 118 applications for trademarks bearing the two Chinese characters for Heisei were filed, according to the Japan Patent Office.
Mar 25
Springtime cherry blossoms are drawing crowds of sightseers to the Imperial Palace in central Tokyo.
(NHK)
Mar 25
Two tires of a plane operated by low-cost carrier Peach Aviation Ltd went flat after landing at a southwestern Japanese airport Saturday morning, stranding the aircraft and causing the runway to be closed for over two hours.
(Japan Today)
Mar 25
Japan's High Energy Accelerator Research Organization, or KEK, has put into full operation the SuperKEKB accelerator in search of new physics to solve riddles left by a key theory on elementary particles.
(Jiji)
Mar 25
In Sumo, Yokozuna Grand Champion Kakuryu has won his 4th Emperor's Cup with one day left in the spring tournament.
(NHK)
Mar 25
An 88-year-old woman working as a visiting researcher at a university in Kyoto was conferred a doctorate on Saturday, making her the oldest person to earn such a degree, according to the institution.
(Japan Today)
Mar 25
Local residents and tourists are visiting Kumamoto Castle in southwestern Japan to view cherry blossoms in a picturesque setting.
(NHK)
Mar 24
A host of tourists and work trainees in Japan sought refugee status in Japan last year, fueling a jump in applications.
(Nikkei)
Mar 24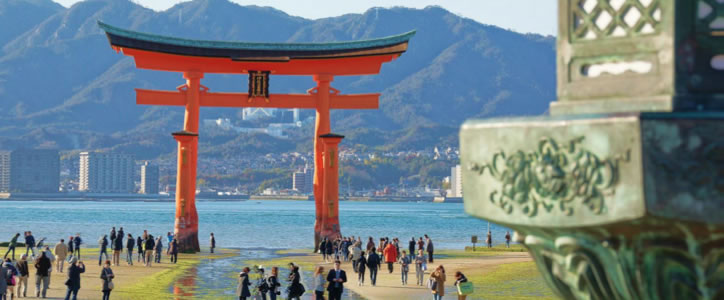 In 2017, Japan attracted a record number of foreign tourists – 28.69 million people which is 19.3% more than in the previous year. Being one of the most beautiful countries in the world, Japan is often listed on people's must-go-to places.
(newsonjapan.com)
Mar 24
Tokyo Metropolitan Police have arrested a 20-year-old man for allegedly assaulting a high school girl in an attempt to steal her underwear in Kita Ward, reports the Sankei Shimbun
(tokyoreporter.com)
Mar 24
The US military has shown to the media for the first time F-35B fighter jets deployed in Japan.
(NHK)
---