A survey by professional recruitment company Hays has found that many Japanese female professionals aspire to be corporate directors, but that male bosses do not seem to grasp that reality.
According to a Hays survey of five Asian economies, 42% of Japanese female professionals said, "My line manager does not know my career ambition." That was more than four times higher than the share who said the same in Hong Kong, and notably higher than in China, Malaysia and Singapore.
It is widely believed that Japanese women are less ambitious than their peers in other countries when it comes to reaching the top of the corporate ladder. This was apparent in the Hays survey, where just 6% of Japanese female respondents said they aspire to reach the C-suite level within seven years. A further 23% said their aim was to reach that level within 10 years.
Compare that to Hong Kong, where 22% of female professionals said they would like to reach the C-suite within seven years, and another 17% aimed to do so within 10 years.
But the numbers do not do justice to the career ambitions of Japanese women. When asked if they would like to reach the director level, 13% of Japanese female professionals said they hoped to do so within three years, while 30% set a seven-year time frame, and 25% said their target was 10 years.
Mar 25
Springtime cherry blossoms are drawing crowds of sightseers to the Imperial Palace in central Tokyo.
(NHK)
Mar 25
Two tires of a plane operated by low-cost carrier Peach Aviation Ltd went flat after landing at a southwestern Japanese airport Saturday morning, stranding the aircraft and causing the runway to be closed for over two hours.
(Japan Today)
Mar 25
Japan's High Energy Accelerator Research Organization, or KEK, has put into full operation the SuperKEKB accelerator in search of new physics to solve riddles left by a key theory on elementary particles.
(Jiji)
Mar 25
In Sumo, Yokozuna Grand Champion Kakuryu has won his 4th Emperor's Cup with one day left in the spring tournament.
(NHK)
Mar 25
An 88-year-old woman working as a visiting researcher at a university in Kyoto was conferred a doctorate on Saturday, making her the oldest person to earn such a degree, according to the institution.
(Japan Today)
Mar 25
Local residents and tourists are visiting Kumamoto Castle in southwestern Japan to view cherry blossoms in a picturesque setting.
(NHK)
Mar 24
A host of tourists and work trainees in Japan sought refugee status in Japan last year, fueling a jump in applications.
(Nikkei)
Mar 24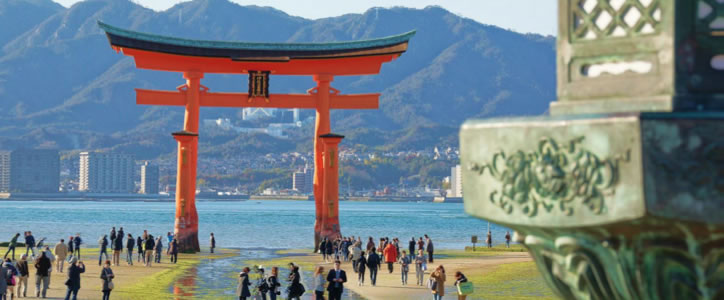 In 2017, Japan attracted a record number of foreign tourists – 28.69 million people which is 19.3% more than in the previous year. Being one of the most beautiful countries in the world, Japan is often listed on people's must-go-to places.
(newsonjapan.com)
Mar 24
Tokyo Metropolitan Police have arrested a 20-year-old man for allegedly assaulting a high school girl in an attempt to steal her underwear in Kita Ward, reports the Sankei Shimbun
(tokyoreporter.com)
Mar 24
The US military has shown to the media for the first time F-35B fighter jets deployed in Japan.
(NHK)
---