Inui Street in the Imperial Palace in central Tokyo was opened to the public on Saturday, in time for the autumn foliage season.
Visitors can walk on the road running from the Sakashita gate to the Inui gate between 10 a.m. and 2:30 p.m. until Dec. 10.
Public access to Inui Street is usually allowed twice a year during the best times to see cherry blossoms and autumn colors, but it was closed to the public last autumn and this spring due to work on trees.
On Saturday, visitors slowly made their way through the 750-meter street, enjoying the Imperial Palace's landscape with maple and other trees wearing autumn colors.
In addition, many people took photos of the Imperial Household Agency building, where an Imperial House Council meeting was held the day before and the Emperor Akihito's abdication was set for April 30, 2019.
紅葉の見頃を迎えた皇居・乾通りの一般公開が2日、始まった。東京駅側の坂下門から、宮内庁庁舎の前を通り、日本武道館側の乾門に抜ける。
Mar 25
Springtime cherry blossoms are drawing crowds of sightseers to the Imperial Palace in central Tokyo.
(NHK)
Mar 25
Local residents and tourists are visiting Kumamoto Castle in southwestern Japan to view cherry blossoms in a picturesque setting.
(NHK)
Mar 24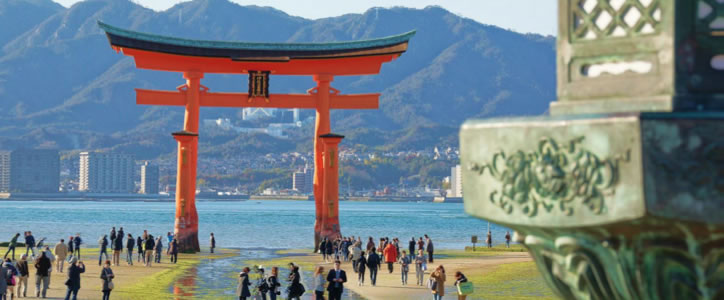 In 2017, Japan attracted a record number of foreign tourists – 28.69 million people which is 19.3% more than in the previous year. Being one of the most beautiful countries in the world, Japan is often listed on people's must-go-to places.
(newsonjapan.com)
Mar 24
Tokyo Customs and the conservation group WWF Japan launched a campaign Friday to warn foreign visitors about traveling with souvenirs made from ivory, notifying them that it is illegal to depart with such products.
(Japan Today)
Mar 23
Railway fans have flocked to Kyoto for a debut of new train cars that will take tourists to the ancient Enryaku-ji Temple in Mount Hiei.
(NHK)
Mar 23
The Legoland Japan Hotel and Sea Life Nagoya aquarium built next to the Legoland theme park in Nagoya.
(Japan Today)
Mar 22
After months of cold weather, which brought the heaviest snowfall in four years to Tokyo back in January, the days finally began warming up in the capital last week, with sunny skies and temperatures reaching highs of 22 degrees Celsius (71.6 degrees Fahrenheit).
(soranews24.com)
Mar 22
Many foreign tourists to Japan often wonder why public transportation, especially in areas of Tokyo renowned for their nightlife, is so limited after the last trains of the night.
(Kyodo)
Mar 21
Japan saw an estimated 2,509,300 visitors from overseas in February, up 23.3 pct from a year earlier, the Japan National Tourism Organization said Tuesday.
(Jiji)
Mar 20
A Somei-Yoshino cherry tree being monitored in Kochi reached full bloom on Monday, the Metrological Agency said.
(Japan Times)
---