Japanese idol group AKB48's popularity is so phenomenal that it even has politicians lobbying for concerts in their country. The mega group isn't so hot in South Korea though, where their own idol group brands have gained international acclaim.
The two distinct pop culture styles came to a head during the recent Mnet Asian Music Awards (MAMA) held in South Korea, when AKB48 teamed up with five Korean idol groups and delivered a less-than-stellar performance.
AKB48 generally portrays a cute image, while Korean groups tend to lean towards mature sexiness. But what set them apart in that event was that the Korean side outshone AKB48 with energetic movements and superior choreography.
Some South Korean fans couldn't help but notice the stark contrast and voiced their unbiased opinions:
"South Korean idols are prettier and have better dance moves."
"I finally understand why Korean groups are so popular overseas."
"Our South Korean idols have to pick up the slack in the performance. It doesn't seem like there's any decent Japanese idols out there."
"AKB48's costumes made it look like they're going to a kid's party."
"Those were AKB48 songs, yet why is the choreography better on the Koreans' side? Those AKB48 members were hardly dancing at all!"
Nevertheless AKB48 picked up their spirit and showed they could keep pace with their South Korean counterparts in the next collaboration song, "Pick Me."
Mar 22
After months of cold weather, which brought the heaviest snowfall in four years to Tokyo back in January, the days finally began warming up in the capital last week, with sunny skies and temperatures reaching highs of 22 degrees Celsius (71.6 degrees Fahrenheit).
(soranews24.com)
Mar 22
Many foreign tourists to Japan often wonder why public transportation, especially in areas of Tokyo renowned for their nightlife, is so limited after the last trains of the night.
(Kyodo)
Mar 22
Japanese Foreign Minister Taro Kono and his visiting Russian counterpart, Sergei Lavrov, agreed on Wednesday to accelerate talks on planned joint economic activities at the four disputed northwestern Pacific islands so that certain progress can be achieved when Japanese Prime Minister Shinzo Abe visits Russia possibly in late May.
(Jiji)
Mar 22
Japan will need the equivalent of 1,600 Tokyo Domes to store rubble and debris produced from a long-anticipated huge earthquake along the Nankai Trough off the Pacific coast, according to an estimate.
(Asahi)
Mar 22
Amazon nearly doubled its share and Netflix grew strongly in Japan's streaming market last year as the two global services try to raise their profiles in Asia.
(variety.com)
Mar 22
Japanese condom-makers are ramping up preparations ahead of the Tokyo 2020 Olympic Games, seeing a golden opportunity to showcase their world-record ultrathin products.
(Japan Times)
Mar 22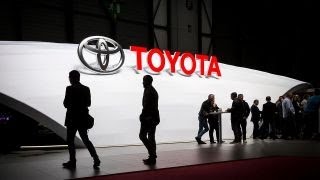 Toyota Motor says it is suspending autonomous vehicle testing on US public roads in the wake of a fatal accident involving a test vehicle operated by the ride-hailing company Uber.
(NHK)
Mar 22
Prime Minister Shinzo Abe is considering abolishing a regulation that limits the percentage of foreign equity stakes in broadcasters, as part of a debate about reviewing regulations on broadcasting businesses.
(the-japan-news.com)
Mar 21
A female zookeeper at Ueno Zoological Gardens in Tokyo sustained injuries Tuesday after a gorilla bit her right arm, police said.
(Japan Today)
Mar 21
People aged 75 or older, called "late-stage seniors" in Japan, now constitute a majority of those aged 65 or older in the country for the first time, according to demographic estimates released by the internal affairs ministry on Tuesday.
(Jiji)
---