The Japanese government is weighing a plan to equip fighter jets with long-range cruise missiles amid the North Korean nuclear and missile threat, starting with earmarking research costs in its fiscal 2018 budget plan, government sources said Tuesday.
But the move may stir controversy in Japan that upholds an exclusively defense-oriented policy under the war-renouncing Constitution, as the missiles would be capable of striking enemy bases.
The sources said the government is especially interested in Lockheed Martin Corp's JASSM-ER long-range, air-to-ground missile that has a range of over 900 kilometers.
"The thinking about introducing missiles nowadays is that the longer the range the better. Our main target will be ships at sea," a Japanese Defense Ministry source said.
The government maintains the position that possessing the ability to strike enemy bases is possible under the postwar Constitution if it can be considered a self-defense measure.
But Japan has so far opted not to equip its defense forces with cruise missiles and other armaments capable of attacking the territory of another country, leaving the role to its key ally, the United States.
政府は、有事の際に艦船や地上を攻撃できる長距離巡航ミサイルを導入する方針を固めました。敵地攻撃能力につながるという指摘もある一方で、北朝鮮への抑止力を期待する声もあります。
Mar 25
Springtime cherry blossoms are drawing crowds of sightseers to the Imperial Palace in central Tokyo.
(NHK)
Mar 25
Two tires of a plane operated by low-cost carrier Peach Aviation Ltd went flat after landing at a southwestern Japanese airport Saturday morning, stranding the aircraft and causing the runway to be closed for over two hours.
(Japan Today)
Mar 25
Japan's High Energy Accelerator Research Organization, or KEK, has put into full operation the SuperKEKB accelerator in search of new physics to solve riddles left by a key theory on elementary particles.
(Jiji)
Mar 25
In Sumo, Yokozuna Grand Champion Kakuryu has won his 4th Emperor's Cup with one day left in the spring tournament.
(NHK)
Mar 25
An 88-year-old woman working as a visiting researcher at a university in Kyoto was conferred a doctorate on Saturday, making her the oldest person to earn such a degree, according to the institution.
(Japan Today)
Mar 25
Local residents and tourists are visiting Kumamoto Castle in southwestern Japan to view cherry blossoms in a picturesque setting.
(NHK)
Mar 24
A host of tourists and work trainees in Japan sought refugee status in Japan last year, fueling a jump in applications.
(Nikkei)
Mar 24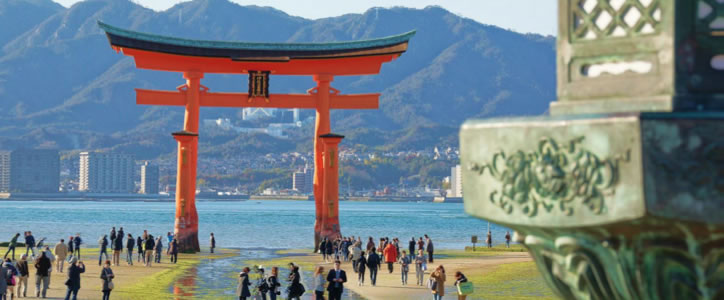 In 2017, Japan attracted a record number of foreign tourists – 28.69 million people which is 19.3% more than in the previous year. Being one of the most beautiful countries in the world, Japan is often listed on people's must-go-to places.
(newsonjapan.com)
Mar 24
Tokyo Metropolitan Police have arrested a 20-year-old man for allegedly assaulting a high school girl in an attempt to steal her underwear in Kita Ward, reports the Sankei Shimbun
(tokyoreporter.com)
Mar 24
The US military has shown to the media for the first time F-35B fighter jets deployed in Japan.
(NHK)
---