Tokyo prosecutors on Tuesday arrested the president of a tech venture known as one of the developers of the world's fourth-fastest supercomputer on suspicion of defrauding a governmental institution of 431 million yen in subsidies.
The special investigation squad of the Tokyo District Public Prosecutors Office also arrested another official connected with the case and raided the Tokyo headquarters of PEZY Computing, which was part of the team that developed the "Gyoukou" supercomputer.
According to the prosecutors, President Motoaki Saito, 49, and Daisuke Suzuki, 47, are suspected of illegally receiving the subsidies from the New Energy and Industrial Technology Development Organization after padding expenses for the venture firm's technological development.
In November, Gyoukou was ranked fourth in the world's supercomputer ranking after achieving 19.14 petaflops, or calculating 19,000 trillion times per second.
Saito advocated the need for the technological advancement of supercomputers and earned fame both at home and abroad. He is known as a pioneer of miniaturizing energy-saving supercomputers, and had expressed eagerness to develop technology, saying he aimed to be the best, not second best.
Japan's public broadcaster NHK said it was planning to air a program featuring Saito next Monday but had cancelled it, citing the ongoing investigation by the prosecutors.
スーパーコンピューターの開発を手掛けるベンチャー企業の代表ら2人が国立研究開発法人から助成金4億3000万円余りをだまし取った疑いで、東京地検特捜部に逮捕されました。
Mar 25
Springtime cherry blossoms are drawing crowds of sightseers to the Imperial Palace in central Tokyo.
(NHK)
Mar 25
Two tires of a plane operated by low-cost carrier Peach Aviation Ltd went flat after landing at a southwestern Japanese airport Saturday morning, stranding the aircraft and causing the runway to be closed for over two hours.
(Japan Today)
Mar 25
Japan's High Energy Accelerator Research Organization, or KEK, has put into full operation the SuperKEKB accelerator in search of new physics to solve riddles left by a key theory on elementary particles.
(Jiji)
Mar 25
In Sumo, Yokozuna Grand Champion Kakuryu has won his 4th Emperor's Cup with one day left in the spring tournament.
(NHK)
Mar 25
An 88-year-old woman working as a visiting researcher at a university in Kyoto was conferred a doctorate on Saturday, making her the oldest person to earn such a degree, according to the institution.
(Japan Today)
Mar 25
Local residents and tourists are visiting Kumamoto Castle in southwestern Japan to view cherry blossoms in a picturesque setting.
(NHK)
Mar 24
A host of tourists and work trainees in Japan sought refugee status in Japan last year, fueling a jump in applications.
(Nikkei)
Mar 24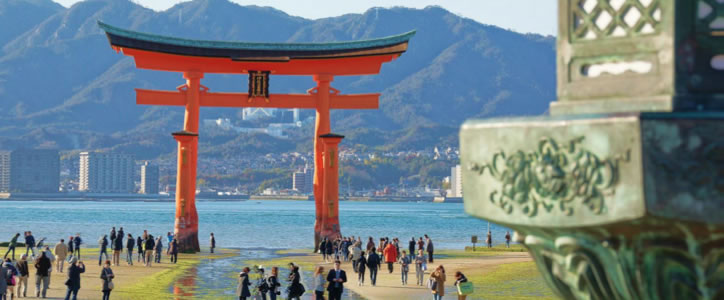 In 2017, Japan attracted a record number of foreign tourists – 28.69 million people which is 19.3% more than in the previous year. Being one of the most beautiful countries in the world, Japan is often listed on people's must-go-to places.
(newsonjapan.com)
Mar 24
Tokyo Metropolitan Police have arrested a 20-year-old man for allegedly assaulting a high school girl in an attempt to steal her underwear in Kita Ward, reports the Sankei Shimbun
(tokyoreporter.com)
Mar 24
The US military has shown to the media for the first time F-35B fighter jets deployed in Japan.
(NHK)
---